Immediately following the tragic November 2015 terrorist attacks in Paris, the Billy Graham Rapid Response Team deployed French-speaking, crisis-trained chaplains to minister hope to a city gripped with sorrow and fear. Please consider praying for – and supporting – this crucial ministry as we continue to bring hope and healing to the citizens of Paris, and to help equip churches to effectively respond to their communities during times of crisis. Go to BillyGraham.ca/RRT for more information or to get involved.
Give To Where Most Needed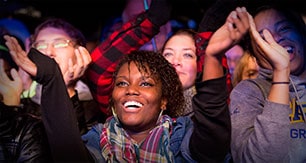 Your gift of any amount to "Where Most Needed" will help us fulfill our mission to share the Gospel with people around the world.