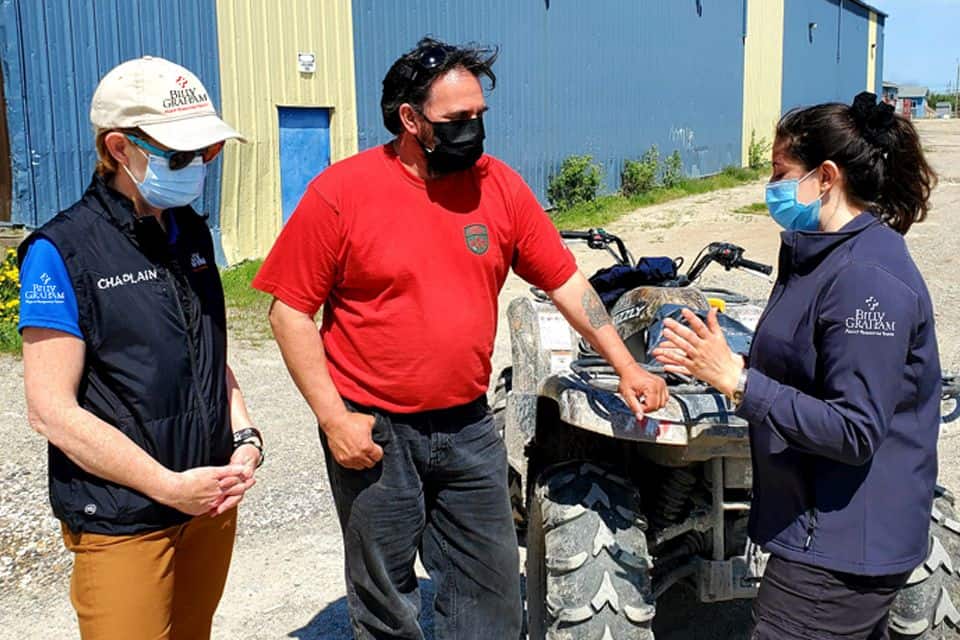 While Billy Graham Rapid Response Teams deploy to bring spiritual and emotional support to hurting people, crisis-trained chaplains strive to always be ready for however God wanted to use them.
In the northern Ontario community of Attawapiskat, that includes encouraging and uniting believers as they serve people during a time of crisis.
Gifts from people like you made it possible for two chaplains to serve, alongside Samaritan's Purse staff, in the isolated settlement. They helped medical staff and community leaders deal with a COVID-19 outbreak.
Attawapiskat has two evangelical churches. When our chaplains were invited to share their stories on the local radio station, the pastors of both churches joined them.
"A rich blessing for us"
"What a rich blessing for us to have them with us, singing worship songs on the radio, holding the microphone for each other and encouraging each other because they wanted to spend time with us," said chaplain Holly Lafont.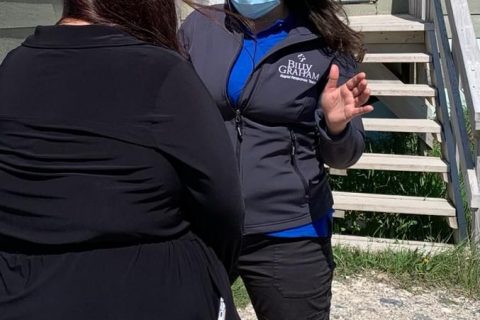 Both pastors invited the chaplains to speak to their congregations, leading Holly to say "God is definitely at work here. Our hearts are full!"
Besides ministering on-air, chaplains also spent time listening to and praying with the Samaritan's Purse staff, and walking around the community, seeking opportunities to humbly show residents "the love of Christ that surpasses knowledge" (Ephesians 3:9, ESV).
By the time the deployment ended, chaplains had prayed with and ministered to 135 residents, community leaders, and first responders, many of whom were weary from lockdown measures.
As natural and human disasters happen in Canada and around the world, through your prayers and gifts, you can ensure chaplains are always ready to come alongside hurting with Christ's hope.
Give To Rapid Response Team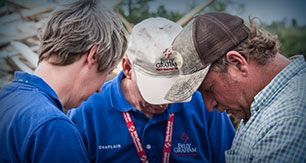 Your gift will provide for the training and deployment of our Rapid Response Team chaplains, who are deployed when natural or man made disasters strike in Canada and abroad. RRT chaplains serve and support hurting people affected by crisis, and share the message of hope found in Jesus.