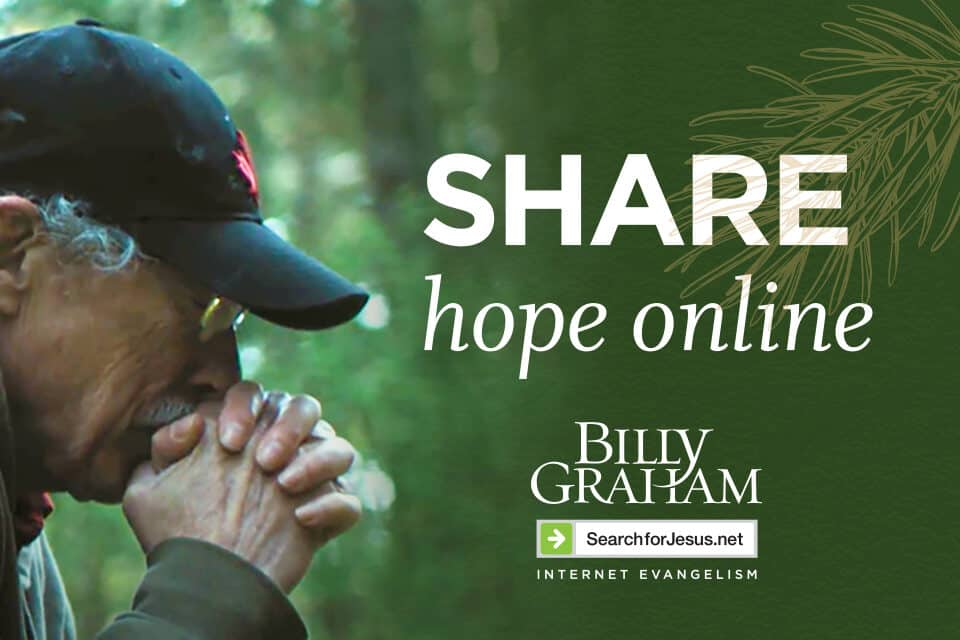 When Joe LeMay landed in jail, he could never have imagined how profoundly his life was about to change.
"God was so loud and unavoidable during this time," he explained. "I was so overwhelmed by God's power and love that I had to become born again."
It's like God was slowly turning up the volume over the course of Joe's life.
He grew up in northern Manitoba, "in an environment that was rough," Joe said. So rough that one of his friends was pulled off the street and murdered in cold blood. This loss left him reeling emotionally and spiritually. He tried to drown his pain with alcohol but ended up feeling emptier than ever.
"I felt that emptiness most of my life," he reflected. "There's very, very few periods of my life where I didn't feel it. And I had no thoughts towards God at all. I found myself without cause, without purpose."
He was charged with aggravated assault when someone followed him into his home one day. Joe defended himself with a tire iron, breaking his pursuer's jaw. Although Joe regrets his actions, he believes he might not be alive today if he hadn't reacted at that moment.
"I prayed to Jesus for forgiveness and redemption," he shared. "And I think it was a good thing I went to jail."
The 65-year-old served time at the Vancouver Island Regional Correctional Centre last winter. "God spoke to me so loud and clear out there in that prison yard," he said. "I found my heart had turned to God, and that Jesus is my Savior."
After being released from prison, Joe was eager to continue growing in his faith and began attending church. A new church friend happened to be a volunteer coach with the Billy Graham Evangelistic Association's (BGEA) Search For Jesus ministry. She referred Joe to our website GoingFarther.net, where Joe signed up for our Know Jesus course.
Cheering on New Believers
Retired pastor Dave Lariviere from Sudbury, Ontario, was assigned to be Joe's online coach, guiding him through the coursework, praying with him, and answering any questions.
Ideal for new believers, Know Jesus covers the basics of Christianity in five simple lessons. All of BGEA's online evangelism resources are designed to support people like Joe on their journey toward a devoted relationship with Jesus Christ.
An eager and diligent student, Joe devoured the Know Jesus material in a little over a week—with Dave cheering him on.
The course motivated him to continue growing in his faith. "The Bible is my guide for life and a comfort to me," he said. "I am inspired to learn about God's Word."
Joe also decided to make a public declaration of his new life in Christ by getting baptized. "I guess you could say the emptiness was leaving because I became determined and I felt I had a plan—that this is a road I can take," Joe shared. Meanwhile, Dave was supported to fly from Ontario to British Columbia to meet Joe in person at his baptism.
"He came running over, hugged me like a bear, and it was just the most wonderful feeling to hug the man," Joe laughed.
Your partnership in giving and in prayer makes it possible to reach people all over the world, every day with the transformative power of the Gospel. "I follow Billy Graham to this day," Joe affirmed, saying that Billy Graham resources help him to relax and feel Jesus' love.
Thank you for changing lives through this ministry!
Give To Internet Evangelism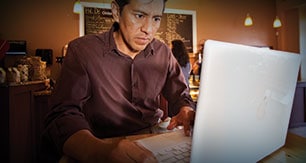 Help hurting people find Jesus online by supporting our internet ministries such as PeaceWithGod.net. Your gift helps us recruit and train e-coaches, buy advertising that promotes this website online, and follow up with Canadians who make online faith commitments.