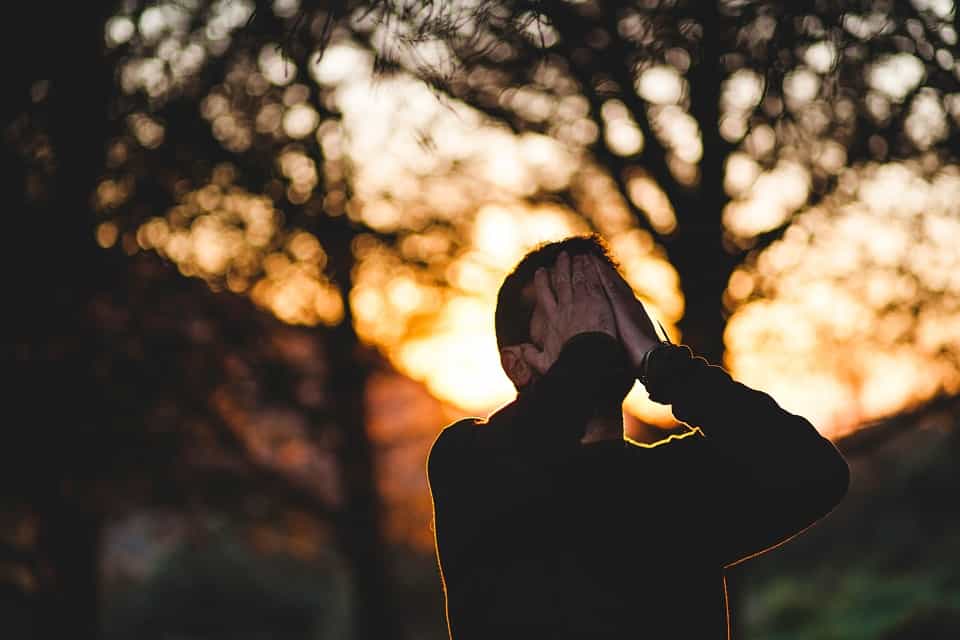 People like Doug make a world of difference to folks like Eric*. Doug volunteers as a Search for Jesus discipleship coach; Eric is much like the man Jesus met who lived among the tombs—afflicted and abused (Mark 5).
From the moment he met Eric online, Doug knew he'd need God's wisdom to guide the young man toward hope, forgiveness, and salvation.
"As I read his opening message, my heart was breaking for him," said Doug. "I prayed over the message and our awesome God said, 'I got this, Doug!' So I surrendered to His loving care and started to engage my friend in his pursuit of Jesus."
Eric shared how harassment, sin, and spiritual warfare led him to plead for help from a God he didn't know. That's when he found the Billy Graham Evangelistic Association's outreach website. Eric was inspired to learn more about the Gospel and signed up for our online discipleship course.
"He was ravenous to learn!" said Doug. "I realized that I was born for such a time as this and settled into hearing this man's heart. I was answering his questions, making suggestions, and praying with him online—it was amazing."
Eric completed the course in just one week. When Doug asked him if he wanted to give his life to Jesus, his reply was instant: yes! "It was encouraging to me to see such hunger for Jesus," said an elated Doug.
Next came a deep desire to be baptized. Using our church-locator tool, Doug and Eric researched nearby partner churches. Doug contacted one on Eric's behalf, and that church committed to loving, teaching, and baptizing Eric as soon as possible.
"It is truly a privilege to share 'life-on-life' with another human being—especially when you know that Jesus is your partner," said Doug. "My prayer now is that this young disciple grows in his relationship with Jesus and becomes a disciple-maker."
The best feedback Doug received came from Eric himself, who confessed he didn't have anyone else to turn to for help: "Your advice was so helpful in assuring me that Jesus paid the price in full for all my sins. It was hard for me to accept that I was forgiven. But you showed me in the Scriptures that God has forgiven me because I've accepted Jesus as my Lord and Savior…I feel like a ton was lifted from my life."
Do you have a heart for the lost? Equipped with in-depth training and the Holy Spirit, you too can lead others to "trust in the Lord forever, for the Lord God is an everlasting rock" (Isaiah 26:4, ESV).
*Name changed to protect privacy
Give To Internet Evangelism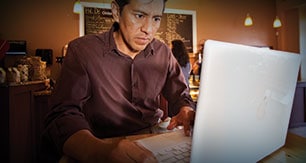 Help hurting people find Jesus online by supporting our internet ministries such as PeaceWithGod.net. Your gift helps us recruit and train e-coaches, buy advertising that promotes this website online, and follow up with Canadians who make online faith commitments.