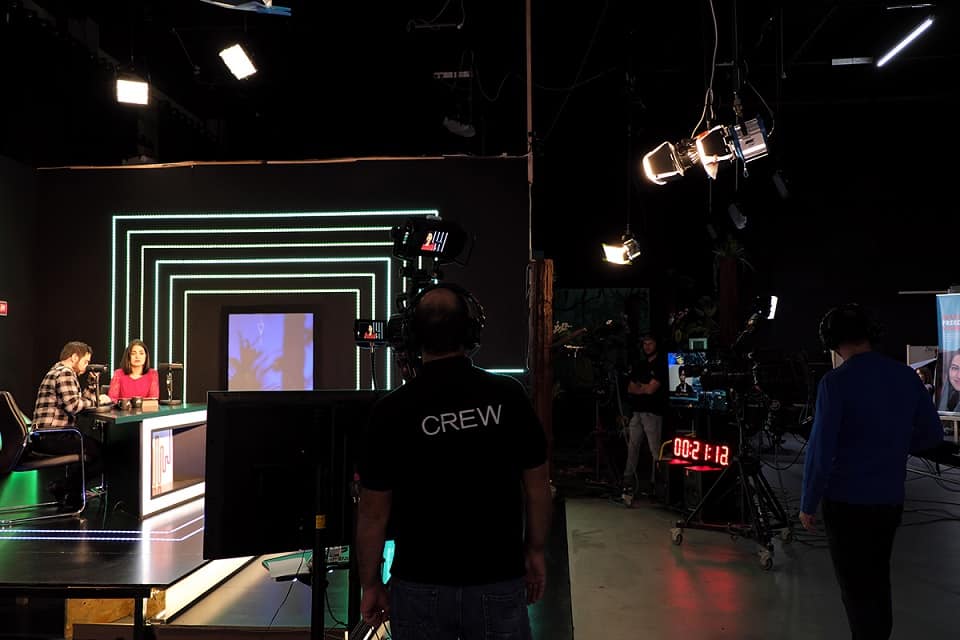 Iranian Christians have found an innovative way to build Christ-centered community. Through an interactive satellite television program called "Signal," members of the country's underground church have the opportunity to share their stories.
"For quite some time before we started producing and broadcasting the program, we were trying to find a unique approach for the Christians, especially those residing inside the country, for being their voice," Reza Jafari, the show's host, told The Christian Post.
"Most of the Christian TV programs [available on satellite TV in Iran] are either teaching programs or theological programs that are sort of like a monologue," he explained.
"So we thought we [could] produce a program that would not be like a monologue but would be a platform that echoes and shares the voice and stories of people's testimonies and journeys to other believers living across the globe."
For the last year-and-a-half, the 90-minute program has aired weekly to 25 countries across the Middle East and North Africa on SAT-7 PARS, a Farsi-speaking channel.
Jafari and his co-host Niloufar Raisi talk to believers through Skype calls, pre-recorded interviews or live calls. Some of the show's guests are Muslim converts living outside of Iran, but others still live inside the country.
"Whether it comes out in a very simple way or with simple words, it is inspiring for us," said Jafari. " … When I talk with my colleagues, or with the producer of the program, I call these people—like Muslim converts that decided to follow Jesus—I call them 'silent heroes.' Because knowing all the consequences and yet deciding to follow Christ and stay inside the country and [remaining] firm in their faith, it's inspiring."
According to international watchdog agency Open Doors USA, Iran is ranked as the ninth-worst country in the world for Christian persecution. Yet in the past three years, the number of Christians in the country has doubled. The agency estimates that at least 800,000 Christians are living in Iran.
"Throughout the past decade, Iran has become the fastest and biggest growing home church in the world," Jafari said. "And that's also brought a bigger alarm for the government to monitor Christians, especially converts, even more than before."
While internet streaming is popular these days, satellite TV is the preferred way of communication for many in Iran since it's free and is less likely to be monitored by the government.
"[Our viewers] are thirsty, they are truth-seekers. … There is no open church [in Iran], and there are no Christian counseling centers," said Jafari. "So one of their main, if not the only main source, of gathering information or having answers to their questions are Christian ministries and media agencies like SAT-7."
As Iran has become one of the world's coronavirus hotspots, "Signal" has used its interactive capabilities to connect viewers with reputable doctors, allowing the public to ask questions and physicians to communicate important health information.
"Iranians are very concerned about the coronavirus, myself included," Nadia, a pharmacy technician and viewer of the program, said. "Friends tell me to leave my job, which they say exposes me to the virus. I see the lack of services and [lack of] a proper response. But I have put away fear and trust in the Lord for myself and my family."
"[Christians in Iran] are encouraged to know that they are not the only people going through difficult times," Jafari said. "There are similar people in a similar situation. But they rest in a living hope that God is behind them and God is with them."
Above: Recording a live episode of the SAT-7 PARS program "Signal."
Give To Where Most Needed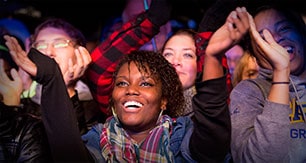 Help us fulfill our mission of proclaiming the Gospel of the Lord Jesus Christ to all we can by every effective means available to us and by equipping others to do the same.