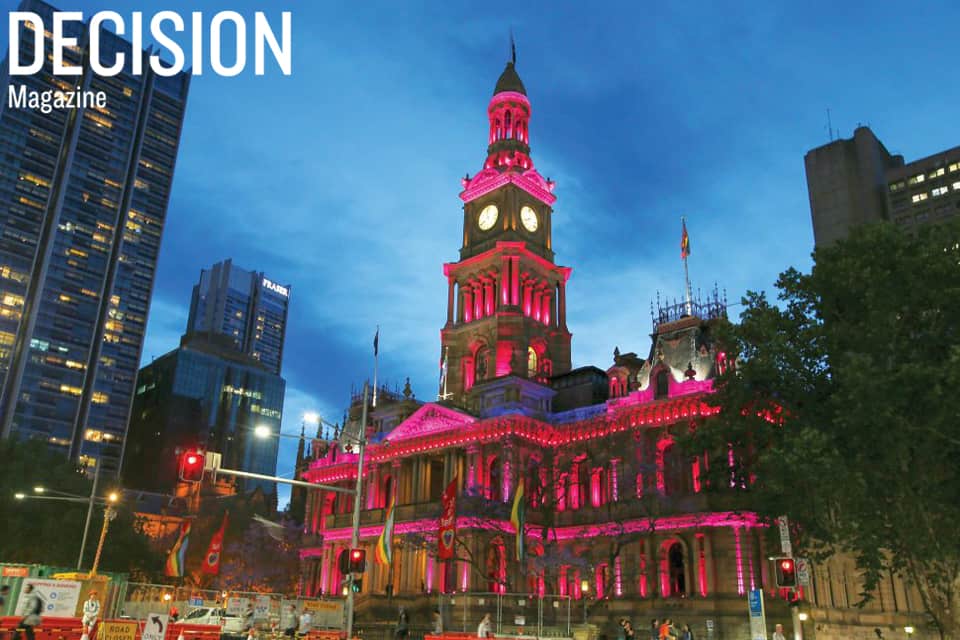 Subscribe to Decision
Get your own subscription, or renewal, or bless someone by giving Decision Magazine as a gift.
SUBSCRIBE NOW
From attacks on African Christians to questioning the term "pregnant woman" in Denmark and the U.K.,  here's a glimpse at some of the latest news around the globe.
Africa
Islamists Attack, Kill Christians
Twenty-four people were killed and many more injured in two brutal attacks on Christians in the countries of Kenya and Nigeria, according to reports from Morning Star News.
The first attack was on residents of Bobo village in Kenya, where Somali militants from the Islamic extremist group al-Shabab forced locals to reveal the names of the Christians in the village. Four Christian villagers were killed.
Just two days after the al-Shabab attack in Kenya, Muslim herdsmen in the Plateau state of central Nigeria massacred 20 Christians in the village of Ancha. The Fulani herdsmen claimed to be avenging the killing of a young Fulani boy, even though the village had no association to the boy's death. Morning Star said the Fulani killed as many Christians as they could in the village, including nine children from 3 months old to 17 years old.
Alberta
Pro-LGBT Law Circumvents Parents  
A bill has passed in Alberta that bans schools from informing parents when their child, regardless of age, joins a gay-straight alliance (GSA). The only way parents will be told is with the child's consent.
According to CBC News, "the bill amends the section of the Alberta School Act that says parents must be notified when sexuality or religion is taught in the classroom."
Texas
Federal Judge Strikes Down Abortion Restriction
A Texas law restricting a common second-trimester abortion procedure has been overturned and ruled as unconstitutional by U.S. District Judge Lee Yeakel.
According to The New York Times, this law, which passed and was signed last spring by Gov. Greg Abbott, was to go into effect as part of Senate Bill 8, which "would require doctors to stop the fetus's heart before performing a dilation-and-evacuation abortion, except in a medical emergency. D&E abortions, as they are known, involve dilating the woman's cervix and removing the fetus in pieces."
The Center for Reproductive Rights and Planned Parenthood claim the procedure to stop the fetus's heart poses more threat to the woman's life and is unnecessary. And in his ruling, Yeakel argued the law "substantially burdens" abortion access.
But pro-life advocates agree with Texas Attorney General, Ken Paxton, who says that "Senate Bill 8 is lawful, treats the unborn with dignity and respect, and protects the integrity of the medical profession."
Australia
Australia Legalizes Same-Sex Marriage
After 22 unsuccessful attempts since 2004, Australia has legalized same-sex marriage. The bill passed the Australian Senate by a vote of 43-12, then the House of Representatives with only four of 150 legislators voting against it. Earlier, a national survey had shown that some 62 percent of Australians were in favor of legalizing same-sex marriage. The law gives churches and religious organizations the right to decline participation in same-sex weddings.
Sweden
State Church: God No Longer 'He' or 'Lord'
Beginning May 20, the Church of Sweden will make its clergy use gender-neutral language when referring to God.
According to The Washington Post, "the move is one of several taken by the national Evangelical Lutheran church in updating a 31-year-old handbook setting out how services should be conducted in terms of language, liturgy, hymns and other aspects." With this update, references such as "He" and "Lord" will no longer be acceptable. Instead, clergy are encouraged to use the term "God" as gender neutral.
"Theologically, for instance, we know that God is beyond our gender determinations, God is not human," said church head and Sweden's first female archbishop, Antje Jackelen, to Sweden's TT news agency.
Europe
Term 'Pregnant Woman' Considered Transphobic?
So the term pregnant woman is too gender restrictive and discriminatory? That's the word from two Western nations to the United Nations. The U.N. Human Rights Committee was accepting comments from member nations on an updated draft of the International Covenant on Civil and Political Rights—specifically the section that addresses the "right to life."
Both Denmark and the U.K. stated that the use of terms in the document was too general, and further noted that "in using the term pregnant woman, the Committee may be inadvertently restricting the application of this paragraph to exclude transgender people who have given birth."
United States
Victory in HHS Contraceptive Mandate, but Threats Still Loom
Since 2014, First Liberty Institute has represented Insight for Living Ministries (IFLM), the international ministry of Pastor Charles Swindoll, as well as several Christian and Missionary Alliance (CMA) denomination members, in a lawsuit against the federal government's contraceptive mandate.
"With the Trump administration's decision in October 2017 to exempt organizations that have a religious belief or moral conviction—making compliance with the mandate impossible—the U.S. Department of Justice has settled its cases with IFLM and CMA, bringing their litigation to a conclusion" as well as preventing "future administrations from targeting the religious conscience of these ministries," First Liberty said in a statement.
But in spite of the easing of the Obamacare abortion mandate, The Little Sisters of the Poor are heading back to court to defend themselves.
According to LifeNews, "two states [California and Pennsylvania] have filed suit to force the organization of Catholic nuns to pay for abortion drugs" and to remove any religious exemption.
As of press time, both hearings in the California lawsuit and Pennsylvania case were underway.
Ontario
School Apologizes After Disciplining Graduate Student
A Canadian university has apologized to a graduate student after disciplining her for presenting both sides of a debate over the use of gender-neutral pronouns.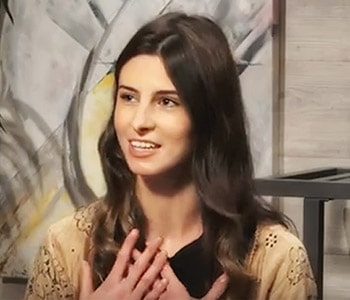 Lindsay Shepherd, graduate student and teaching assistant in communication studies at Wilfrid Laurier University, was called into a meeting after playing a clip of a debate between two University of Toronto professors, Nicholas Matte, professor of transgender studies, and Jordan Peterson, professor of psychology.
According to LifeSite News, Adria Joel, the university's acting manager of its "Gendered Violence Prevention and Support" office, told Shepherd that she caused "harm and violence" to the transgender community by not denouncing the inappropriateness of Peterson's discriminatory views. Joel said that by not doing so, Shepherd created a "toxic" learning environment.
Additionally, her supervising professor, Nathan Rambukkana, compared what she had done to "neutrally playing a speech by Hitler."
After Shepherd released a recording of the meeting, Rambukkana released a public letter of apology and so did Wilfred Laurier University's President and Vice-Chancellor Deborah MacLatchy. "The conversation I heard does not reflect the values and practices to which Laurier aspires," MacLatchy said. "I am sorry it occurred in the way that it did and I regret the impact it had on Lindsay Shepherd.
"Laurier is committed to the abiding principles of freedom of speech and freedom of expression," MacLatchy said. To help further this, the university has assigned a task force to look deeper into these issues.
Canada
More Parents Seek Death for Sick Children
Euthanasia has been legal in Canada for more than a year and according to the Canadian Paediatric Society (CPS), "Canadian health care professionals are increasingly being approached by the parents of 'never-competent' infants and children, including those too young to make a reasoned decision, and by youth themselves, to discuss MAID [Medical Assistance in Dying]-related issues."
Although the "current legislation clearly prohibits MAID for incapable persons at the request of any other person, it is still possible for parents to request MAID on behalf of their dying child.
The world is full of depressing news, yet there's always Good News. Read more.
Give To Where Most Needed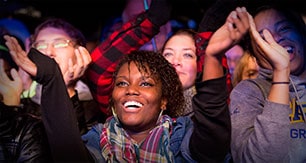 Help us fulfill our mission of proclaiming the Gospel of the Lord Jesus Christ to all we can by every effective means available to us and by equipping others to do the same.