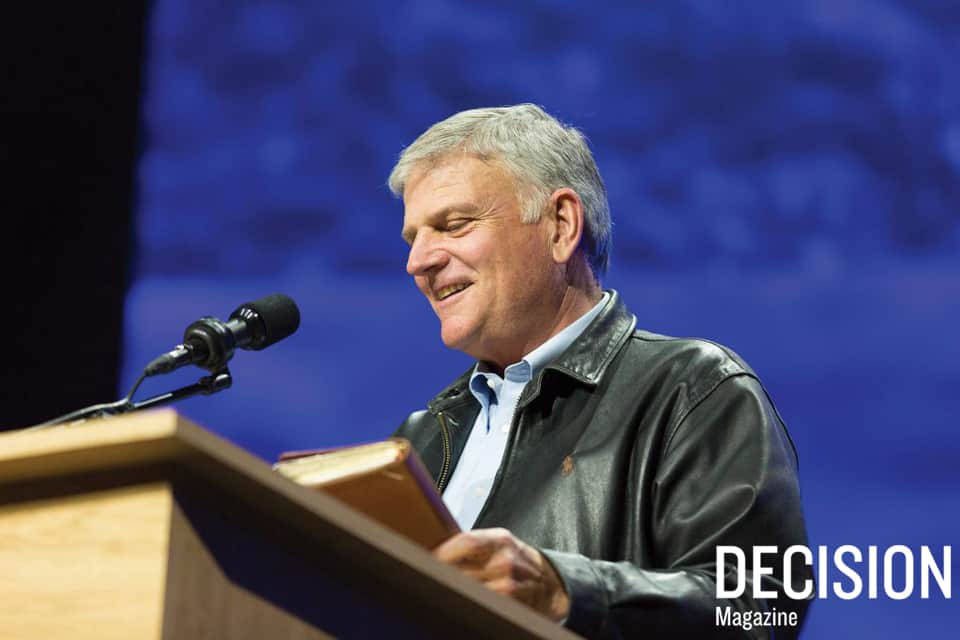 Subscribe to Decision
Get your own subscription, or renewal, or bless someone by giving Decision Magazine as a gift.
SUBSCRIBE NOW
She stood weeping on the floor of Oslo's Spektrum Arena. "If I were to die tonight, I'm not sure if I would go to Heaven," the 17-year-old said. "I can't go on like this."
Moments earlier, she had heard Franklin Graham raise that very issue as he preached on the first night of the Håpets (Hope) Festival, held Nov. 11-12 in Norway's capital.
"Are you forgiven?" Franklin had asked. "Are you sure? If your life came to an end tonight, would God accept you in Heaven? You say, 'Franklin, I think so.' I'm not talking about thinking so. Are you sure? Positive? If you're not sure tonight, you make sure."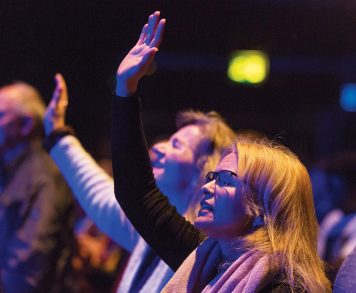 So she came, with scores of others. After Franklin led them in a prayer of repentance, the young woman spoke with a volunteer Festival counselor. Afterward, her entire expression had changed. "I can't believe I am here!" she said. "This is real hope for me."
Norway is often cited as one of the world's most desirable countries. This past year, the United Nations ranked the country as "the world's happiest nation," and its most recent Human Development Report ranked Norway first in standard of living, life expectancy and education.
But Norwegian Christians see significant pain and brokenness among their fellow citizens. Festival Chair Sten Sorensen told Decision, "Norway is one of the richest countries in the world to live in, but there are many people here who do not have hope."
Ali Yosefi, originally from Iran, has lived in Norway for 17 years and been a follower of Christ for 15. In preparation for the Håpets Festival, he led one of the I Am Andrew courses, which help believers to share their faith with others.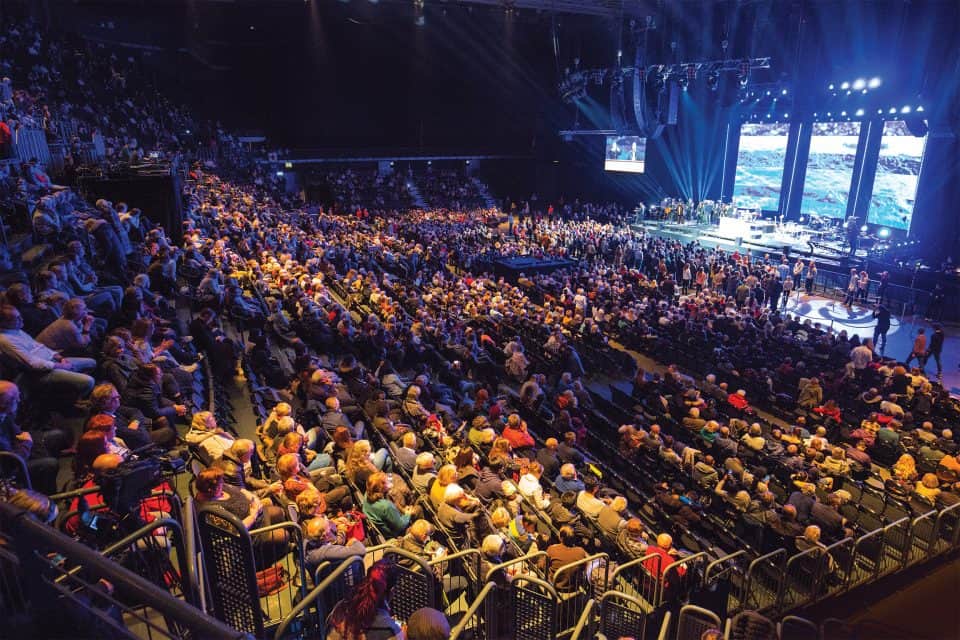 Yosefi pointed out that very few Norwegians ever attend church.
"People need God here," he said. "Many work five days a week, party three nights a week, and on Monday they are miserable again. They work just enough to get a house and be able to party on weekends."
He also sees people sleeping in the streets because of their drug use. Even though the government provides them with money and a place to live, they would rather sleep in the street, where it's easier to continue their hopeless routine of drug abuse.
Henriette Wroldsen, a Festival volunteer who serves with Youth With a Mission (YWAM) in Oslo, put it succinctly: "We've been rated as the happiest country, but there are lots of people who are lonely as well."
Earlier in the year, when the Festival was announced publicly, there was significant opposition by media and by liberal churches. But believers knew it was time to show courage and resolve. "Evangelical Christians have been pushed from every direction," Sorensen said. "So it is important that we gather our troops and proclaim to the world that Jesus is the Savior of the world. We want to stand up for the Gospel because the Gospel is the only hope."
Franklin also addressed the issue: "We know there has been opposition; there have been concerns, and some people even thought maybe we should cancel coming. I don't back up, and I don't run. God has brought us here for a reason, and it's to preach the Gospel. We're going to preach the Gospel this week, and we'll watch as through the power of the Holy Spirit, that Gospel pierces into hearts."
That's exactly what the Gospel did, as more than 270 people responded to the invitation to accept Christ.
An engaged couple, Lukasz and Julie, stood at the front and took in the moment after talking with a Festival counselor. Julie had been praying for her fiancé, and for several months Lukasz had been studying about Jesus with some Christian men. Up to now, Lukasz had admired Jesus' life and teaching but had never been ready to accept Him as Lord. But as Franklin preached, the truth of the Gospel pierced Lukasz' heart, and he was finally ready to give his life to the only One who can give real, lasting hope.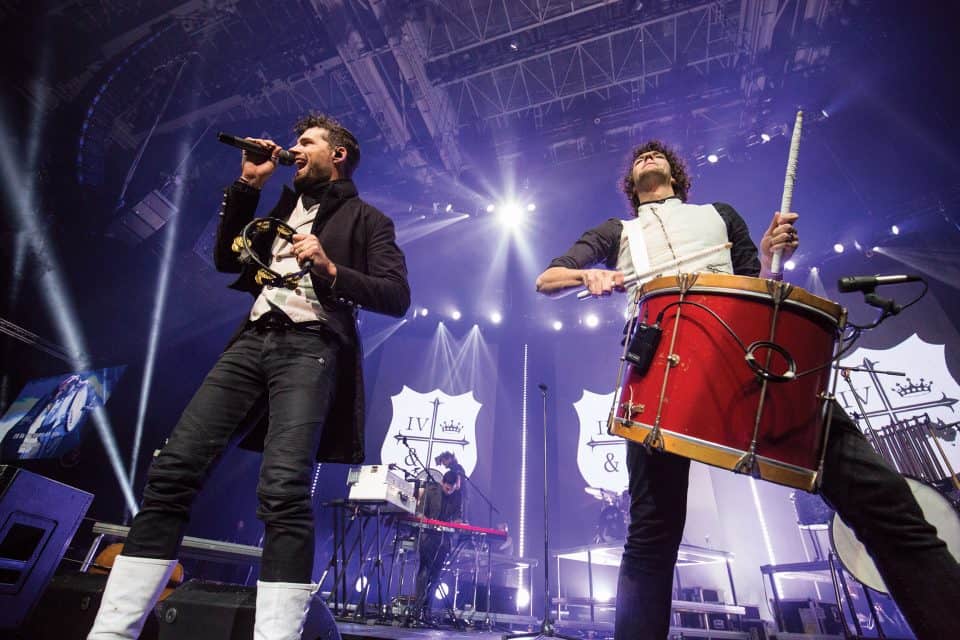 ©2018 BGEA
Give To Where Most Needed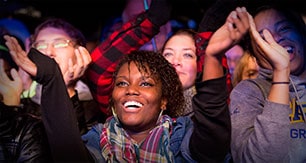 Help us fulfill our mission of proclaiming the Gospel of the Lord Jesus Christ to all we can by every effective means available to us and by equipping others to do the same.