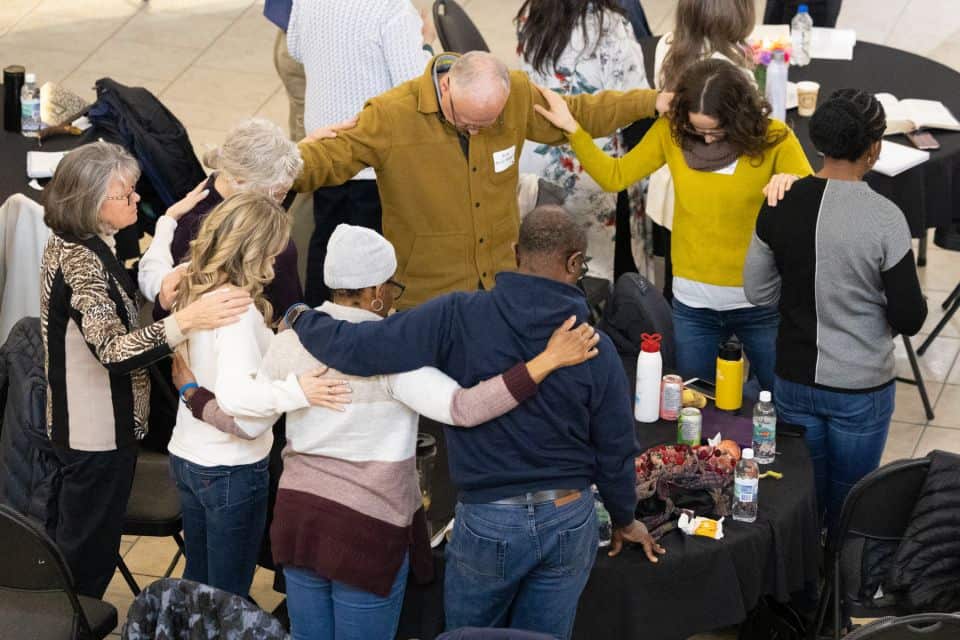 Canadian churches—and their weary leaders—are still struggling with divisions and setbacks caused by COVID-19. Into this challenging atmosphere came Ignite, a daylong, multi-city outreach in April and May that encouraged and united pastors behind the goal of restoring (or making) prayer one of the most important activities of their churches.
Subscribe to Decision
Get your own subscription, or renewal, or bless someone by giving Decision Magazine as a gift.
SUBSCRIBE NOW
"It's refreshing to be with others who have the same spirit and vision for this country," said Niki Williams, lead pastor of Bloom Church in Regina. Her city, along with Ottawa, Kelowna, and Calgary, hosted more than 700 church leaders at Ignite events.
The outreach, co-hosted by the Billy Graham Evangelistic Association of Canada, the Evangelical Fellowship of Canada, National House of Prayer, Peace and Reconciliation Network, Vineyard Canada, and local leaders, featured speakers, worship, and many times of passionate prayer.
"I've often told pastors that one of the most difficult things to accomplish is to become a praying church and maintain it," said speaker Ray Duerksen, a former pastor who's now part of Manitoba-based Church Renewal, a discipleship movement to renew and equip the church for Christ's mission.
"Satan hates prayer and fights against it," he explained in an animated, humor-laden message of encouragement in Regina. "So the lead pastor has to be at the heart of it, even if you have a prayer pastor. He has to be seen as leading prayer; otherwise, people think he's no longer interested."
Pastor Jacob George, the prayer coordinator at Calgary's Centre Street Church, confirmed Ray's final point, noting that his church's lead pastor makes it a priority to attend every prayer gathering.
There's a difference between churches that pray and praying churches, Jacob said.
"Churches that pray are very structured," he explained. But praying churches focus on flexibility, adaptation, and taking prayer outside the church. For example, Jacob noted that prayer groups can pray in front of temples and mosques, "asking God to remove their blinders to the Gospel."
This godly wisdom was gold to Niki Williams. "We are becoming a praying church," she said about her congregation. "We've been working on it a lot this year because if we don't do it in church, we won't do it in our lives or outside church."
Niki and another pastor, Jordan Gadsby, loved how the Ignite events fostered a spirit of unity among churches.
"I've often told pastors that one of the most difficult things to accomplish is to become a praying church and maintain it."
—Ray Duerksen
"I always appreciate people from a variety of churches coming together, and Ignite has been a great example of that," said Jordan, the Prairies and Northwest Ontario regional director for the Apostolic Church of Pentecost.
"There's always something more that I'm learning at gatherings like this."
The attendance and enthusiasm of people like Niki and Jordan were encouraging to Dale Winder, BGEA of Canada's national initiatives manager.
"The guest speakers were very impactful in sharing how they moved their congregations to become praying churches," he noted. "We believe many leaders went away inspired to do the same in their churches and ministries. We also really sensed the Holy Spirit moving in our evening prayer and worship sessions; many participants told me they felt the same."
During his years of ministry, Duerkson learned that becoming a praying church starts with becoming a praying person.
"Where do you begin? Ask God for those pieces you need in your own life. Then commit in prayer to do whatever it is, no matter the cost. Then get a mentor; learn from somebody."
From there, he added, it's vital for pastors to be discontented with the state of prayer in their churches. "You can't change things if you don't think there's a problem," he said. "And that's vital because "prayer, renewal, and revival are always connected."
In the aftermath of Ignite, Dale Winder asked Decision readers to be "praying that those who participated would be inspired to lead a culture of prayer in their churches, have a desire for unity in the Body of Christ, and that there would be a growing movement of prayer for revival and spiritual awakening in Canada.
---
Learn about the National Prayer Initiative, including how to participate in the Prayer Walk Challenge and Pastor's Prayer Forum:
Give To Where Most Needed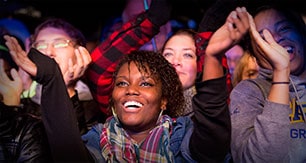 Help us fulfill our mission of proclaiming the Gospel of the Lord Jesus Christ to all we can by every effective means available to us and by equipping others to do the same.