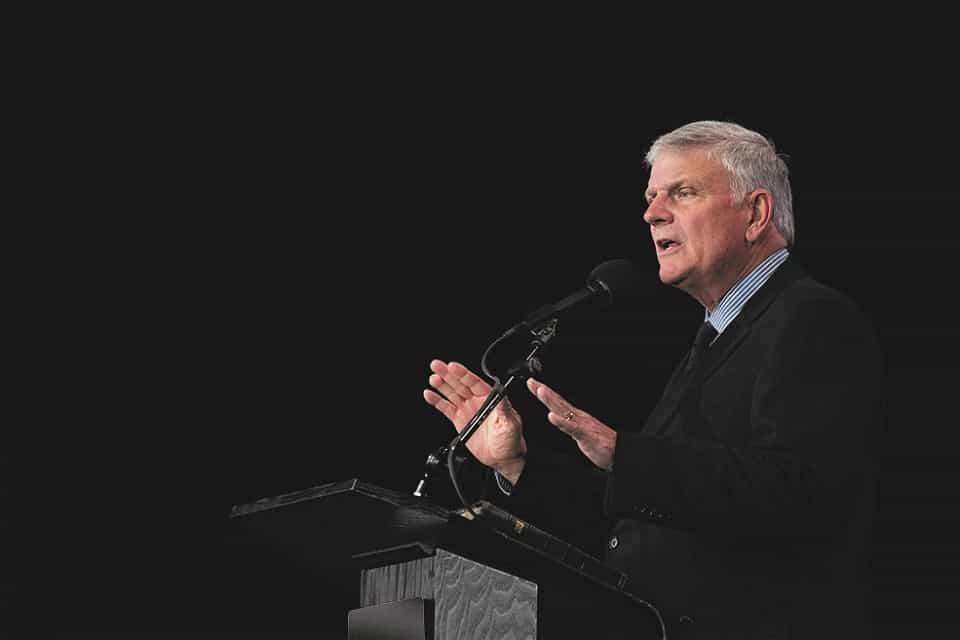 Leader of the House of Commons Jacob Rees-Mogg argued Thursday before Parliament that the "no-platforming" of Franklin Graham in eight venues may be in violation of U.K. religious freedom and freedom of speech laws.
"No-platforming is a particularly disagreeable modern trend," Rees-Mogg began.
Subscribe to Decision
Get your own subscription, or renewal, or bless someone by giving Decision Magazine as a gift.
SUBSCRIBE NOW
"Although venues are allowed to make their own decisions about whether or not to host Franklin Graham during his upcoming visit, they must, like all service providers, be careful not to discriminate unlawfully on grounds of religion and belief," he warned.
"The U.K. has robust protections for freedom of speech and freedom of religion, and the price of living in a free, plural society is tolerating views and beliefs that we disagree with or are even offended by. That is fundamentally important.
"It is a sad truth that many people who tout themselves as being liberal are liberal only about what they like and are very intolerant of the views with which they disagree," he added.
Franklin wrote on Facebook: "I was in London last week in preparation for my upcoming 8-city evangelistic tour across the U.K. LGBTQ activists had gone to all of the venues we had signed contracts with and pressured them to cancel our contracts under the lie that I would 'preach hate'—all because I believe marriage is between a man and a woman and that homosexuality is a sin. These are my strongly held religious beliefs. This is what the Bible teaches, what the Word of God says."
Rees-Mogg wasn't the only member of Parliament to suggest that the venues had acted unlawfully. MP Fiona Bruce reminded her colleagues of Boris Johnson's words just two months ago.
"The prime minister said in his Christmas message, 'We stand with Christians everywhere, in solidarity, and will defend your right to practice your faith,'" she pointed out.
"Plainly, that was meant to include the U.K., so may we have a statement on whether we can really call ourselves a tolerant, inclusive and diverse society that respects freedom of speech, whatever one's religion or beliefs, if we deny the Billy Graham Association a platform in this country?"
"Today some members of Parliament brought this up and made powerful points," Franklin said. "… Please continue to pray for open doors to proclaim the truth of the Gospel in this nation."
Despite the venue cancellations, plans for the eight-city Graham Tour UK continue to move forward with the support of more than 1,900 U.K. churches.
Photo: Thomas J. Petrino/©2019 BGEA
Give To Festivals and Celebrations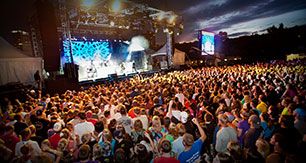 Your support will help us proclaim the Gospel of hope in Jesus through our Festival and Celebration evangelism events, which feature inspiring music from well-known Christian artists, powerful stories of transformation and Gospel messages by Franklin and Will Graham.