In Value of a Soul, three lives search for true worth as their worlds crumble. Follow their unexpected journeys as Franklin Graham addresses the real value of the soul. This film from My Hope was released worldwide in November 2015.
Order a copy of Value of a Soul by emailing myhope@bgea.ca
Find out more at www.MyHopeWithBillyGraham.ca
Give To Where Most Needed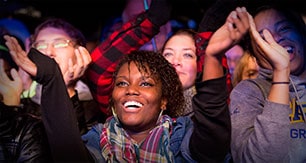 Your gift of any amount to "Where Most Needed" will help us fulfill our mission to share the Gospel with people around the world.