ReAwaken Leadership Seminars
"I was inspired by the seminar in Maple Ridge with new ideas. Our church is going to implement some things you talked about."
– Bob McDougall
Member of Living Way Foursquare Church
Maple Ridge, BC
The ReAwaken leadership seminar offers you innovative approaches to outreach, and new ways to make evangelism a vital part of your congregation.
"These seminars are underrated," said Ron Maclean, senior pastor of Winnipeg's Gateway Church. "There's a lot of great information in them and most churches need all the help they can get."
MacLean, whose church hosted a ReAwaken seminar, previously participated in BGEA of Canada's Rock The River evangelistic outreach in Winnipeg in 2012. He noted most churches "don't have equipping evangelists on staff, so I'm really glad we did it. It was very helpful for our staff."
For more information, email reawaken@bgea.ca.
You will increase your congregation's influence by learning to:
Discover tools to develop a church environment that is outwardly focused
Take the fear and resistance out of evangelism
Apply new outreach approaches that are working in churches across Canada
Get your church unified in outreach, evangelism, and discipleship
Find creative ideas for building bridges to your community
Adopt new evangelism-orientated leadership strategies
Acquire important items for your leadership toolbox
Use a Community Outreach Kit (distributed to all seminar participants)
"I really enjoyed listening [to the seminar]. Thank you for sharing the stories of how other Christians reach out and serve others. Very inspiring."
– Julie Toh
Member of Vancouver Chinese Pentecostal Church
Vancouver BC
You will receive…
An evangelism Community Outreach Kit with discipleship and training materials, including a DVD of three outreach video presentations that can be used in small groups, outreach events or as part of church or community services
More than three hours of practical and motivational teaching about innovative leadership and evangelism
An interactive, practical learning environment
"The lessons you taught were the things my church colleagues and I needed to hear. It is my prayer that your teachings will serve as catalyst for a renewed enthusiasm in our church to do intentional evangelistic outreaches in our setting."
– Rodel Orila, Senior Pastor, Filipino Maranatha Baptist Church, Vancouver, BC
Presenters
Rev. David Arrol Macfarlane 
David has been called an "Ideas Man" by Charles Price of Toronto's Peoples Church. Because ministry in Canada is changing fast, David makes discovering fresh creative solutions a priority to help Christian leaders re-engage their communities.
David is a popular conference and church speaker. Once an executive with the American Express Corporation, he has spent over two decades on the front lines of ministry through churches in Ontario and British Columbia that grew through sustainable, ongoing creative evangelism and effective discipleship.
David's passion for helping pastors find innovative tools for church growth, evangelism, and discipleship comes through clearly in his speaking, writing, and consulting.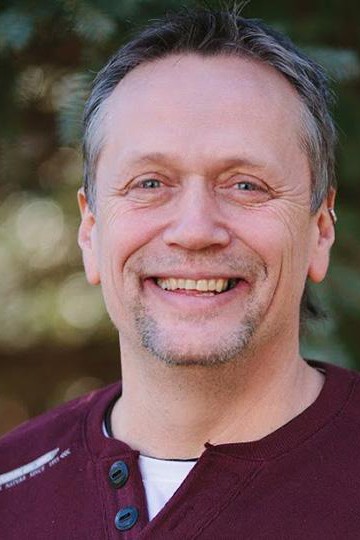 Rev. Dr. David Overholt
Rev. Dr. David Overholt is the founding Pastor of Church on the Rock, one the largest and next generation-targeted churches in North America. David is the author of Transfusing Life, a research-based book on keeping youth in church; Reasons to Believe, a youth apologetic; and Soul Searching the Millennial Generation. He heads up the Youth and Family department at Toronto's Tyndale Seminary and speaks to thousands students and leaders across North America each year.
For more information, email reawaken@bgea.ca.