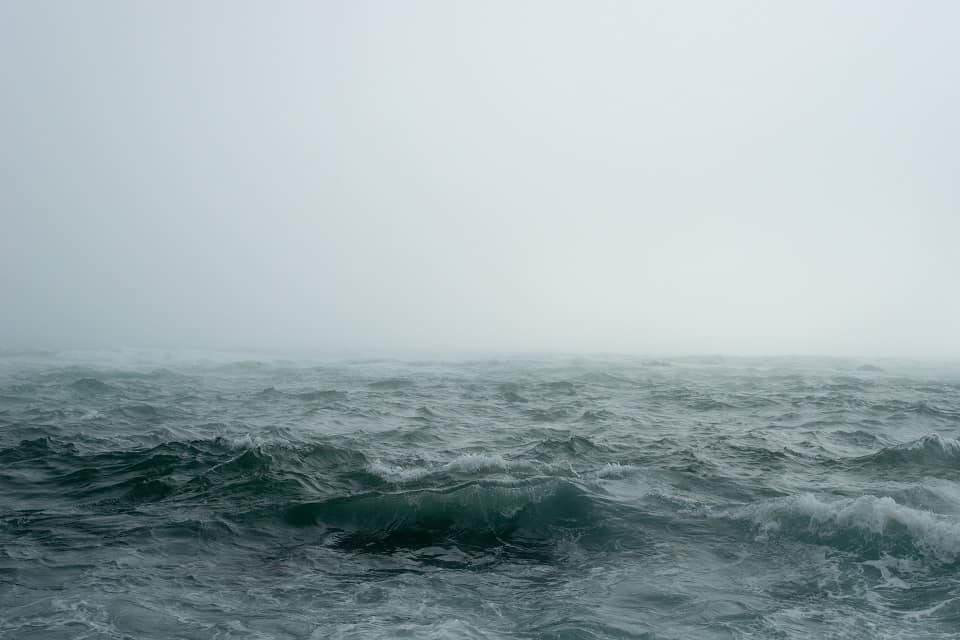 It took the powerful winds of a hurricane for Allan* to learn that only his new faith in Christ, and not the good works he's been doing for others, will ensure a place for him in heaven.
This life-transforming knowledge came to Allan* after Hurricane Dorian slammed into Prince Edward Island a few weeks ago—flattening trees and damaging many people's homes.
Allan has shoulder and hip problems after an accident two years ago, and so he wasn't capable of cleaning up the fallen trees on his property. Samaritan's Purse staff and volunteers arrived to do that, and with them came Rapid Response Team chaplains from the Billy Graham Evangelistic Association.
The volunteer chaplains, whose training is paid for by donors like you, began talking to Allan and eventually asked if he knew where he was headed after death. Allan said he expected to go to heaven. When the chaplains asked why, Allan said he has been a good person who helps others.
The chaplains gently reminded Allan that the Bible says all of us have sinned in the eyes of God and are unworthy of heaven unless we put our faith in His Son, Jesus.  They invited Allan to read a copy of BGEA's Steps to Peace With God booklet, which explains how Jesus is the bridge between our sinfulness and God, and which also includes a prayer through which people can commit their lives to Christ.
Allan was initially reluctant to read the booklet, but after doing so, he enthusiastically prayed to trust in Christ as his Lord and Savior, and His promise of heaven someday.
The chaplains then prayed with Allan, including asking God to heal his injuries and restore his health.
"I really appreciated their prayers," a grateful Allan said afterward. "They really encouraged me."
Join us in praising God for how He used the hurricane and the chaplains to open Allan's eyes to a new life in Jesus Christ. Your donations to the Rapid Response Team ministry can have eternal consequences.
*Name changed to protect the person's privacy
Give To Rapid Response Team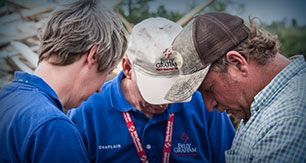 Your gift will provide for the training and deployment of our Rapid Response Team chaplains, who are deployed when natural or man made disasters strike in Canada and abroad. RRT chaplains serve and support hurting people affected by crisis, and share the message of hope found in Jesus.