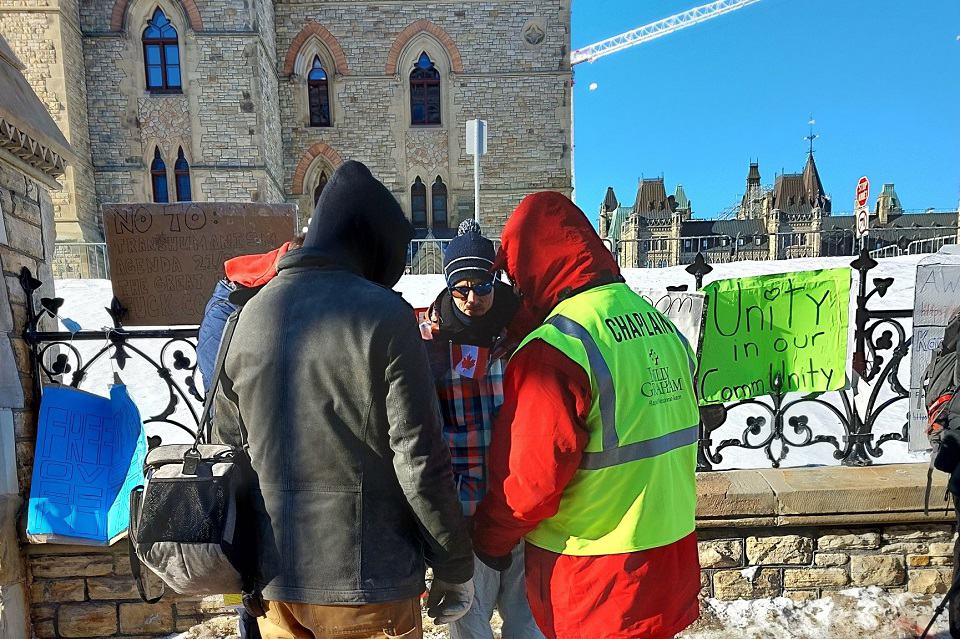 As a massive truck convoy continues to occupy the streets of downtown Ottawa, donations and prayers from people like you have made it possible for the Rapid Response Team (BG-RRT) ministry to send crisis-trained chaplains to the scene.
"There are so many people walking these streets who are seeing us and wondering who we are and what we do," said BG-RRT manager Merle Doherty from the grounds of Parliament Hill. He is one of six chaplains in Canada's capital, spending at least two weeks on the streets offering prayer and emotional and spiritual support to anyone in need.
"We tell people we pray, and then we ask if we can pray for them. We have not had a single no," Doherty said.
As God opens doors for prayer with protesters, their families, police, government employees, and casual pedestrians, He is also making a way for the chaplains to gently, compassionately share the Gospel.
"Yesterday we were able to share our Steps to Peace with God booklet three times and had one rededication," Doherty noted. "The man kept talking about when he was a Christian and our chaplain asked what happened since then and got him to tell his story, then asked if he'd like to walk with Jesus again." Praise God, he said yes!
Doherty was also encouraged by the prayer emphasis of local churches that are lifting up the city, our nation, and the federal government to God. Some are sending members of their congregation to pray each day at the Eternal Flame on Parliament Hill.
"Please pray for us chaplains," he requested. "We don't know who we're going to encounter, but people here are so open to prayer, so pray that we would know how to pray."
Give To Rapid Response Team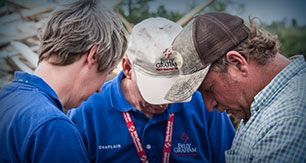 Your gift will provide for the training and deployment of our Rapid Response Team chaplains, who are deployed when natural or man made disasters strike in Canada and abroad. RRT chaplains serve and support hurting people affected by crisis, and share the message of hope found in Jesus.