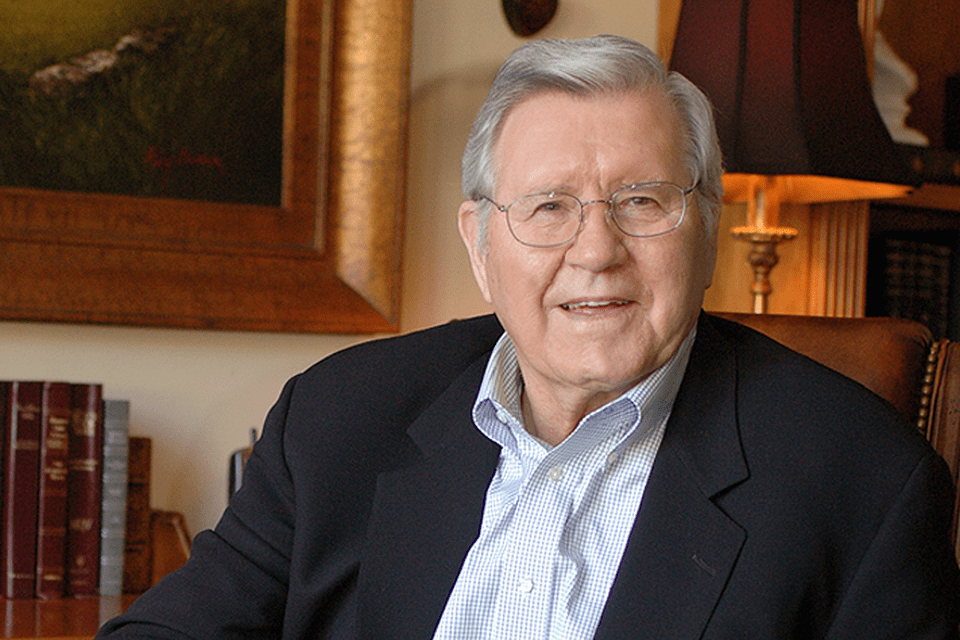 How do you sum up the life of a joyful, humble man like Cliff Barrows whose impact has been felt worldwide over multiple generations?
Public Funeral Service
A service for Cliff Barrows was held at 10:30 a.m. Eastern Time Zone on Tuesday, November 22, 2016 at Calvary Church, 5801 Pineville-Matthews Road, Charlotte, N.C. Watch live at BillyGraham.org/CliffBarrows.
Tuesday will be a chance to try with a public funeral service in Charlotte, North Carolina, not far from where Mr. Barrows lived in Marvin. He passed away Nov. 15 at the age of 93.
As music director for hundreds of Billy Graham Crusades, Mr. Barrows was an integral part of Billy Graham's team from the time they met on Mr. Barrows' honeymoon in 1945.
"The remarkable contribution Cliff has made to my ministry cannot be measured in human terms," Billy Graham once said of his beloved friend.
In the past few days, hundreds around the globe have shared their condolences and memories through Mr. Barrows' memorial site.
Joel Stoddert recalled listening to The Hour of Decision—hosted by Mr. Barrows—just before bed as a teenager and new Christian in the 1970s. Douglas Burr wrote about singing in the 1957 New York Crusade as a boy and said, "After 40-plus years in pastoral ministry, I trace my journey's beginnings to that Crusade and Cliff's marvelous ministry of music."
Others shared how Mr. Barrows impacted their lives, not just through music but by being himself.
>> Visit Cliff Barrows' memorial site to share thoughts and memories
"Back in the 1960s, I was in the Air Force stationed in England," Stephen Jubb wrote. "Spending my off-duty time drunk and gambling, my life was at bottom. One day I saw an ad about Billy Graham coming to London. Something told me I should go but didn't have a ticket. I sat on the steps to the arena where Billy was preaching and Cliff Barrows came up to me and invited me inside. That was the day my life changed as I gave my life to my Lord."
Some have told stories of Mr. Barrows' charisma and energy directing choirs from Japan to London to the United States.
"I can still remember the thrill of singing with a thousand other voices which made every hair on the back of my neck stand up, and we were all mesmerised by Cliff's charismatic leadership," wrote Sam Ellicott, who sang in Harringay Arena during Billy Graham's 1954 London Crusade.
Others have shared about meeting Mr. Barrows in Taiwan, Canada, Scotland or Argentina, always referring to his cheerful spirit and humility.
Linda McDonald remembers meeting Mr. Barrows in Nova Scotia years ago with her husband. "I was so impressed by him going out of his way to encourage a young pastor and his wife!" she wrote.
His impact has lasted throughout the years.
Tim Hathaway, worship pastor at Calvary Church where Mr. Barrows' funeral service will be held, had this reflection on meeting Mr. Barrows, one of the church's members: "I was thrilled to meet him and [his wife] Ann on my first Sunday, and I will never forget his kind words—when things get tough, keep singing!"
Those who can't make it to Tuesday's memorial service can watch live online at BillyGraham.org/CliffBarrows
Give To Where Most Needed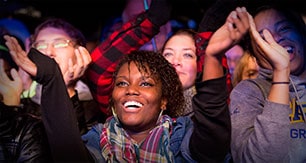 Help us fulfill our mission of proclaiming the Gospel of the Lord Jesus Christ to all we can by every effective means available to us and by equipping others to do the same.