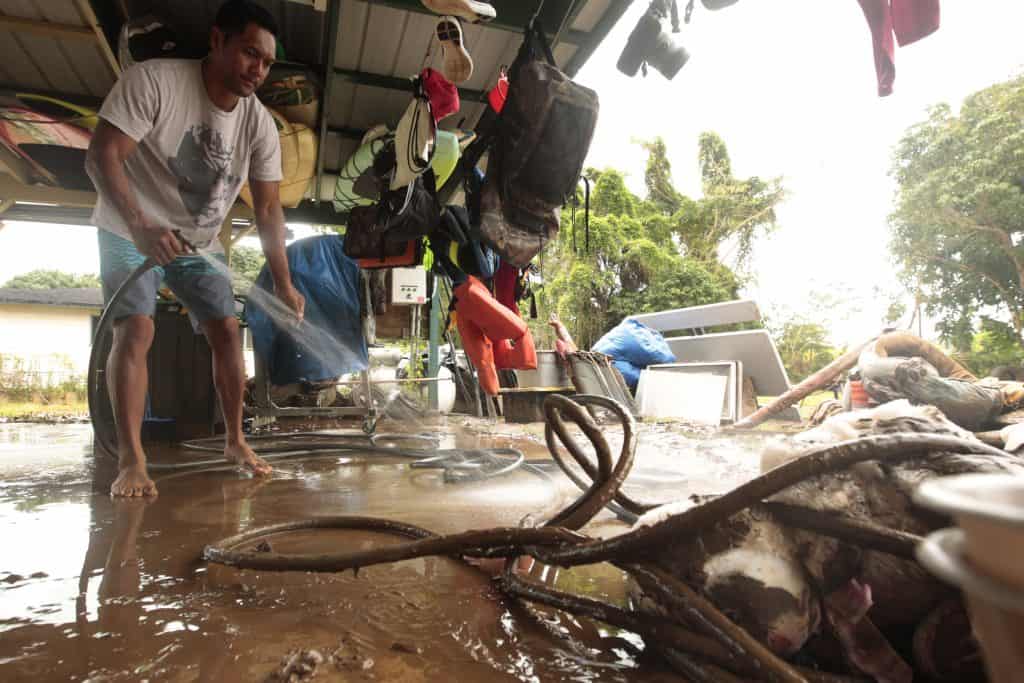 Crisis-trained chaplains with the U.S. Billy Graham Rapid Response Team are ministering in Kauai, Hawaii, after catastrophic rainfall triggered flooding and mudslides, devastating parts of the island earlier this month.
Almost 50 inches of rain inundated Kauai, Hawaii's northernmost island, on April 14-15, leaving the archipelago's oldest island reeling. The National Weather Service recently released a report that states the amount—49.69 inches—is likely a new national record for the 24-hour period. That's a little more than 4 feet over the timeframe of a day. It's incomprehensible and offers a pretty bleak outlook for residents, many of whom are believed not to have flood insurance.
"In one of the most beautiful islands in the world, the lives of residents have been turned upside down as a result of this major flood," said Jack Munday, international director of the Rapid Response Team. "And the chaplains are there at the request of Franklin Graham to provide emotional and spiritual care in a time that could be the darkest hour of these people's lives."
Chaplains, deploying for the Rapid Response Team's first flooding deployment of the year, will minister alongside Samaritan's Purse as well as the local body of Christ.
Munday said local churches welcomed chaplains as they arrived Sunday. The chaplains will serve side-by-side with their Christian brothers and sisters, who are actively trying to support their neighbors during this dark time. For many, the disastrous flooding doesn't just mean a damaged home, it means the loss of special family possessions like photographs.
"Things that were passed down from family to family that could be lost, and it's a generational loss to lose personal possessions that are so precious," Munday said. "For us, we see disasters like this in headlines, but when you see a disaster through someone's eyes and their tears, it puts us in a greater touch with the compassion of Christ."
Mayor Bernard Carvalho Jr., who rededicated his life to Jesus Christ years ago after visiting PeacewithGod.net,  told one Hawaiian media outlet shortly after the disaster that it will take some time for the residents to regroup.
"We've got a long road ahead of us," Carvalho said. "I've lived here all my life and this is one of the most serious situations on Kauai. Things are just terrible."
Please continue to pray for all affected by this disaster.
Give To Rapid Response Team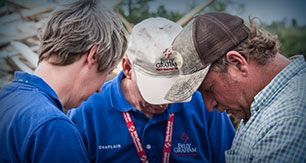 Your gift will provide for the training and deployment of our Rapid Response Team chaplains, who are deployed when natural or man made disasters strike in Canada and abroad. RRT chaplains serve and support hurting people affected by crisis, and share the message of hope found in Jesus.