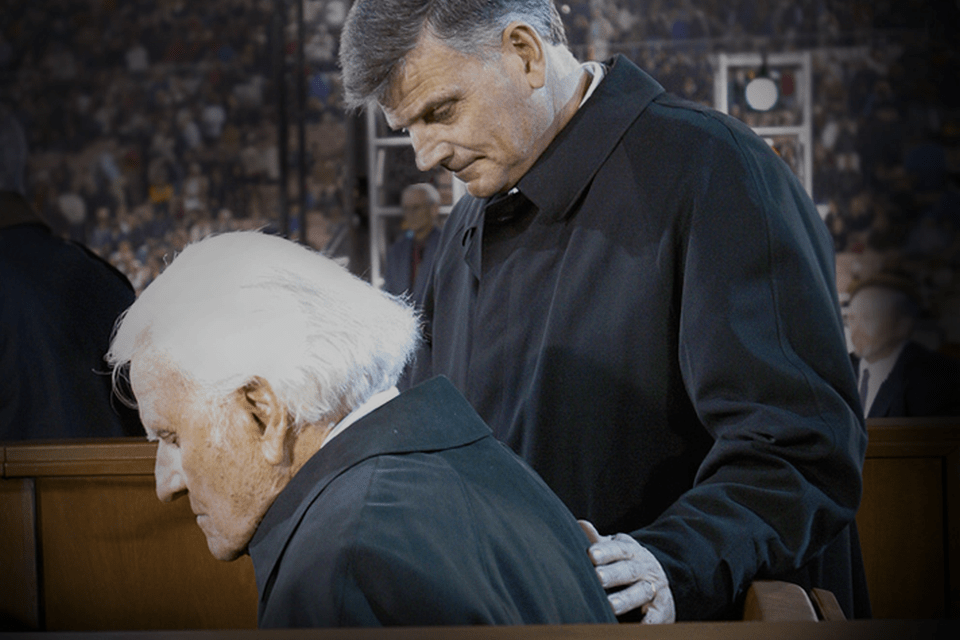 Franklin Graham recently returned from Jacksonville, Florida, where he preached the Gospel to more than 18,000 people in person and more than 40,000 others watching the live stream online.
While in Jacksonville, Franklin was interviewed by local media outlet First Coast News. The subject turned to his father, Billy Graham, who is 96-and-a-half years old.
"He's proud of that half," Franklin laughed.
Franklin told First Coast News that his father still enjoys some of his favorite foods, including BBQ and hamburgers. He said Mr. Graham doesn't talk much, but he knows what's going on.
"He's kind of quiet," Franklin said. "His mind is still clear."
With his father approaching 97 and hoping to live to 100, Franklin spoke about why he thinks God is continuing to keep the "Evangelist to the World" and "Pastor to Presidents" on this earth.
"Especially now that we see Christians under attack in this country—and this is something, we're going to see more and more of this—my father is still present," Franklin said. "Even though he's not able to speak as much as he used to, he's still present, and I think that is a great encouragement to many people to know that Billy Graham is still with us."
Billy Graham's continuing influence on people around the world can be seen through some of the active social media accounts in his name. The official Billy Graham Facebook page, which is managed by a team at the Billy Graham Evangelistic Association in Charlotte, North Carolina, has more than 2.5 million "likes." His Twitter account, also operated by the BGEA team, has more than 200,000 followers.
More importantly, the ministry that bears Mr. Graham's name is continuing his legacy of reaching the world with the hope of Jesus Christ. The recent Festival of Hope that brought Franklin Graham to Florida was one of many evangelistic events that take place in the U.S. and abroad each year. In 2016, Franklin plans to take the Gospel to every state in the country.
Another of BGEA's ministries, known as Internet Evangelism, has led to more than 6 million decisions for Christ around the world, and countless individuals around the globe are discovering Jesus through the ministry each day.
Give To Where Most Needed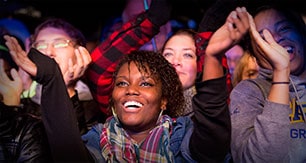 Help us fulfill our mission of proclaiming the Gospel of the Lord Jesus Christ to all we can by every effective means available to us and by equipping others to do the same.