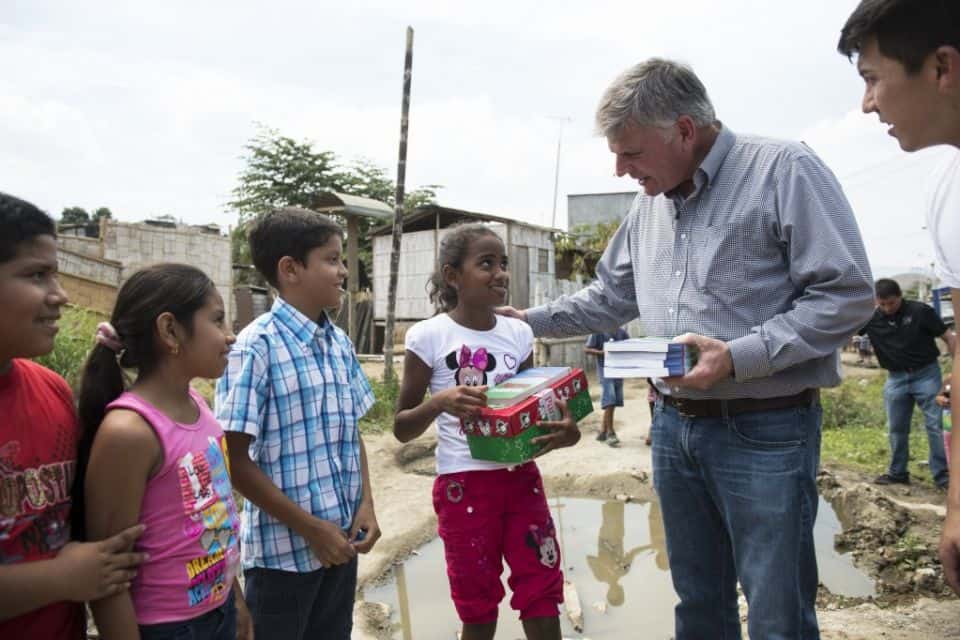 Franklin Graham was named as the top Christian leader in America by the media company Newsmax, which set out to identify 100 people "who make a real impact on modern lives in 2015."
Billy Graham was listed in the No. 5 position. Also in the top 10: television producers Mark Burnett and Roma Downey and former Arkansas governor Mike Huckabee, who will visit the Billy Graham Library on Thursday.
See the full list of Newsmax's top 100 Christian leaders in America.
As president of two global ministries, Billy Graham Evangelistic Association (BGEA) and Samaritan's Purse (including the Canadian operations of both organizations), Franklin Graham reaches millions of people with the hope of Jesus Christ, as he obeys biblical commands to take care of the world's orphans, widows and the poorest of the poor.
Like Franklin Graham on Facebook:
Reaching Millions Online
The authors of the Newsmax list mentioned the new challenges—and opportunities—Christian leaders face in a digital world, writing that, "accepting Christ and committing sin against Him are both done sitting at a computer screen today."
In his role as head of BGEA, Franklin Graham has ushered his father's 65-year-old ministry into the digital age. Through BillyGraham.ca, social media and web streaming, God is using BGEA to reach places Billy Graham could never visit personally, including many parts of the Middle East.
Less than a week ago, BGEA reached its 6 millionth person for Christ through the Internet evangelism ministry Search for Jesus, founded in 2011. The 6 millionth decision came from the country of Jordan at 7:04 p.m. ET on April 14.
Decision America Tour 2016
Even as God continues to use the Graham family to take the Gospel around the world, Franklin Graham is deeply troubled by the rise of godlessness and immorality in the United States.
Last week, Franklin announced he'll embark on a 50-state tour of the U.S. in 2016, sharing the message of Jesus and calling Christians to boldly live out their faith.
"I've lived long enough to learn that neither the Democrats nor the Republicans can turn this country around," Franklin posted on his Facebook page. "No political party or politician is the answer. The only hope for this country is Almighty God and His Son Jesus Christ."
The Decision America Tour will take the Gospel from Alaska to Alabama, as Franklin Graham challenges Christians to pray for our nation and its leaders, run for office and vote for candidates who will uphold biblical values.
As he continues to embody the role of an evangelist and top Christian leader, Franklin is asking believers to pray for him and for the upcoming tour.
Give To Where Most Needed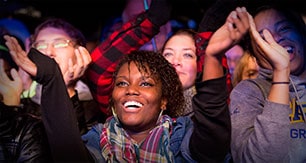 Help us fulfill our mission of proclaiming the Gospel of the Lord Jesus Christ to all we can by every effective means available to us and by equipping others to do the same.