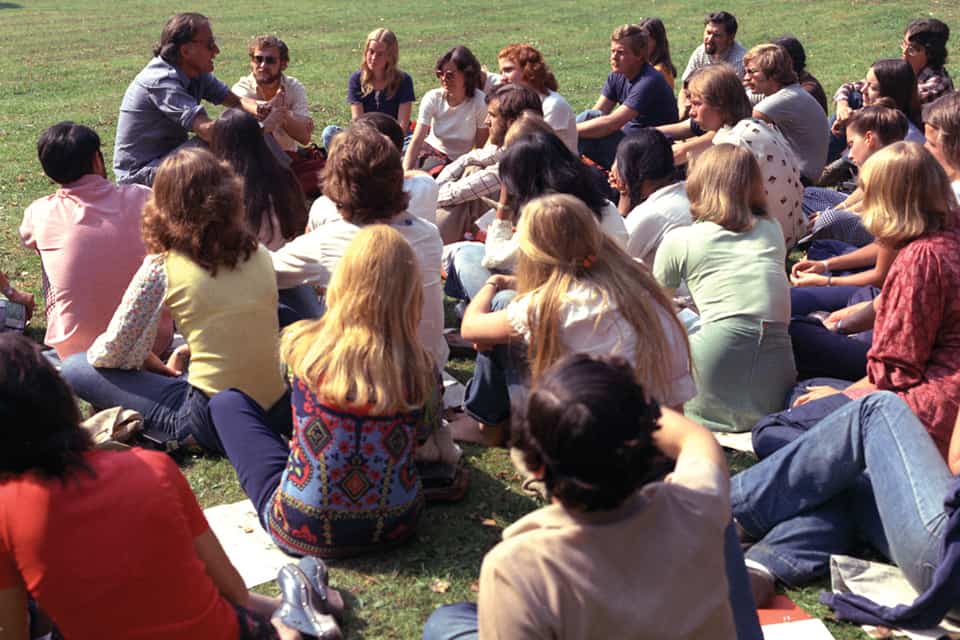 Since Billy Graham went to be with the Lord on Feb. 21, the Billy Graham Evangelistic Association has asked people to share how God used Mr. Graham to influence their lives. Below are 10 comments—out of tens of thousands—that show his lasting impact for Christ.
"You were on TV. My remote wouldn't work. I could not get the channel to turn. So I figured I'd listen. You made the Gospel easy to understand. I came to know Jesus while watching you preach. Thank you, Jesus, for breaking the remote. Thank you, Billy Graham, for leading me in faith to our Lord. Rest well in His arms." —Dori
"I came home from work to be told the neighbor had tried to commit suicide. That night I listened to Billy Graham preach on the radio and he asked, 'What would you do if you knew the neighbor was going to commit suicide?' It made me get to my neighbor and present the Gospel, which he accepted!" —Henry
"As a lost hippie in 1975, I had just been in a wreck and nearly killed. I was at my parents' home weeks after the wreck, and I heard Billy say on TV, 'If you have just lived through a near-fatal wreck, God has a plan for your life and saved you by His angels.' I was saved soon after and called to preach." —Rev. Scott K.
"I was a 24-year-old truck driver when I heard Dr. Graham on the radio. It was August 1995 and I was looking for a rock station when I first heard his voice, and I didn't even know who he was. That night he gave the invitation to receive Christ, and I became a Christian. Today I'm a jail minister." —Ronald
"When my 18-month-old daughter died in 1969, I was heartbroken and wanted to die, and I was mad at God. I wrote to Dr. Graham, and he responded. The letter meant so much. It was so uplifting. I continued to receive letters and notes asking how I was doing. Needless to say I didn't kill myself and let God in." —Shirley
"I was a rebel and an unsaved brat. I was not looking for Christ or God as I didn't want to find either nor know either. My mother and grandmother (on my father's side) pestered me to go hear Billy Graham when he was here [in Sydney, Australia] in '79, to the point I went to keep them quiet. Christ found me. May 19th." —David
"Years ago my brother, Don, confided to me that he had watched Billy Graham on TV and accepted Christ at the end of the program. A few weeks later Don was killed in a car accident. I've always been so thankful to know he accepted Christ." —June
"I'm 16 years old. I had heard the name 'Billy Graham' in the past but never really cared. This past Thanksgiving I stumbled onto some of Billy Graham's old Crusades on YouTube, and now I listen to him at least once a week, sometimes daily. Billy Graham has had a big impact on my life. Thank you!" —Mark
"Billy's message helped turn my life around overnight. I called myself a Christian but was living in sin. My marriage was failing, and I was miserable. I learned that instead of blaming my wife for all of my problems I needed to look at myself and my sinful ways. I have found the peace and hope now." —Chris
"I was resurrected from the dead Sunday, November 23, 1980 at the Las Vegas Convention Center where Billy Graham shared the Gospel. Sin city? Where sin abounds, the grace of God abounds even greater. John 4:38: 'I sent you to reap what you have not sown.'" —Baruch
Some comments have been edited for clarity.
Billy Graham spent his life telling the world how to have peace with God and eternal life through Jesus Christ. You can have the peace so many others have come to know. Start here.
Give To