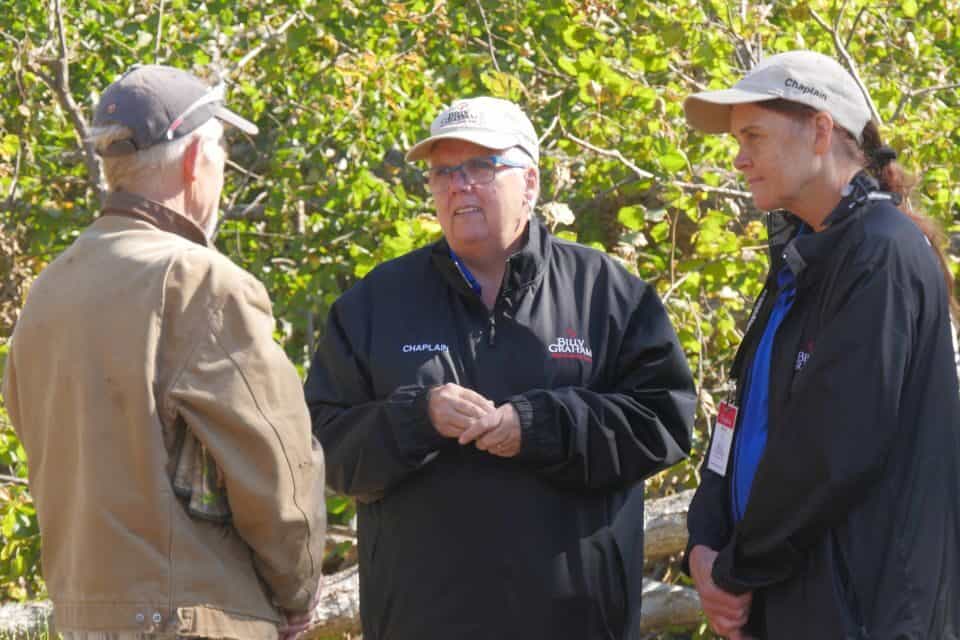 The damage wreaked by Hurricane Fiona in September was just the latest blow for Adele,* an 89-year-old Prince Edward Island resident.
When friends like you made it possible for our Rapid Response Team chaplains to deploy to the island and visit Adele, she quietly told them about her struggle with losing two sons while she also faced a battle with cancer and a stroke.
The chaplains listened compassionately, then prayed for Adele to be healed.
The Holy Spirit prompted them to quote from Isaiah 53:5: "He was pierced for our transgressions; he was crushed for our iniquities; upon him was the chastisement that brought us peace, and with his wounds we are healed" (ESV).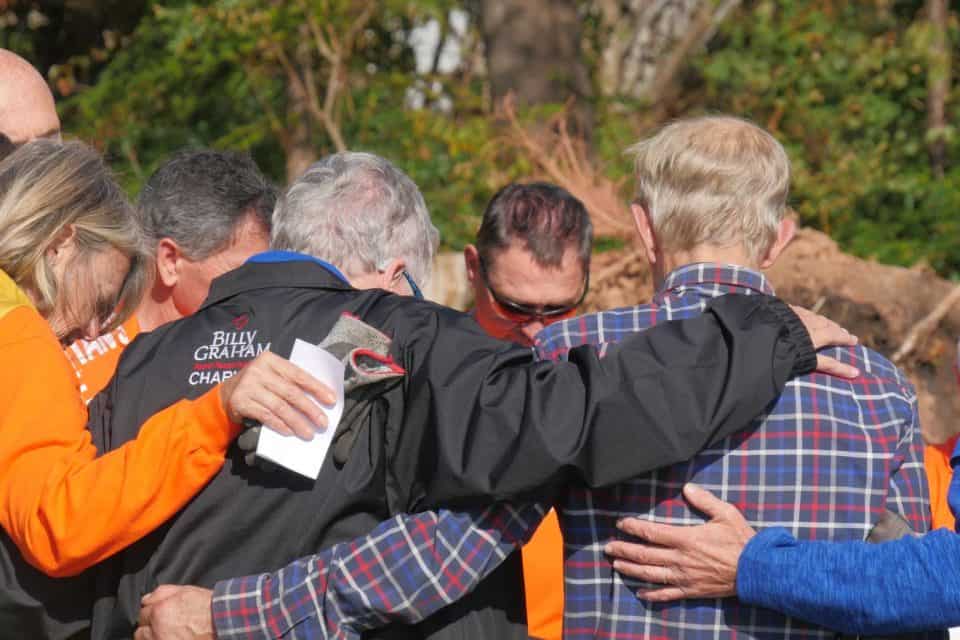 When they offered to share our Steps to Peace with God booklet with her, Adele agreed. As one of the chaplains shared, Adele was so intent on listening that she was mouthing the words as he reviewed the booklet.
When they finished, Adele readily prayed to receive Jesus Christ as her Savior and become a part of the family of God. She celebrated with the chaplains, now her new brother and sister in the Lord!
We praise God for how He worked through prayers and gifts like yours to bring help, hope, and new life to so many Prince Edward Island hurricane survivors, volunteers, and first responders.
During their two-month deployment, about 30 chaplains prayed for almost 2,000 people. God used them to help 26 people put their faith in His Son, plus four others who rededicated their lives to Jesus, who is "the way, and the truth, and the life" (John 14:6).
Thank you for your continued partnership that makes it possible to share the hope of Christ with those who are hurting in Canada and around the world.
*Name changed to protect privacy.
Give To Rapid Response Team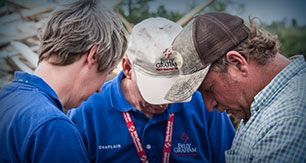 Your gift will provide for the training and deployment of our Rapid Response Team chaplains, who are deployed when natural or man made disasters strike in Canada and abroad. RRT chaplains serve and support hurting people affected by crisis, and share the message of hope found in Jesus.