For more than a month, crisis-trained Billy Graham Rapid Response Team (RRT) chaplains accompanied Samaritan's Purse volunteers as the two organizations teamed up to offer physical, emotional, and spiritual aid to flooded residents in Fredericton, New Brunswick and Grand Forks, British Columbia.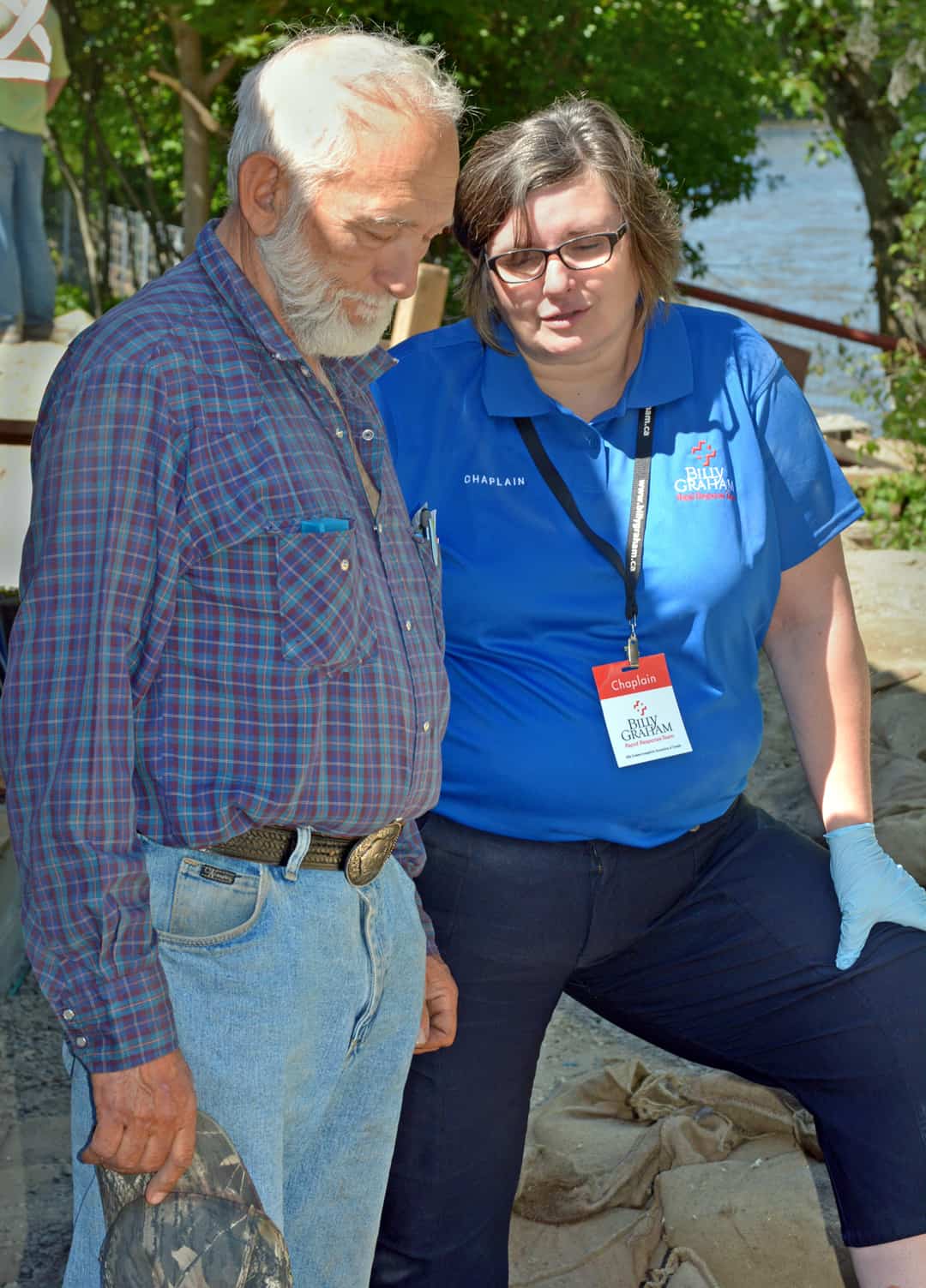 We praise God for how He worked through these ministries in both locations. Chaplains prayed with more than 570 people over six weeks in New Brunswick, with 18 of them dedicating their lives to Jesus Christ. In Grand Forks, chaplains prayed with nearly 850 people during five weeks in the tiny southern B.C. town; 16 of them made Christ their Lord and Savior.
"I have been crucified with Christ. It is no longer I who live, but Christ who lives in me" (Galatians 2:20, ESV).
"Having simultaneous disaster responses on opposite ends of the country certainly stretched our resources, so I'm very grateful for the volunteer chaplains who set aside their lives to do God's work with residents who lost so much," said Rapid Response Team Manager Merle Doherty.
Follow up and discipleship is important for those who accept Jesus Christ, so chaplain coordinators in all disaster responses establish relationships with local churches so those churches can welcome and disciple new Christians.
The representative of a Grand Forks church wept and rejoiced as Chaplain Coordinator Patricia Kanwischer passed on information for each first-time commitment to Christ. Then she and the representative prayed that God would bless and anoint the church when doing this discipleship.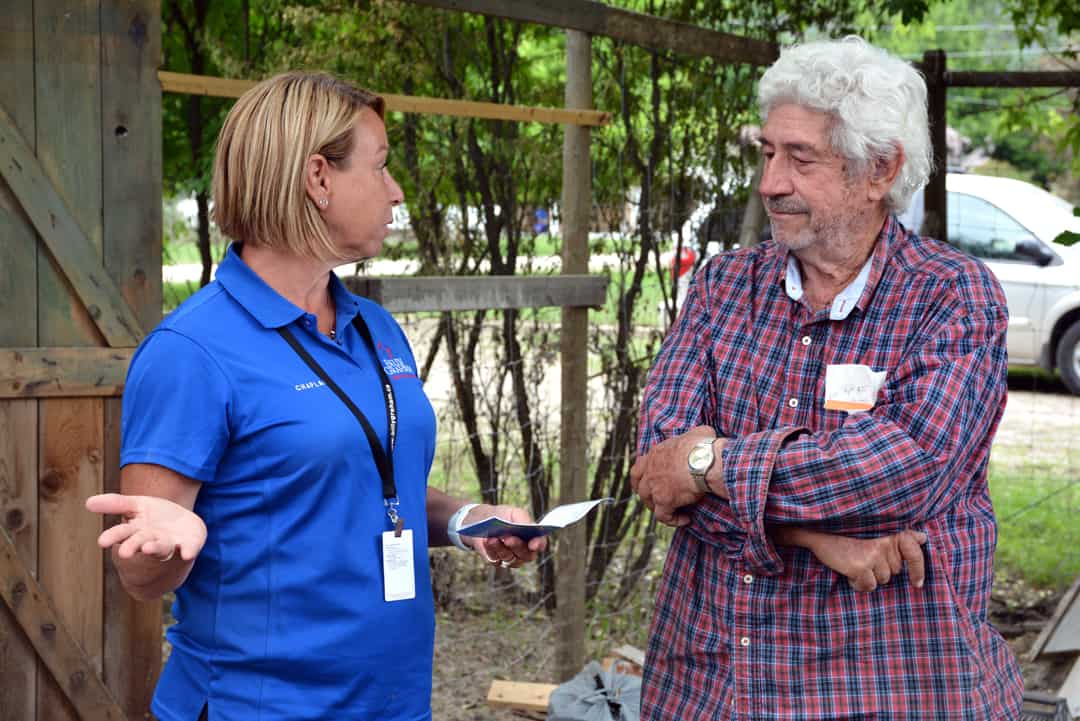 In Fredericton, one of our chaplains visited a resident whose home was being cleaned out by Samaritan's Purse volunteers.
"This lady was a young widow in her early 50s who was so thankful for the work being done and the sense of peace and joy with the team," said Chaplain Coordinator Ann Gillies.
"We led her through the Steps to Peace with God booklet and she readily prayed the sinner's prayer. She was thrilled to receive God's promises and looked forward to getting a Bible signed by all the volunteers when they finished her home."
Please pray for the residents of Grand Forks and Fredericton, that their interactions with Rapid Response Team chaplains would lead them to declare "as for me and my house, we will serve the Lord" (Joshua 24:15, ESV). And please support this vital, life-changing ministry with your donations and prayers.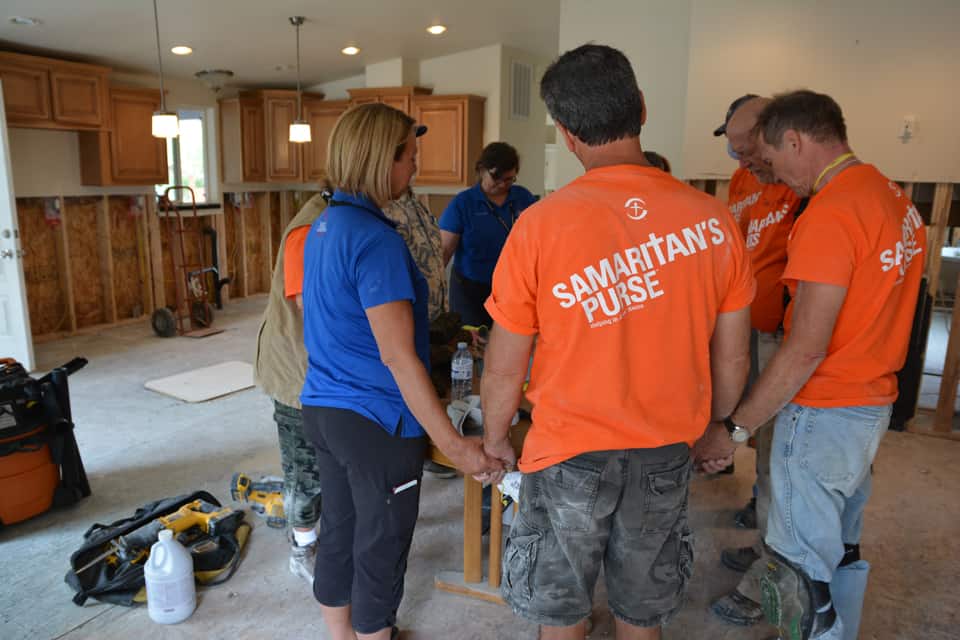 Give To Rapid Response Team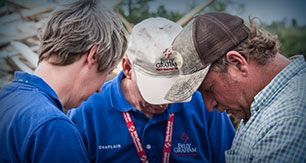 Your gift will provide for the training and deployment of our Rapid Response Team chaplains, who are deployed when natural or man made disasters strike in Canada and abroad. RRT chaplains serve and support hurting people affected by crisis, and share the message of hope found in Jesus.