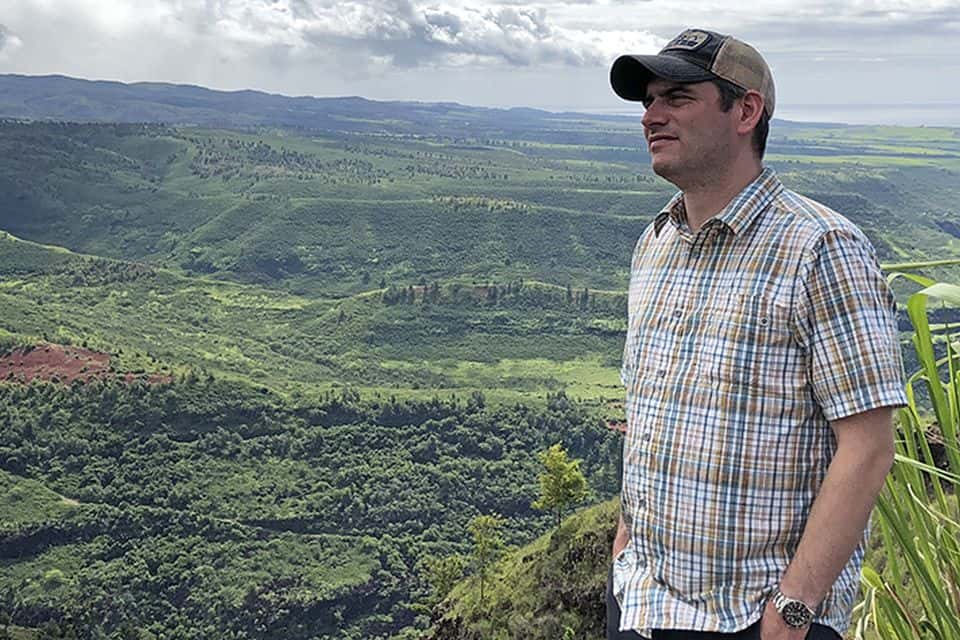 Most times, Kaua`i lies in the shadow of her sister islands—Oʻahu, the Big Island and Maui.
Not this time. Not for God's work.
The Garden Island is hosting the Kaua`i Celebration with Will Graham, this weekend (May 3–5) in Lihue, on the isle's southeast side. The event includes a time of sharing the Good News through KidzFest, coupled with three days of live worship for all ages and a Gospel message from Will Graham.
Area churches that have partnered with the Billy Graham Evangelistic Association for the Celebration are praying for great revival in Kaua`i—the kind that could sweep across the Hawaiian archipelago like a mighty wind.
The Celebration is certainly stirring up enthusiasm already. Some 65 out of the island's 100 churches are involved. Members have gone door-to-door inviting people and handing out invitations at grocery stores.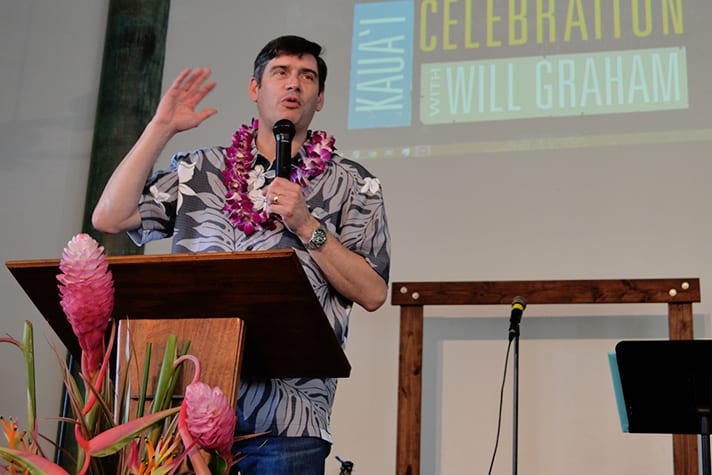 This common goal of telling others about the hope they've found in Christ has united many. Different denominations have come together in community prayer and worship, evangelism training and youth events. As a result, "The church has become more aware of the urgency of the Gospel," said Celebration Director Bob Hickling.
"There's an excitement," he confirmed. "They feel honored and blessed that God is doing something like this here."
The 'Downside to Paradise'
Emerald valleys, tropical rainforests and cascading waterfalls.
Describing Kaua`i's natural beauty is easy. The lush island is one of Hawaii's most beautiful destinations.
Living in paradise can be another story, though. It's expensive, and many natives struggle.
It can be common for some to hold down two or even three jobs to afford daily living. There's also the stress of sharing a small home with two to three families.
"When you travel in and out of Kaua`i, you don't see it," Hickling explained. "But when you live here you start to see the countenance of the people on the street and the downside to living in paradise."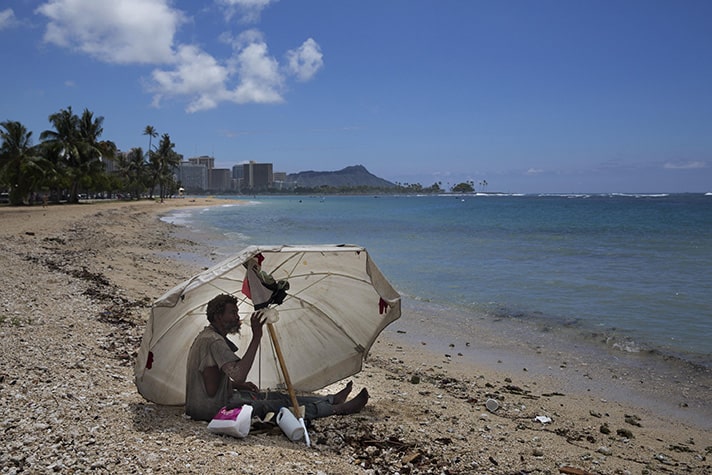 With very few organized activities for students, there's a good amount of substance abuse and depression, among other problems. As part of the Kaua`i Celebration, many island youth attended outreach events—including "Open Mic and Jam" sessions, a talent show and a sports tournament. The Celebration team partnered with local organizations at the events to talk to students about suicide, drugs and bullying.
As in other places, there's a lot of despair in Kaua`i.
"Suicide and a drug epidemic are a big factor here," Hickling said.
"It's sad, it breaks your heart. But we know the Celebration is here at the right time because so many churches are involved, so many good things are happening."
Will you lift up these specific prayer requests for the Kaua`i Celebration? Ask God to:
Direct the final logistics for the three-day event at Vidinha Stadium.
Provide strength to local team members as well as all who are coming to help.
Draw people who don't know Christ and open their hearts to the Gospel.
Guard against spiritual warfare.
Each night of the Kaua`i Celebration with Will Graham will stream live at BillyGraham.org.
Give To Where Most Needed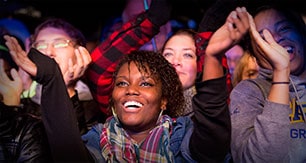 Help us fulfill our mission of proclaiming the Gospel of the Lord Jesus Christ to all we can by every effective means available to us and by equipping others to do the same.