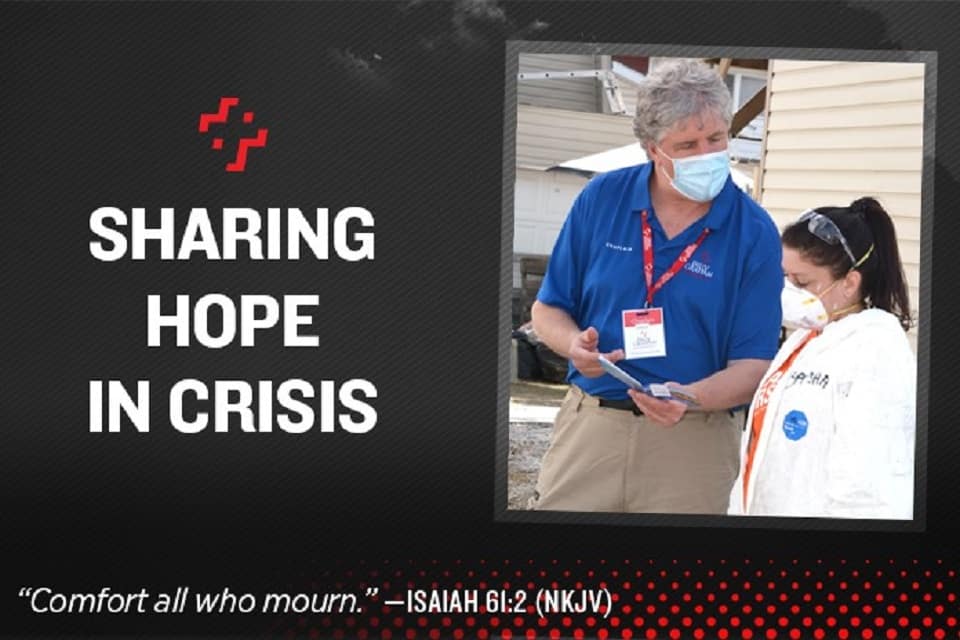 When Sasha, a resident of Vancouver, learned about the flooding caused by the ice-jammed Athabasca River in Fort McMurray, something inside her suggested making the long trip to the remote northern Alberta city in order to visit a close friend and find ways to serve flood victims.
"I don't know why I came, but I had to come," said the 45-year-old single mother of two university-aged sons.
That decision changed her life for all eternity.
While in Fort McMurray, Sasha—who wanted to volunteer with a faith-based charity—connected with Samaritan's Purse, which was cleaning out flooded basements and readying them for repair. She joined a team and began the hot, humid, muddy work.
Thanks to the financial support of people like you, crisis-trained Billy Graham Rapid Response Team chaplains were able to deploy with Samaritan's Purse and during breaks, Sasha connected for the first of several times with chaplain Steve Taylor.
Steve listened as Sasha described her past—she had connections with Christians, so she thought she understood the Gospel—and heard about her current spiritual emptiness.
The next day, Sasha's group was back at the same house finishing their work and she connected with Steve again. This time, Steve sensed the Holy Spirit urging him to tell Sasha how she could have a new and better life by trusting her past, present and future to He who is "the way, and the truth, and the life" (John 14:6, ESV).
As he explained the Good News, Sasha made a discovery: "I thought my relationship with Jesus was OK, but it wasn't." So when Steve offered her a chance to pray a prayer of salvation, Sasha said yes. Praise God!
"I had to come here and fix my relationship with Him," Sasha said afterwards, struggling to keep the tears from coming. "This is a new beginning for me, a jump-start. So I feel a lot of peace and gratitude."
Still in grateful awe at how God worked through him—and through generous Canadian donors—Steve noted, "Sasha was waiting for change to come, for a door to open. God had something for her and met her in this dry season of her life."
God can work through you to meet people in whatever season of life they're in when you partner with the Billy Graham Evangelistic Association. Please link arms with us so that together, we can reveal "the breadth and length and height and depth [of Christ's love] that surpasses knowledge" (Ephesians 3:18).
Give To Rapid Response Team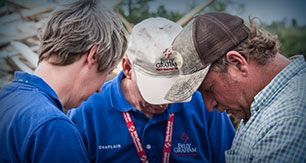 Your gift will provide for the training and deployment of our Rapid Response Team chaplains, who are deployed when natural or man made disasters strike in Canada and abroad. RRT chaplains serve and support hurting people affected by crisis, and share the message of hope found in Jesus.