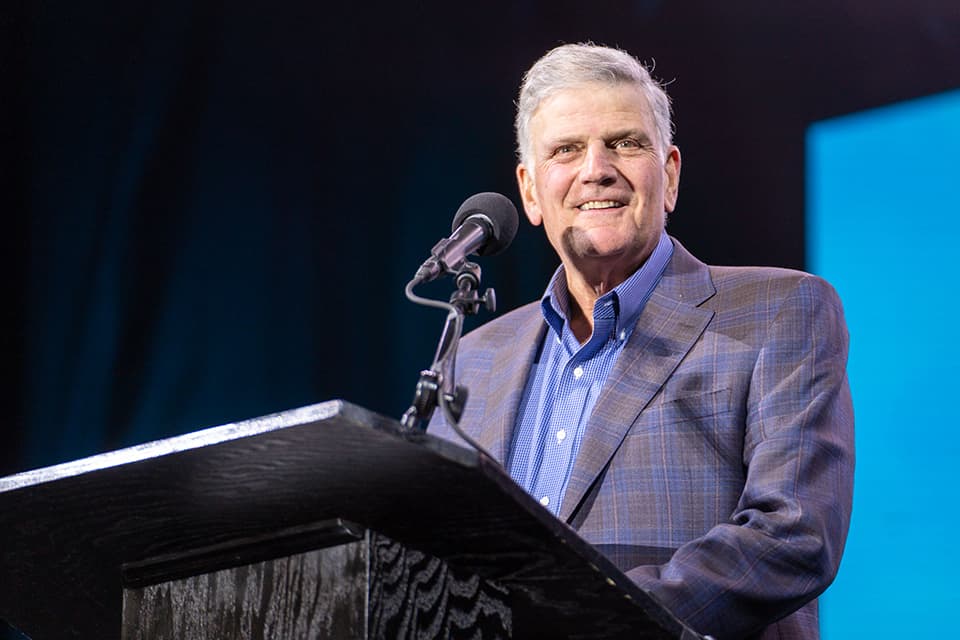 It's been a long time coming—and it has a new name—but Franklin Graham's 2022 U.K. Gospel outreach is nearing fast.
The four-city God Loves You Tour will kick off in Liverpool, England, on May 14, with additional stops in South Wales; Sheffield, England; and London, England.
Tour Schedule
May 14: Liverpool, England
May 21: South Wales
May 25: Sheffield, England
July 16: London, England
The free evangelistic events include live music, and everyone is welcome.
"It's my prayer that people from every walk of life will attend the God Loves You Tour, listen to the Gospel with an open heart, and leave changed by the message of 'redemption that is in Christ Jesus (Romans 3:24, ESV),'" shared Franklin Graham, president and CEO of the Billy Graham Evangelistic Association (BGEA).
Originally scheduled for 2020, the Graham Tour U.K. was postponed in the face of the COVID-19 pandemic and other challenges to religious freedom in the United Kingdom.
"We want all people to know that God loves them and everlasting life is available to anyone. This remains the purpose for every BGEA event, and it is why we have named the rescheduled tour the 'God Loves You Tour—U.K.,'" Franklin Graham shared last year.
Rev. Wade McLennan has seen hope and faith in God spiral downward for decades in Wales. Before pastoring New Hope Community Church in Cardiff, McLennan spent 27 years as a missionary and church planter to the Welsh.
For five years, his congregation has been praying for God to bring "heavy hitters" to the nation—to kick-start a fresh move of the Gospel.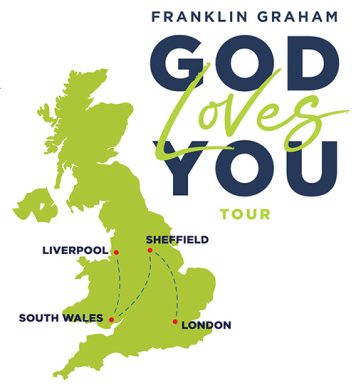 "When we heard that Franklin [Graham] was coming to the U.K. and the South Wales area, we believed this was part of the answer to our prayers," McLennan said.
Even with God's blessing, though, it's not easy. Churches are divided on political stances, sexuality and even the Gospel message.
"Many [pastors] have lost their faith in the inherent power of the Gospel to save and transform," McLennan explained.
"They have lost their assurance in the power of the Word of God, and no longer preach or follow it. The 'squeeze' of culture has made many abandon the Scriptural teachings and be conformed to the ideologies spouted by our current age."
A unique issue, McLennan shared, is that the Welsh are still "a conquered people." The nation was defeated by King Edward I in the late 13th century, who claimed it as a territory of England.
This has affected men's ability to lead, said McLennan: "There's a lack of spiritual leadership at home and in church."
On a positive note, the upcoming tour has given churches hope and a focal point to rally behind—something that can prayerfully turn around depressing statistics and see people live a fulfilling life in Christ.
McLennan is praying for a "breakthrough, that God would move afresh in our nation."
Recently, Franklin Graham shared his enthusiasm for what the Holy Spirit can accomplish through the God Loves You Tour.
"Believers all across the U.K. have been preparing for these evangelistic events," Franklin Graham said. "Their excitement is such an encouragement—especially in a nation that has become so saturated by secularism."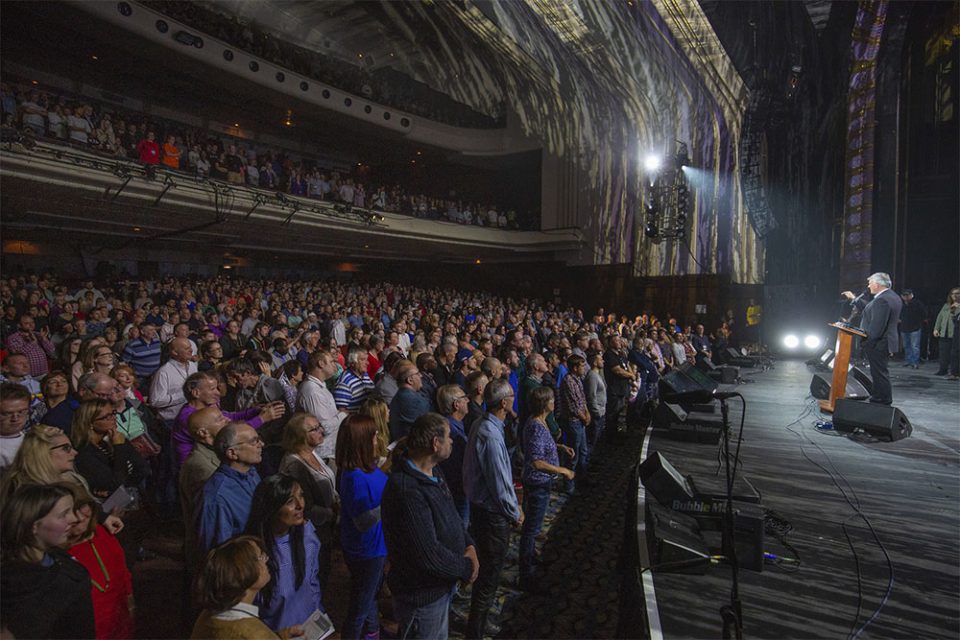 Give To Festivals and Celebrations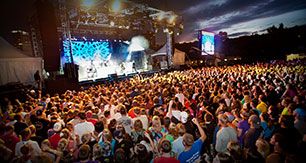 Your support will help us proclaim the Gospel of hope in Jesus through our Festival and Celebration evangelism events, which feature inspiring music from well-known Christian artists, powerful stories of transformation and Gospel messages by Franklin and Will Graham.