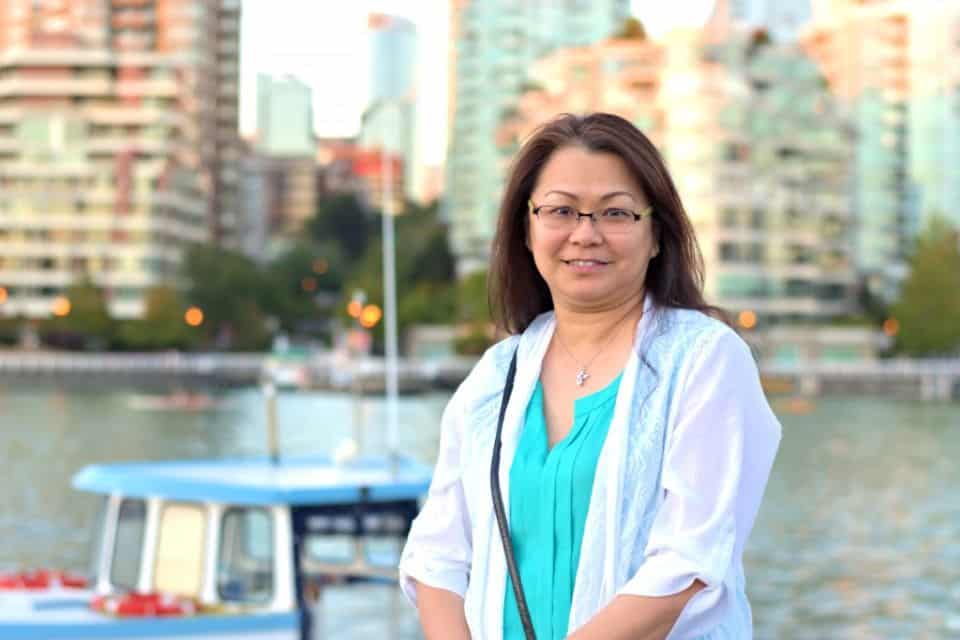 Excitement is growing as the Greater Vancouver Festival of Hope with Franklin Graham nears. Christians around the city have planned several prayer walks ahead of the March 3-5 event.
"We can reach the whole world without changing our postal code."
That's how one Vancouver pastor describes just how big of an impact the church could have on his city.
A cultural metropolis of sorts—Vancouver has been called "the most Asian city outside of Asia," with its substantial Chinese and Japanese populations along with Aboriginal, German, Indo-Pakistani, French, Italian, Filipino and many others.
Lately, the colorful streets of Greater Vancouver have been partially taken over by prayer walks. As culturally diverse as the city is, much of Vancouver is unchurched and unaffiliated with religion—and local pastors and church leaders have taken note.
With the Greater Vancouver Festival of Hope set for March 3-5, their prayer is for a revival like no other.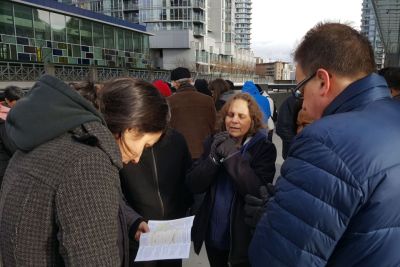 Dozens gathered outside Rogers Arena on February 11 to pray for the Festival of Hope.
The free event with Franklin Graham will be held at the Rogers Arena and feature a Gospel message and musical performances by Michael W. Smith, Hillsong Young & Free, Phil Wickham, For King & Country, The Afters, Ellie Holcomb, and more.
Some 327 churches of various backgrounds are expected to participate. Prayer walks were held February 11, 18 and 25. Groups will also pray around the Rogers Arena up to the day before the Festival.
"It brings joy to our hearts to see believers uniting to pray," said Festival Director David Ingram. "We always remember Billy Graham's response when asked about the most important steps in preparing for an evangelistic outreach: 'prayer, prayer, prayer.'
"We've been blessed to have strong and committed prayer warriors on the Festival Leadership Team."
After seeing much success at the 2014 Festival of Hope with Franklin Graham in Toronto—another culturally diverse city—Greater Vancouver Festival organizers are expecting a similar move of God.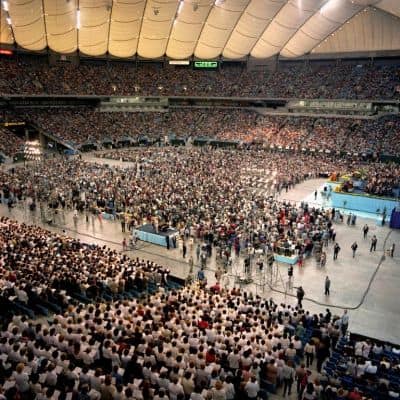 Billy Graham's 1984 Vancouver Crusade drew more than 229,000 people and some 10,000 attendees started a new walk with Christ.
"Vancouver is an enormously multicultural city. We are blessed to be able to respond to this effectively, thanks in part to our experiences with the Greater Toronto Festival of Hope in 2014," said Vancouver Festival Director David Ingram.
"Like Toronto, Vancouver's diversity is reflected through the participating churches. Many of them recognize that the world is coming to Canada, so they are specializing in reaching out to new Canadians," he added.
"One of our participating churches has people from more than 85 countries who regularly attend services.
During the Festival, Franklin Graham's message will be simultaneously translated into Cantonese, Mandarin, Punjabi and Korean. Headsets will be available at the Festival entrance to help ensure attendees hear the Gospel in the language they're most comfortable with.
Bi-lingual counselors will also be on standby to help those who walk forward during the invitation to accept Christ.
"My message will be the simple Gospel message: a timeless message of God's hope, love and redemption for all people," Franklin Graham said ahead of the event. "If anyone is searching for answers, wondering if their life has meaning and questioning if they are loved, I will have good news to share.
A History of Bringing Christ to Canada
The Billy Graham Evangelistic Association last visited Vancouver in 1983, when Billy Graham held a week-long Crusade.
"Only in Him do we find out who we are, why we are here and where we are going," Billy Graham said. "As a person comes to know God in a real and personal way, he becomes truly secure."
By the end of the event, more than 10,000 people indicated decisions for Christ. Rita Shaw was one of them. Depressed and suicidal at the time—her heart needed the love of God.
"I started to get teary. What Billy said was hitting home," Shaw recalled. "I felt like I was being grabbed by my bootstraps to go forward."
Now 64, she will serve as a counselor at the Greater Vancouver Festival.
"I'm just grateful that God's letting me pay back what He's done for me," she said. "I want to do for others what God did for me.
"Even if only one person comes forward you don't know the impact that person could have on others."
About 2,200 other Greater Vancouver residents will volunteer with Shaw—each of them challenged to pray for friends who don't know Christ and invite them to the Festival.
"Not only do we pray and believe that these believers will bring non-Christians to the Festival, we pray and believe they will be ambassadors for Christ long after the Festival is finished," Ingram said.
"They are the ones God can and will use to change lives in the Greater Vancouver region."
How you can pray for the Greater Vancouver Festival of Hope
Pray that churches and believers will come together in unity to make this outreach as successful as possible
Pray against the enemy's desire to discourage and distract people from attending the Festival of Hope
Pray that churches and believers will recognize the urgency of sharing their faith before, during and after the event
Pray that many will attend and hearts will be touched each night as the Gospel goes forth
Pray that those who come to know Christ will be connected with a local church and continue a healthy walk with God
Help spread the word about the Greater Vancouver Festival of Hope by sharing this video:
Give To Where Most Needed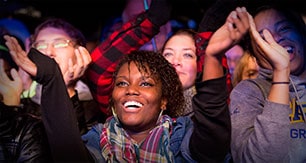 Help us fulfill our mission of proclaiming the Gospel of the Lord Jesus Christ to all we can by every effective means available to us and by equipping others to do the same.