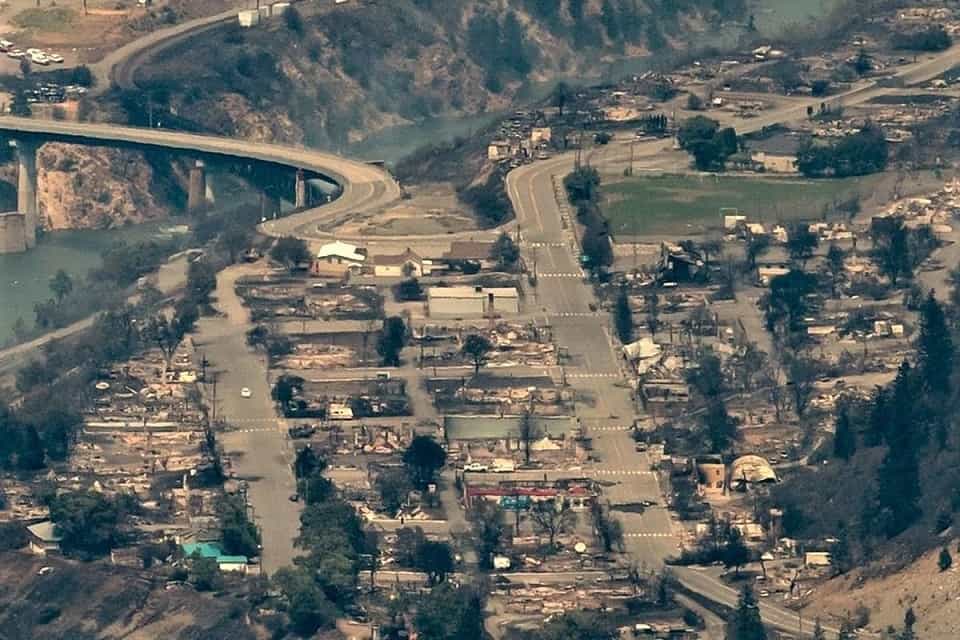 As thousands of British Columbia residents flee more than 200 raging wildfires, and hundreds of houses burn to the ground, Billy Graham Rapid Response Teams chaplains are preparing to respond in Jesus' Name.
"I'm filled with compassion for those who have lost their homes and livelihoods," said Merle Doherty, manager of the Rapid Response Team. "It will be an honor for our chaplains to come alongside people who are suffering and gently offer them Christ's love and hope."
Your prayers and gifts will make a difference for families needing hope in aftermath of these fires.
Chaplains are working alongside Samaritan's Purse Canada disaster relief teams, and emergency officials in B.C., to establish when and where we can best serve wildfire victims.
The situation is extremely dangerous. Most threatened areas remain closed, but our crisis-trained chaplains are preparing to go to those in greatest need when officials deem it safe.
Bringing comfort to wildfire victims since 2011
Since 2011, the Billy Graham Evangelistic Association has put Canadian donations to work helping people and communities damaged by wildfires in Alberta and B.C. That includes:
A massive 2016 blaze that destroyed more than 2,400 buildings (most of them homes) in Fort McMurray, AB
2017 fires in the B.C. communities of Boston Flats and Williams Lake
The 2018 Telegraph Creek B.C. fire, where we served the Tahltan First Nation.
In each case, chaplains work with partner churches to come alongside homeowners and offer prayer and spiritual comfort in Jesus' Name.
Lucas Welch, a Fort McMurray firefighter who helped battle the 2016 blaze that ravaged his city, saw the chaplains in action and noted "You have to take care of all aspects of health. If any of these are ignored, there's a problem. The chaplains are giving people spiritual direction."
Please pray for the people of Lytton and other threatened towns and First Nations reserves in the B.C. interior. And please consider how you can partner with the Billy Graham Evangelistic Association to address the emotional and spiritual needs of hurting families in Jesus' Name. "You shall love your neighbor as yourself" (Matthew 19:19, ESV).
Give To Rapid Response Team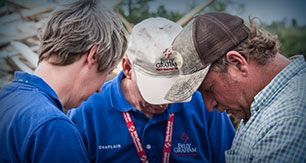 Your gift will provide for the training and deployment of our Rapid Response Team chaplains, who are deployed when natural or man made disasters strike in Canada and abroad. RRT chaplains serve and support hurting people affected by crisis, and share the message of hope found in Jesus.