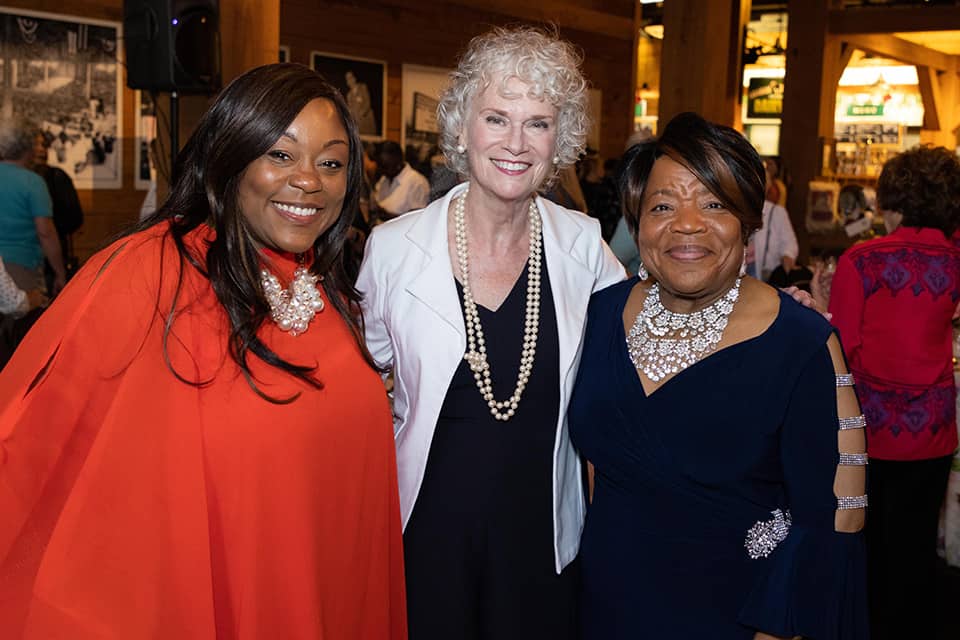 Give me things to do
that others shun,
I am not so gifted or so poised,
Lord, as some.
I am best fitted
for the common things,
and I am happy so.
—excerpt from Ruth Bell Graham's poem Common Things
Ruth Bell Graham seized an otherwise common calling, as she references in her poem, and walked it out in extraordinary measure.
On Friday, two of Graham's daughters shared stories about their mother's legacy during a Ruth Bell Graham Celebration Dinner hosted by the Billy Graham Library. Attendees laughed and occasionally blinked back tears as Gigi and Ruth Graham remembered their mother's wit, wisdom and fierce commitment to serve Christ.
June 10 would have been Graham's 101st birthday. Monday marked the anniversary of her homegoing. She passed away June 14, 2007.
But the mark she left on her children—and arguably the world—remains.
During the evening, Gigi and Ruth both reminded the audience: There wouldn't have been a Billy Graham without Ruth Graham.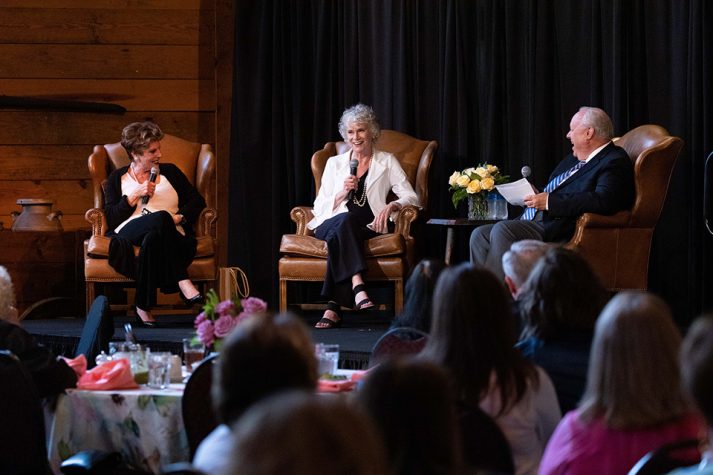 That sentiment stayed with Shion Fenty, who brought her mother Jennifer Haynes-Young to the dinner to celebrate her mother's 65th birthday.
"That means she held down the fort," Fenty said. "She was strong. She took care of the kids. She was basically a single parent, but really she was actually parenting the nations because she let her husband go out there and bless all of us. How many people would not be in the kingdom of God if it wasn't for her? If it wasn't for him?
"So it's OK to be a silent partner because you still get all those crowns. God still blesses you for all of that. She did things behind the scenes. People didn't know her, but the kingdom of God knows her."
And on Friday, those attending the sold-out dinner got a chance to hear even more about Mrs. Graham. Enjoy the following five short stories:
A Purposeful Packrat
Graham grew up the daughter of missionaries in China. It was a happy childhood, although primitive and tough. And it was there that she learned to save everything. Years later, she would pen the bestseller Legacy of a Pack Rat.
"She saved everything, and when we went back to China with her we understood that because when you're on the backside of China, you may not find a rubber band," said Ruth, the Graham's third child and youngest daughter. "She carried it all with her because she knew she might need it at some point."