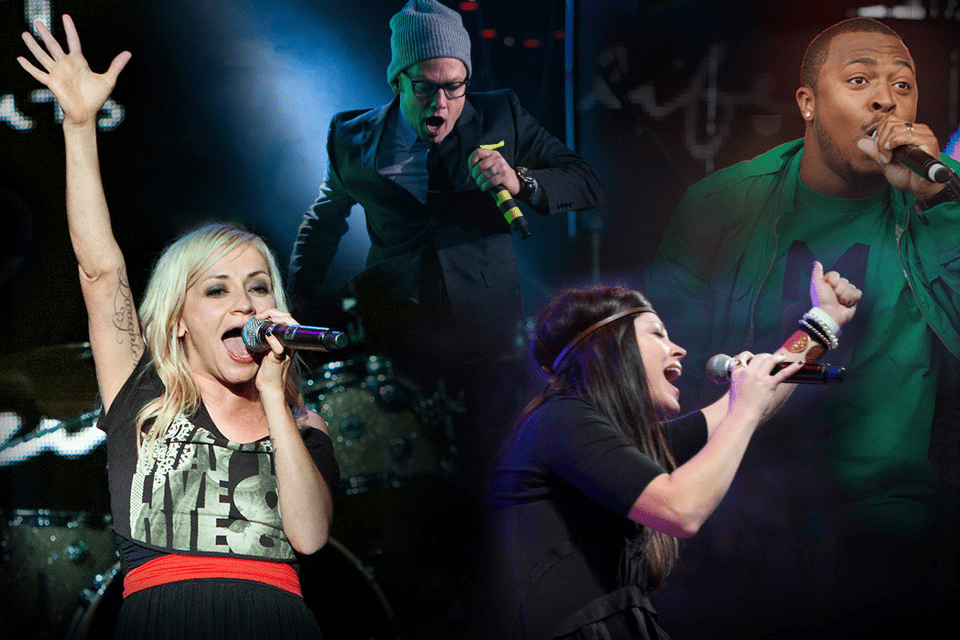 Tourism websites for Erie, Pennsylvania, invite visitors to "feel the lake effect."
This weekend, believers from nearly 300 churches in and around the waterfront city are praying their fellow residents will feel the hope effect as Rock the Lakes Erie brings the Gospel message to thousands, in person and streaming on the web.
Robert Tatum is directing the two-night event this weekend (Sept. 27-28) at Erie Insurance Arena. He's spent a lot of time in Pennsylvania's fourth largest city, which dots the far northwest corner of the state, about 130 miles north of Pittsburgh.
"Erie is a historic city that's full of people who love their city," Tatum said. "I appreciate how passionate people are about a revival in Erie, both spiritually and economically."
Longtime residents have watched industrial companies leave, taking jobs with them. They've seen the population decline. They've dealt with poverty and drug problems. But now they're watching Erie bounce back, rejecting the bleak, old moniker used by some locals, "The Mistake on the Lake."
"I love how the Christian community has refuted this label and has declared that Erie is a blessing from God," Tatum said.
This weekend's Rock the Lakes Erie is part of a movement of local churches to reach their community with the Gospel. Church leaders invited Franklin Graham to come present the message of Jesus Christ, offering hope and a fresh start to anyone who will accept Jesus and let Him take the lead in their lives.
Franklin Graham will be joined by a diverse group of music acts including TobyMac, Kari Jobe, FLAME, Nate Feuerstein, Michael W. Smith, RED, DJ Opdiggy, Tommy Coomes Band, Dennis Agajanian and Pittsburgh resident Lacey Sturm.
"There is something for everyone on both nights," Tatum said. "We will have everything from country to rock, including hip hop. The music has a Christian message and we are glad that our lineup can share the message in many different genres."
While Rock the Lakes organizers are thrilled about inviting friends and family to the big event, it's not the only outreach they've been focused on. Churches of many denominations and cultural backgrounds have been coming together for years to be a light in their city.
Before Billy Graham Evangelistic Association came to town, churches had been cooperating through efforts to feed the hungry, serve the poor and spruce up worn-down neighborhoods. Months of preparation for Rock the Lakes built on the unity already there, leading to record numbers of believers joining together to serve the people of Erie.
But the movement goes beyond social justice and acts of service. At its heart is a deep desire to introduce people to Christ.
On Sept. 5, Christians from all over the region began 21 days of prayer and fasting before Rock the Lakes. They're praying for God to bring people who are far from Him into the arena, where they'll encounter a love like no other.
"I can't wait for the invitation time and watching people say 'yes' to Jesus," Tatum said. "When people say 'yes' to Jesus, they say 'yes' to the opportunity to be more than they could have ever imagined—both now and in eternity."
Come to Rock the Lakes Erie. The event is free and open to all. Doors open Saturday at 4:30 p.m., and the program kicks off at 6. On Sunday, doors open at 3:30 p.m., and the event starts at 5.
Watch the Rock the Lakes live stream on BillyGraham.ca/live starting at 5:30 p.m. Saturday and 5 p.m. Sunday.
Give To Where Most Needed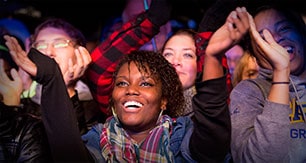 Help us fulfill our mission of proclaiming the Gospel of the Lord Jesus Christ to all we can by every effective means available to us and by equipping others to do the same.