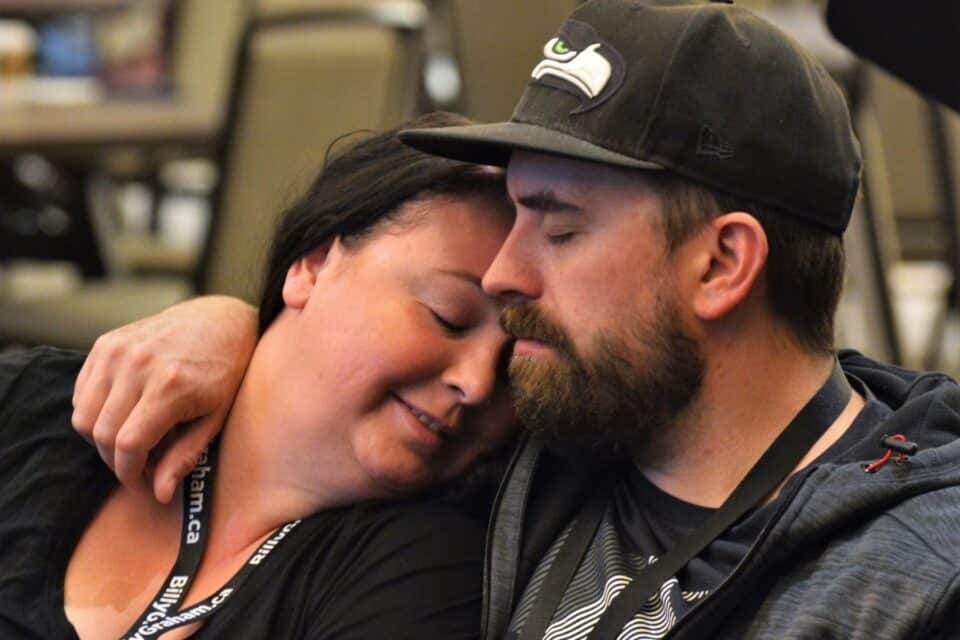 Attending a horrific teen suicide left a deep emotional scar on Manitoba police officer Bruce Ewanyshyn. When he came home, his wife immediately knew she had to intervene.
"Sheryl met me at the door and cleaned me spiritually through prayer," he told more than 80 people attending the Billy Graham Evangelistic Association's Canadian Law Enforcement Appreciation Retreat in the Alberta Rockies.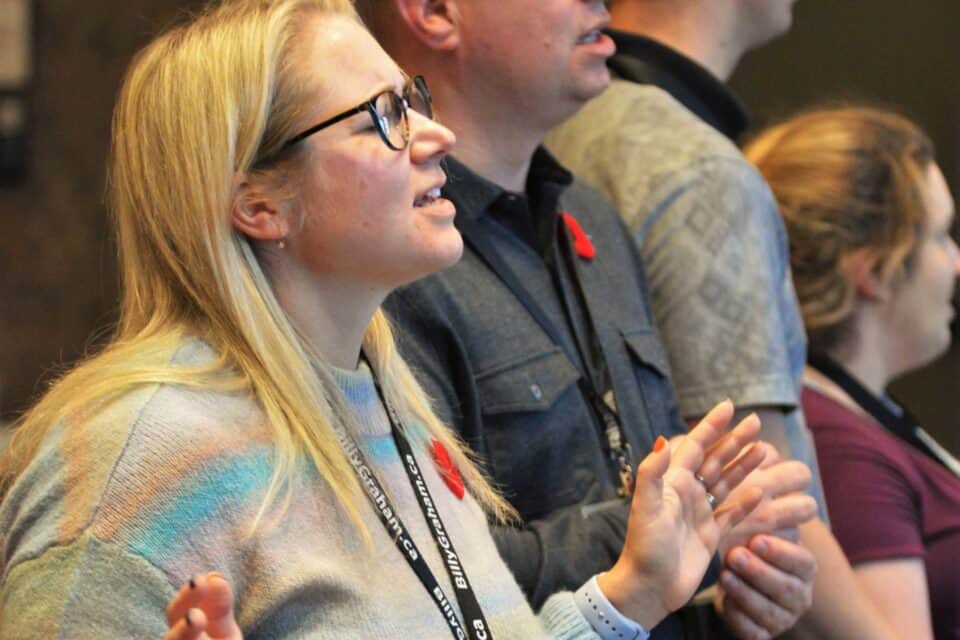 Saying he always felt better after her prayers, Bruce noted, "I used to carry things around and didn't understand (why I felt so bad). We have no idea what's going on spiritually. Prayer is the key."
Sheryl's vital role as Bruce's 'back-up' illustrated the theme of the 2022 annual gathering at Kananaskis Lodge: how officers and their spouses can and must serve as each other's back-up.
"I call this role an honor," said Sheryl, who texts prayers to Bruce if he's on a potentially violent call. "There is power in our tongues to speak life or death into every situation."
Later, during a lunch break at the day-long conference hosted by our Rapid Response Team chaplains, retreat attendee Lindsay MacDiarmid said, "I loved it when the spiritual cleansing was mentioned."
Lindsay, who was there with Kevin, her Edmonton Police Service husband, noted, "When your partner walks in the door, they might be desensitized [to the enemy's spiritual attack]. We have to recognize that and remember that it's not normal to see dead bodies or carry guns all day."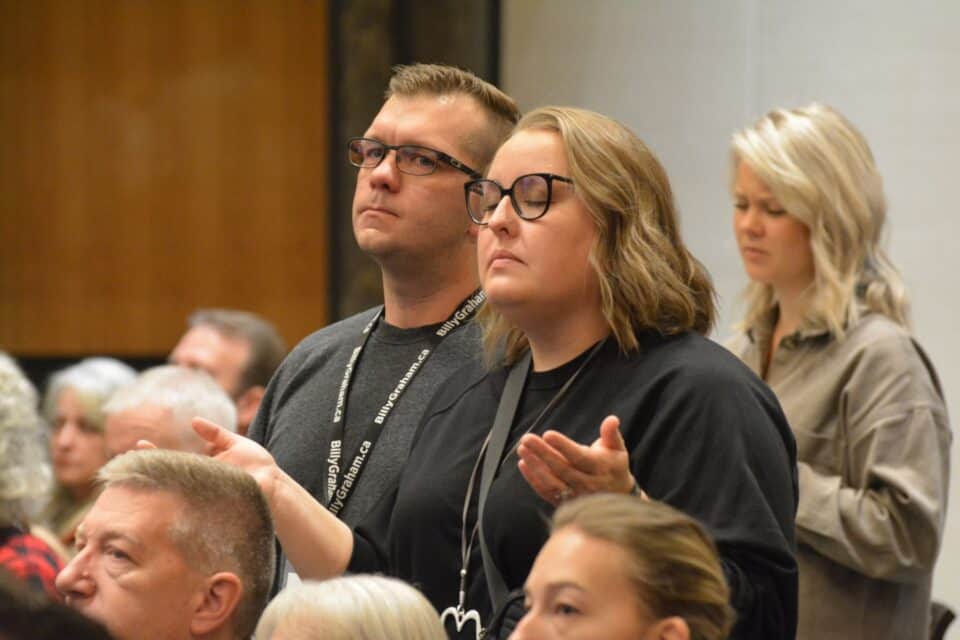 Bruce and Sheryl were among two couples who spoke about dealing with violence, tragedy, and stress that are frequent facts of life in the law enforcement world.
Crisis interventionist and chaplain Naomi Paget, the retreat's main speaker, pointed out that "stress is neither good nor bad; it's simply a reaction to circumstances."
She suggested several ways to decrease anxiety amongst law enforcement couples, including assuming a positive intent on behalf of your spouse and having adult-to-adult conversations.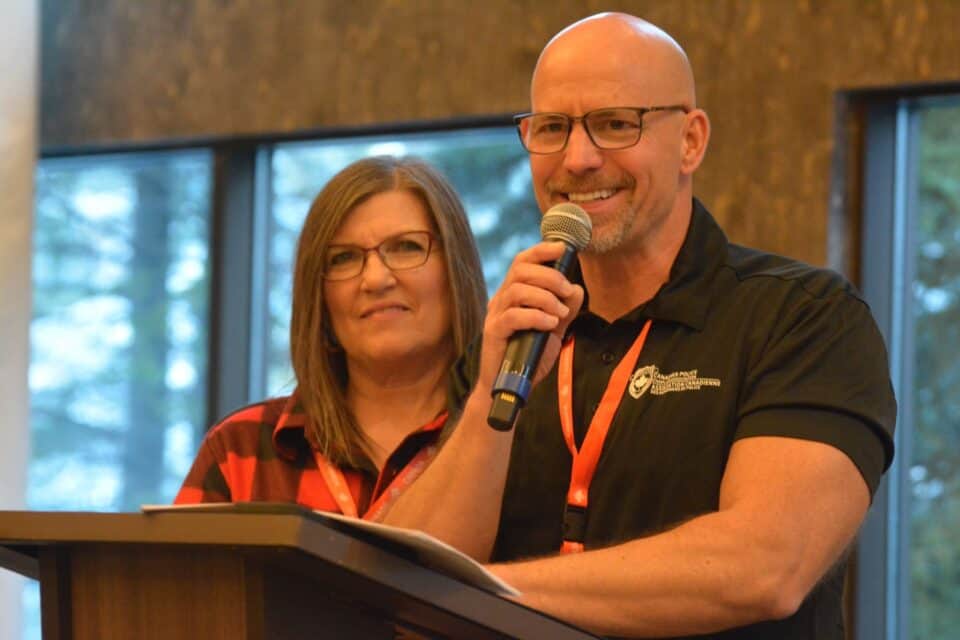 "It's not about being a child or an adult. It's about how you have these conversations. When we get emotional, the other person does too, and it can feel like people are being attacked. So just start with the facts."
As Naomi spoke about her own marital challenges, Bonnie Mikaluk felt a kinship.
>> View Photos: Alberta Canadian Law Enforcement Retreat
"Even after being married for 51 years, Naomi and her husband still had struggles," said Bonnie, who attended with Bill, her husband, and a peace officer in Alberta's Parkland County.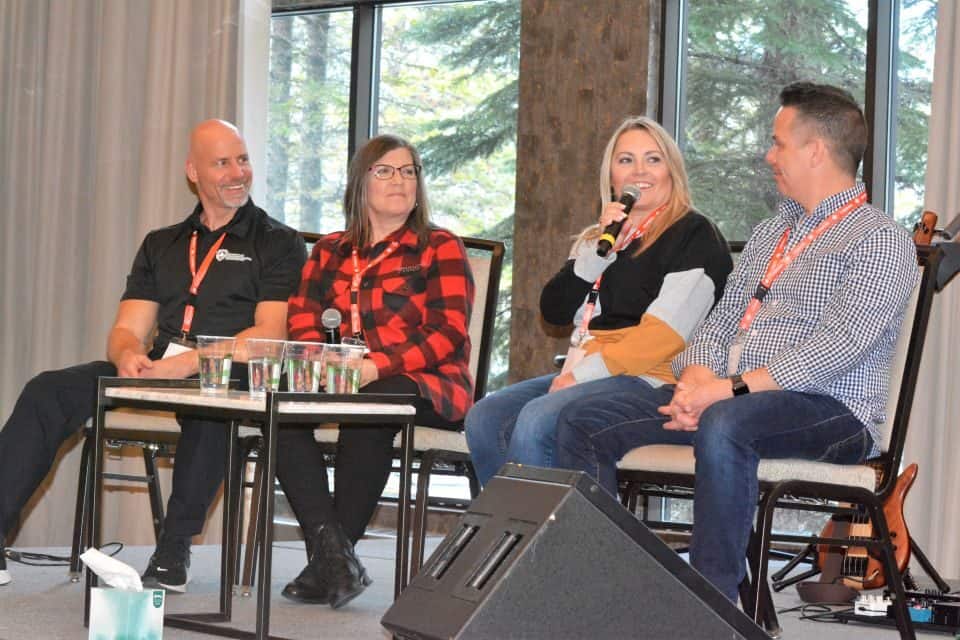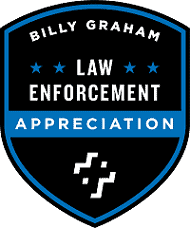 "No matter how solid your Christian beliefs or your spouse's beliefs, it's never going to be perfect, so you have to figure out how to deal with it."
The next Canadian Law Enforcement Appreciation Retreat is March 26-27 at Hockley Valley Resort in southern Ontario. Please forward the website (BillyGraham.ca/CLER) to anyone you know in Ontario who could benefit from attending.
Give To Rapid Response Team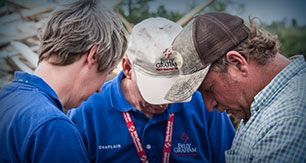 Your gift will provide for the training and deployment of our Rapid Response Team chaplains, who are deployed when natural or man made disasters strike in Canada and abroad. RRT chaplains serve and support hurting people affected by crisis, and share the message of hope found in Jesus.