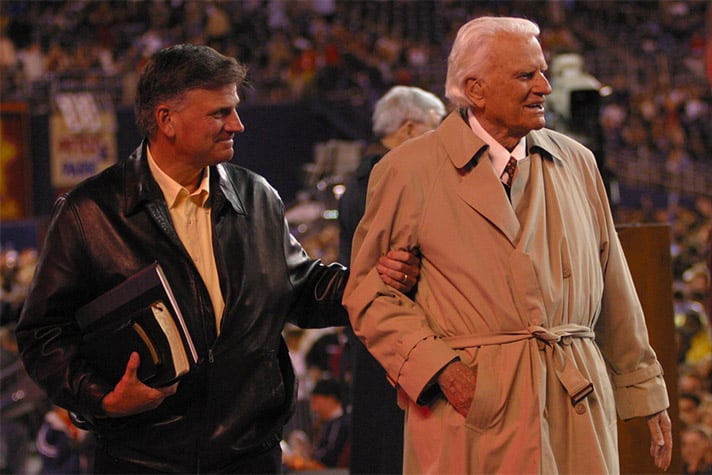 When Billy Graham is your father, there's a lot to write about.
Franklin Graham has spent 12 years chronicling a lifetime of personal memories, anecdotes and lessons learned from his father. The younger Graham will share these recollections with the world in his new book Through My Father's Eyes.
Mr. Graham passed away on Feb. 21 at his home in Montreat, North Carolina, at age 99.
Franklin Graham, president and CEO of the Billy Graham Evangelistic Association (BGEA), acknowledges that his father's wisdom came from truly knowing God.
"The lessons I have learned through my father's eyes have anchored me and made me realize that what he taught me was what he also learned through his Father's eyes from heaven," he said.
The fourth of Billy and Ruth Graham's five children, Franklin finished the tribute book shortly before his father's passing. In the afterword, he shares details about his last visit with his father, as well as personal memories of his father's funeral.
"My father's image will remain etched in my mind and his voice will ring in my ears," he wrote.
The cover features a portrait of Billy Graham by American artist John Howard Sanden. It's one of hundreds he's painted of distinguished personalities around the world, including the official White House portraits of former President George W. Bush and former first lady Laura Bush.
A highlight of the book is never-before-seen photos from the private collection of Franklin Graham and the BGEA. It will be released May 1, 2018.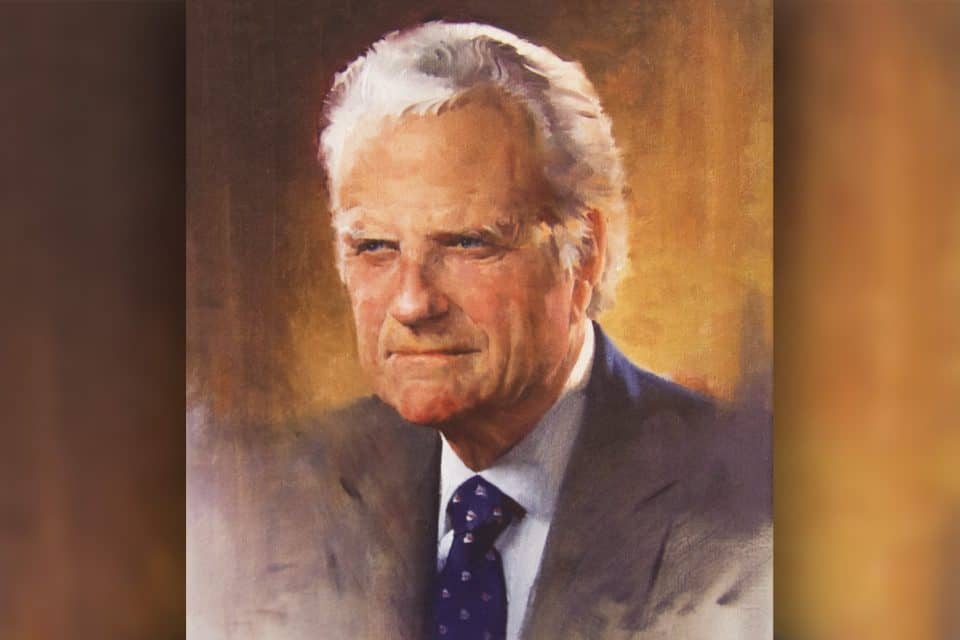 Through My Father's Eyes is published by W Publishing Group, an imprint of Thomas Nelson, Inc., a part of HarperCollins Christian Publishing.
Upon reaching his early 80s, Billy Graham handed over the mantle of proclaiming the Gospel through the BGEA to his son, Franklin, who has led the organization since 2000.
Franklin travels around the world, sharing the Gospel at Festivals (similar to his father's Crusades). He also serves as chairman and president of Samaritan's Purse, a Christian relief and evangelistic organization.
He has authored several books, including the best-selling autobiography Rebel with a Cause and All for Jesus.
Donna Lee Toney, who has been involved in the ministries of Samaritan's Purse and the BGEA since 1982, collaborated on Through My Father's Eyes. She also assisted with Billy Graham's New York Times best-seller Where I Am and the best-selling The Reason for My Hope: Salvation with Billy Graham.
Reflecting on the tribute to his father, Franklin Graham, wrote, "I believe this book will give readers a look into the heart of a father who has never disappointed his son."
Most importantly, he said, "This is just a glimpse of what all believers learn from the love of a heavenly Father.".
Give To