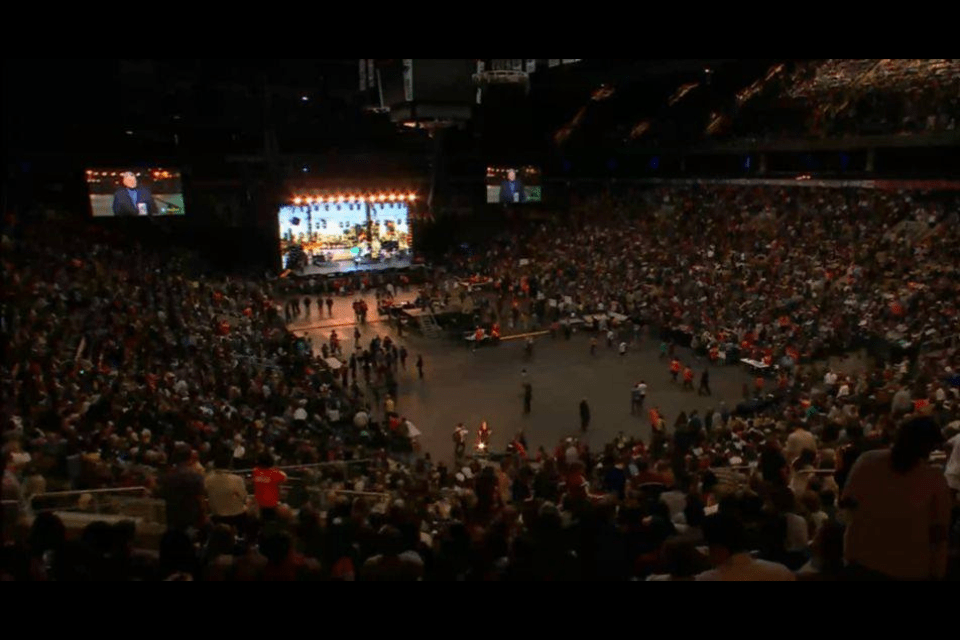 Toronto was forever changed by the Gospel. Click the video above to watch the impact of the Toronto Festival of Hope.
The Greater Toronto Festival of Hope at the Air Canada Centre Sept 12-14, 2014. Click the video above to watch the Saturday night event from the Festival, including performances from Lecrae, Lacey, Thousand Foot Krutch, Nate "NF" Feuerstein, and a message of hope from Franklin Graham.
For more information about the Festival, click here.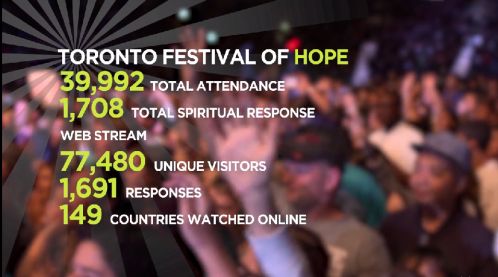 Give To Where Most Needed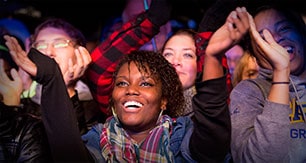 Your gift of any amount to "Where Most Needed" will help us fulfill our mission to share the Gospel with people around the world.