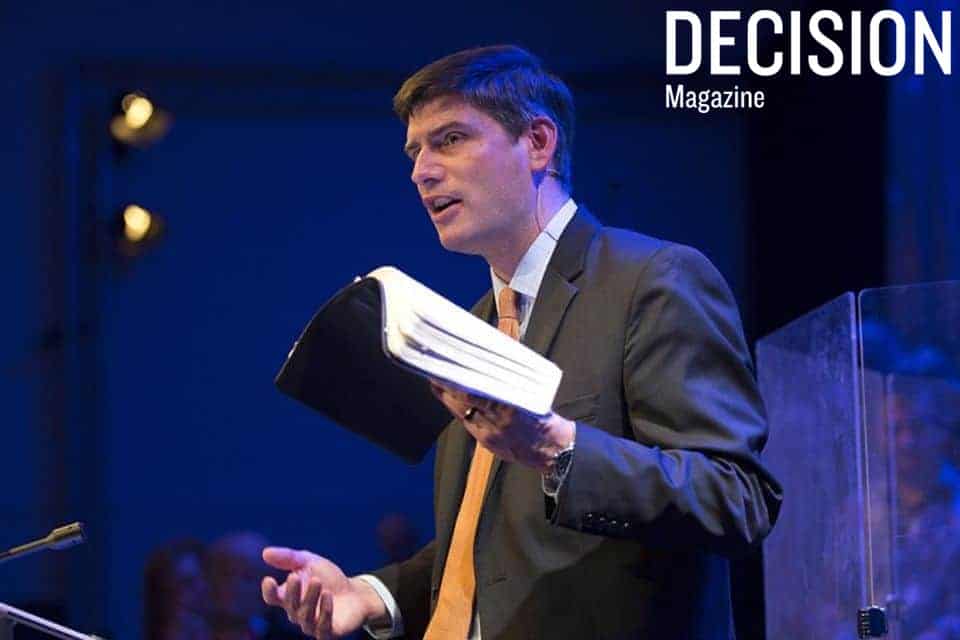 Subscribe to Decision
Get your own subscription, or renewal, or bless someone by giving Decision Magazine as a gift.
SUBSCRIBE NOW
Celebrations of Hope are happening at two Canadian sites almost 3,000 kilometers apart from each other this fall, in radically different environments. But local organizers say both communities have similar problems, and both need to hear the Gospel in a fresh, new way.
"My people are hungry for something, even though they don't see it," says Barb Tartak, a resident of the tiny Nunavut community of Rankin Inlet, where Will Graham will preach the Gospel on Oct. 26-27.
Will's preaching—and Christian music from artists such as Juno Award-winning Nunavut singer Susan Aglukark—will be the culmination of months of local prayer and training events organized by the Billy Graham Evangelistic Association in partnership with local Christians and churches.
"People are looking for something to build their hopes upon," echoes Major Lorne Pritchett in faraway Newfoundland and Labrador. Lorne
is leader of the local team helping to organize the Avalon Celebration of Hope in the St. John's region.
The Celebration's nine-month journey in the Avalon Peninsula will culminate on Nov. 2-4 at St. John's Mile One Centre with three days of Gospel presentations from Will, plus Christian music, personal testimonies, and children's activities.
Many Challenges in Rankin Inlet
Rankin Inlet Celebration of Hope
DATES: Oct. 26-27
PLACE: Maani Ulujuk Ilinniarvik High School, Rankin Inlet, Nunavut
FEATURING: Inuit singer Susan Aglukark, rock band The Color, illusionist Jim Munroe, and messages of hope from Will Graham.
Canada's Arctic is plagued by alarmingly high suicide rates, broken families, unemployment, a sky-high cost of living, and the emotional and spiritual toll from residential schools that deeply hurt many of the region's Inuit people.
As a result, Barb says, "People here need to hear the Gospel and see that there are people who care about them. God is the God of restoration,
and that's what we need in our churches and our community."
Barb's parents were pastors, and she dedicated her life to Jesus Christ at age 11. "My parents were thrilled," she recalls. "And Jesus just hasn't let me go since then. There are times when I drift away, but He always brings me back."
Barb was among almost 40 Rankin Inlet residents who participated in the Christian Life & Witness Course, the Celebration's all-ages evangelism and discipleship training event.
"The classes were short and sweet—two hours for two nights," she says gratefully. "I learned a lot and I want to learn more."
BGEA usually holds evangelism and discipleship training for students as well, but because there are so few youths in Rankin Inlet's four churches, it instead organized an outreach event in the community hall with a Christian rapper and a Gospel presentation. Seventy-five young people attended, and 13 dedicated or rededicated their lives to Christ.
Barb and her husband have five children. None are following Christ, but she is praying the three who live nearby will attend the Celebration.
"I'm planning on inviting them," she says hopefully.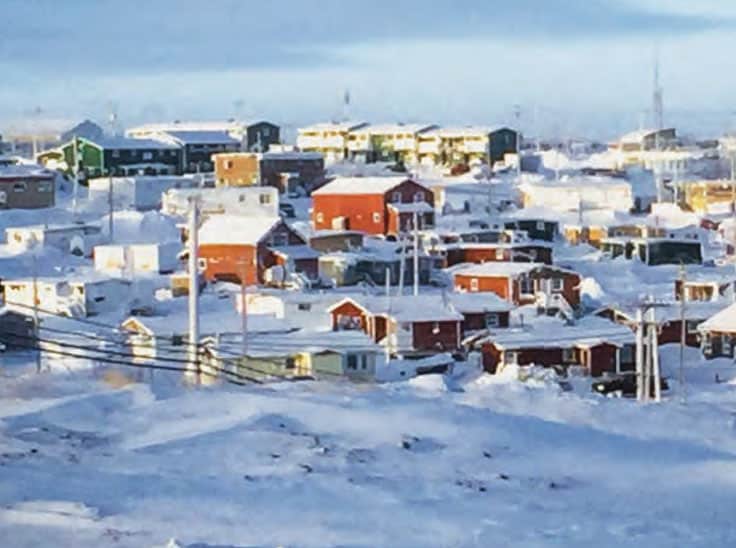 Churches excited in Avalon
DATES: Nov. 2-4
PLACE: Mile One Centre, St. John's, Newfoundland
NOV.2: KidzFest, featuring Angie Rogers, The Greatest Journey live production, and a message of hope from Will Graham.
NOV 3: Rock bands The Color and For King and Country, plus a message of hope from Will Graham.
NOV. 4: Canadian country star George Canyon, pop singer Jason Crabbe, and a message of hope from Will Graham.
LIVESTREAMING: Watch the Avalon Celebration on Nov. 3 (starting at 7 p.m. Newfoundland time) and Nov. 4 (starting at 6 p.m. Newfoundland time) at BillyGraham.ca.
Fresh off attending a Holy Spirit-infused Celebration prayer meeting in St. John's with 150 people, Lorne Pritchett says the gathering "confirmed the fact we're doing the right things at the right time at the right place with the right attitude. And I think we'll have the right outcome."
So far, 67 churches from all denominations throughout the Avalon Peninsula are participating in the Celebration journey, which began last March with a public launch event.
"Before the Celebration began, it would have been easy to stay in our denominational silos," says Lorne, senior pastor of Conception Bay South Salvation Army Church. "But since we've come out to engage in this ministry, we've found out we have a lot in common that binds us together, and that's encouraging."
With drug use, alcoholism, broken families, and economic instability, Lorne says Newfoundland's Avalon region is experiencing the same issues that are hurting the rest of Canada, including Rankin Inlet. The problem, he says, is that "we're treating the symptoms but we're not treating the cause."
"We desperately want a no-nonsense Gospel event to occur here," Lorne says, "and the Billy Graham Association has pretty much marched in and laid that opportunity at our feet. Will Graham understands our need for a simple declaration of the Good News, and I think there will be an immense response."
Almost 650 people attended the Avalon Celebration's all-ages Christian Life & Witness Course discipleship and evangelism training events earlier this year. More than 180 dedicated or rededicated their lives to Christ, "the Alpha and the Omega, the first and the last, the beginning and the end" (Revelation 22:13, ESV).
Local leaders praise God for each of these 650 adults, and for the 233 students at the youth-focused discipleship and evangelism training event called FM419. Fifteen responded by making faith commitments.
Lorne has a lot of connections in Newfoundland, and he's already inviting many people, among them community and political leaders, to attend one of the Celebration's three nights of outreach.
"I want to look back at this ministry and say: 'That was a turning point, a moment God came and recalibrated the church to its mission,'" he says.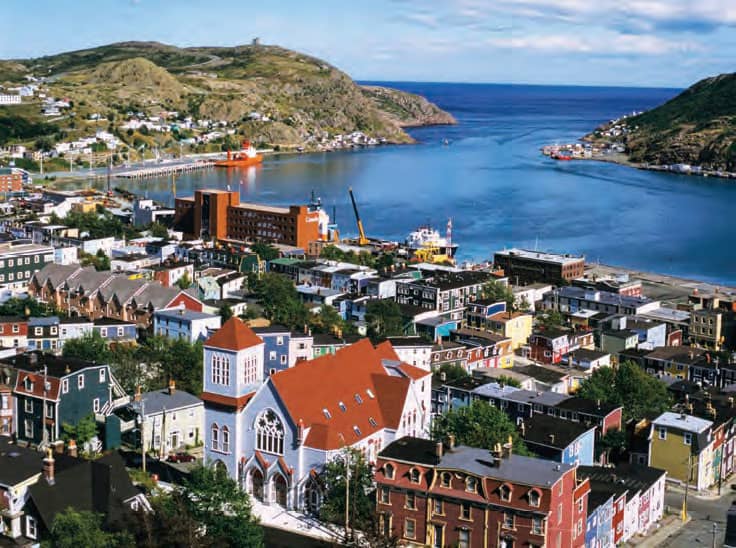 >> Read more from Decision Magazine
Give To Celebration with Will Graham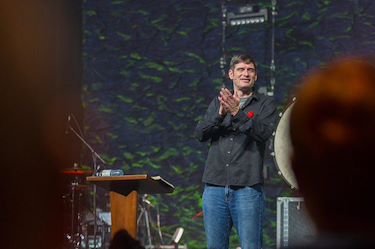 A Celebration with Will Graham is about proclaiming the Gospel of hope in Jesus Christ and equipping others to do the same. Your gift will enable us to partner with churches and believers in Canadian cities so that together we can proclaim the Gospel.