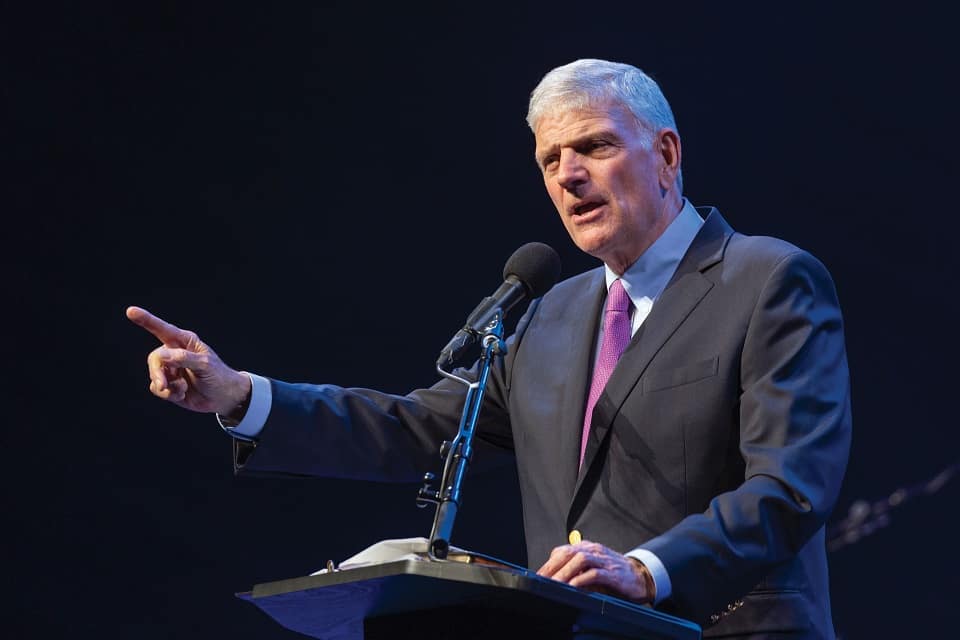 I'm grateful for friends like you who share our passion to "go into all the world and proclaim the gospel " (Mark 16:15, ESV)—and I'm eager to see what God will do in this busy year of ministry. This month, I'll preach in Mexico City, one of the world's most populous cities. After that, we'll travel to Vietnam to host a Festival in Ho Chi Minh City. Christians are vastly outnumbered in this city dominated by atheism and Buddhism. Please ask God to bring many people in both cities to "salvation through sanctification by the Spirit and faith in the truth" (2 Thessalonians 2:13, NASB).
Will you also pray for our nation? Our religious liberty is more threatened than ever, and Christians must stand boldly for God's truth. I'm deeply troubled by the recent passing and signing into law of the so-called Respect for Marriage Act. Claiming to offer protections for religious liberty, the act could actually open the door for more lawsuits against Christian businesses and individuals who fail to obey our culture's new definition of this sacred institution. As believers, we know that God's Word alone determines what marriage is.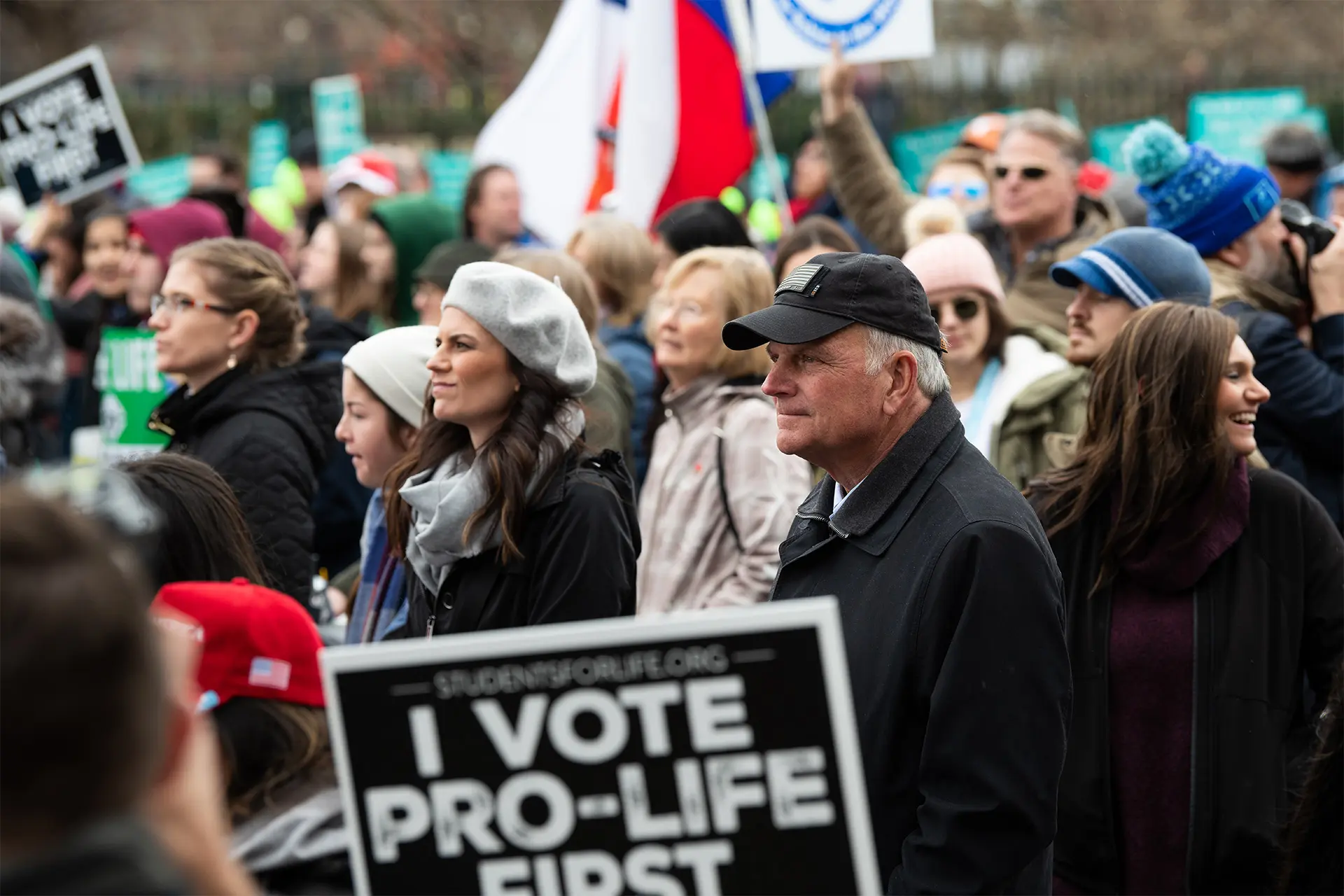 I've been asked to offer the closing prayer at the March for Life in Washington, D.C., in a few weeks. We praise God that Roe v. Wade was overturned six months ago. Even though it has been an unprecedented year in the fight for life, the battle to protect the unborn in our nation is far from over. Abortion by pill and new state laws protecting abortion have made it more critical than ever for believers to stand up for God's truth. Please pray for protection for these precious lives and ask the Lord to strengthen His people in this important struggle.
BILLY GRAHAM LIBRARY
The Billy Graham Library reopened in November just in time for Christmas at the Library. Although the displays and exhibits in The Journey of Faith were updated, the underlying message and mission stayed the same—"to testify to the gospel of the grace of God" (Acts 20:24, ESV).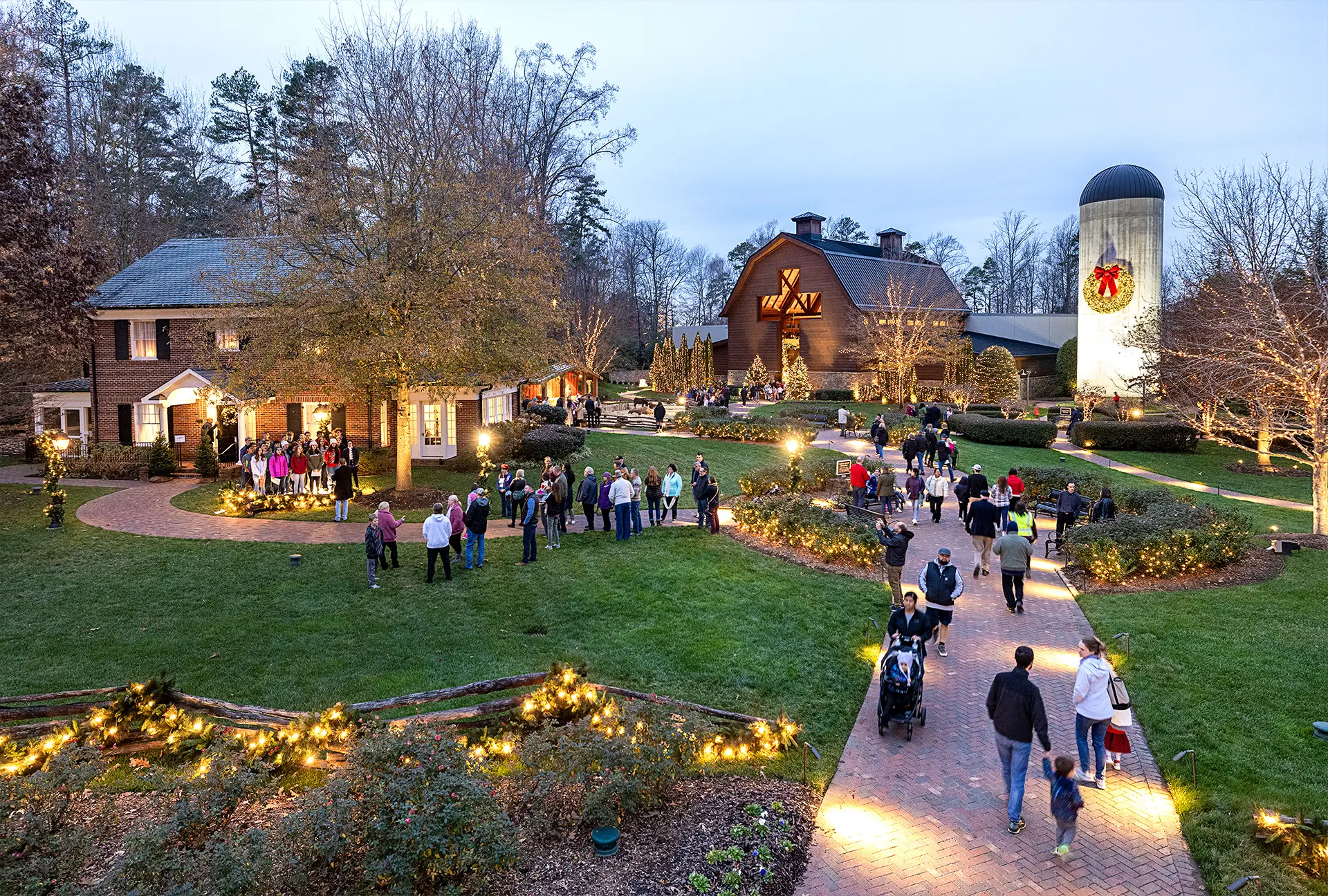 We welcomed over 30,000 visitors during Christmas at the Library—including Oksana* from Russia. The 48-year-old was brought by her friend, who is a believer. Oksana didn't know the Lord, but she listened carefully all along The Journey of Faith tour. After she left the final theater, she talked to one of our Library prayer volunteers and said she wanted to know more about this Person Jesus Christ. The volunteer explained more about the Good News using our "Steps to Peace With God" booklet, and she immediately responded by praying a heartfelt prayer of repentance and faith.
We praise God for drawing so many people to Christmas at the Library this year—and for these lives changed forever by His grace. Will you pray for Oksana and all those who made decisions for Jesus Christ at the Library?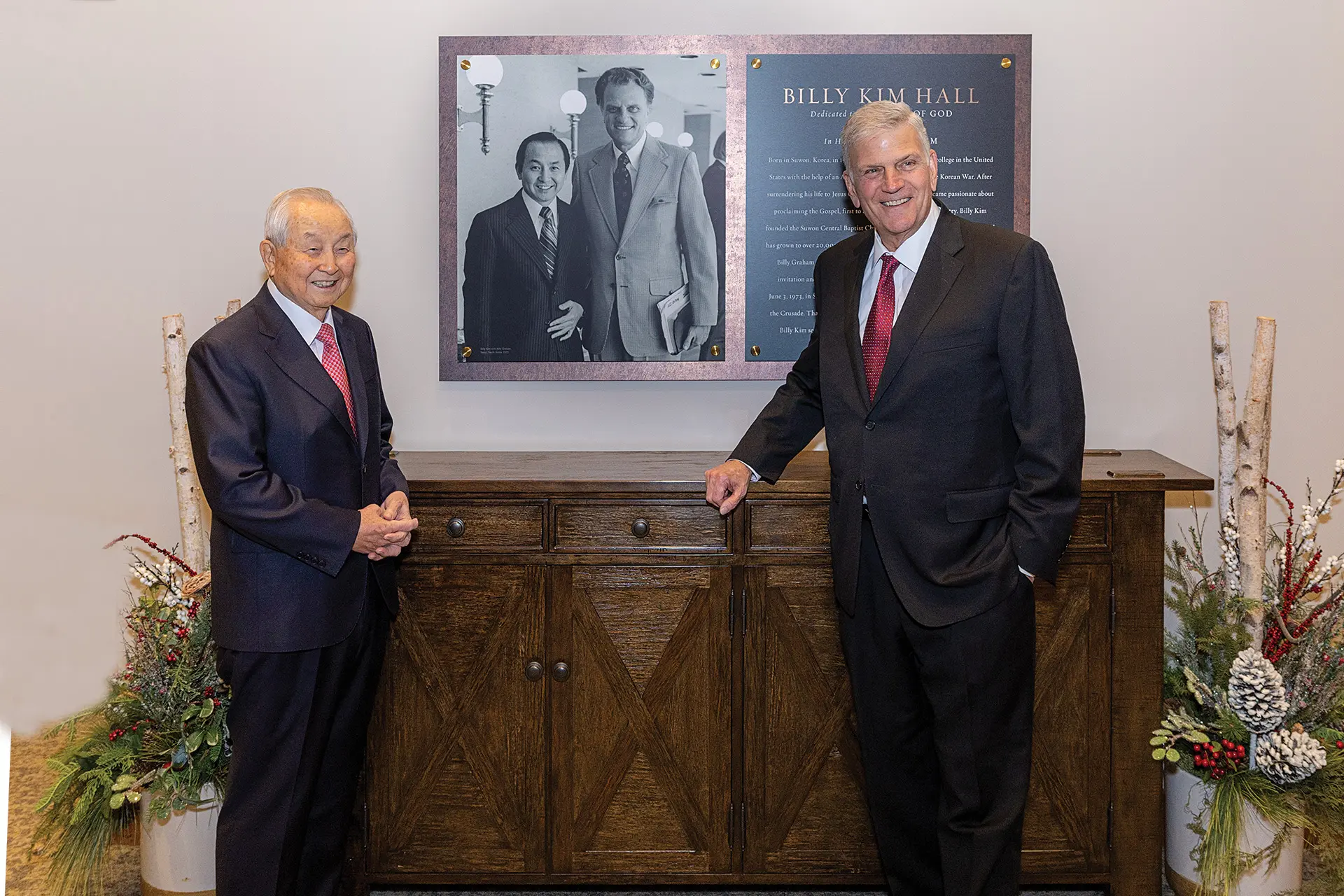 On Dec. 13, we were honored to welcome the 48th Vice President Mike Pence and Dr. Billy Kim for back-to-back events. Known as the "Billy Graham of Asia," Dr. Kim interpreted for my father during his largest Crusade ever, held in Seoul, South Korea. In recognition of his outstanding work for the Gospel, we dedicated Billy Kim Hall, an expansion of the Library that will host evangelistic training sessions and special events. Former Vice President Pence took part in the dedication ceremony, then hosted a two-hour book signing that welcomed more than 430 people. It was a privilege to spend time with both of these men of God.
SHARING THE PEACE OF JESUS CHRIST
When a gunman shot and killed six people in a Walmart in Chesapeake, Virginia, in November, our Billy Graham Rapid Response Team chaplains deployed to minister in the grieving community. Two chaplains met Jeff,* a store employee who watched the horror unfold. He was extremely upset and hadn't slept since the shooting. One of our chaplains told Jeff how much he hoped he could find peace. When he responded that he wanted the same, our chaplain saw an open door to share the Gospel.
Jeff listened closely as he told him about "the peace of God, which surpasses all understanding" (Philippians 4:7, ESV) and how he could have that in Jesus Christ. His posture changed and his face softened as the Holy Spirit worked in his heart. When our chaplain asked him if he wanted to accept the free gift of salvation, he prayed to receive Christ as Lord and Savior. Before their conversation ended, the chaplain helped Jeff find a local Bible-believing congregation in his area using our online church finder tool. By the time they parted ways, Jeff's entire demeanor had changed as he embraced the Lord's promise that "in the world you will have tribulation. But take heart; I have overcome the world" (John 16:33, ESV).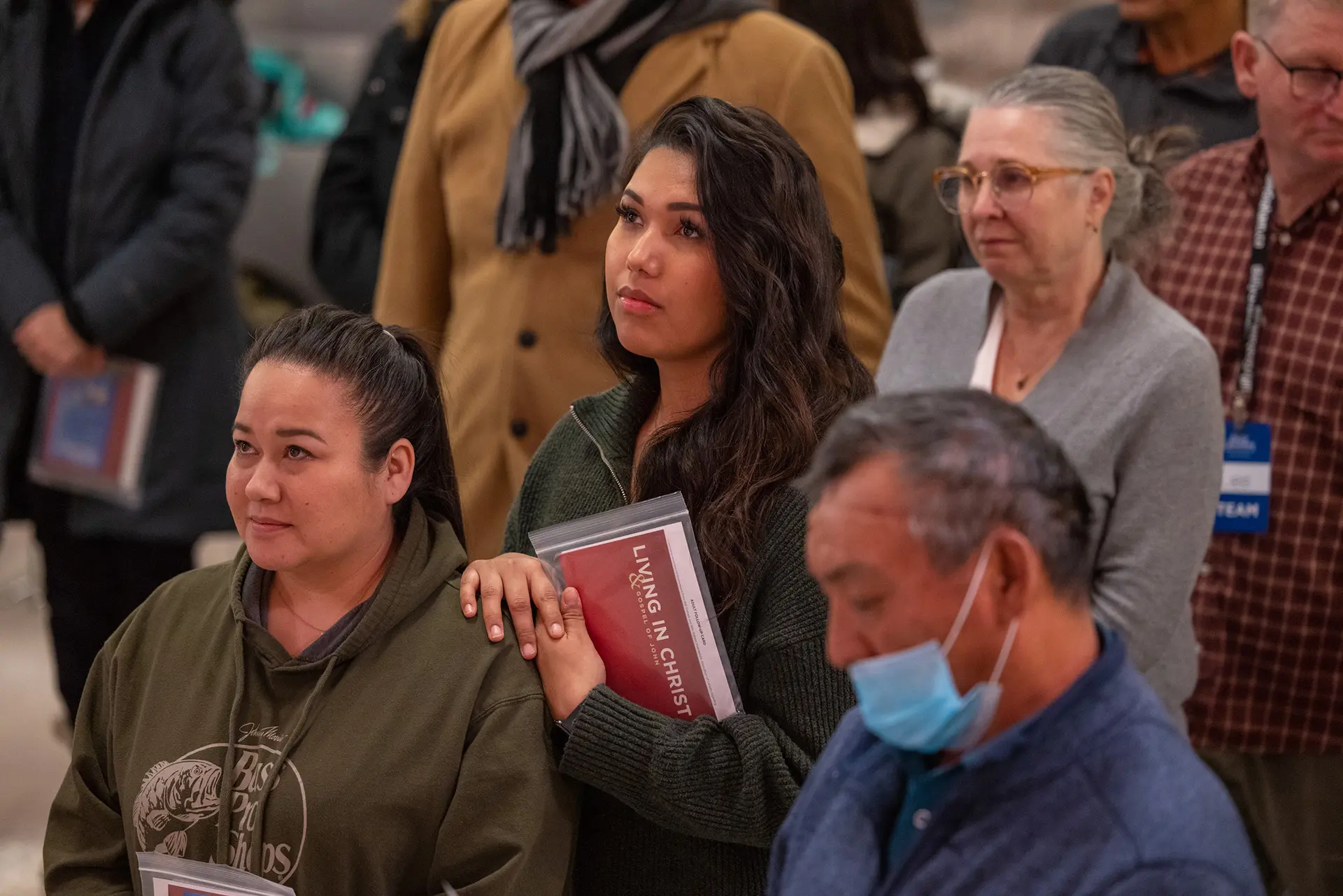 TO THE ENDS OF THE EARTH
In November and December, my son Will traveled to three remote communities in northern Canada to share the Gospel with this area's largely indigenous population. In towns and villages struck by poverty, suffering, and spiritual darkness, hundreds heard the Gospel, and scores made life-changing decisions for the Light of the World, Jesus Christ. Will you join me in praying for each new, and renewed, believer—and for the churches that are now growing there? Please also pray for Will as he preaches around the world this year, including in the U.S., Brazil, and Moldova.
We have a busy schedule ahead of us in the next couple of months, and I'm reminded that this work is only possible because of the prayerful support of friends like you. Thank you for your heart for the Gospel.
May God richly bless you,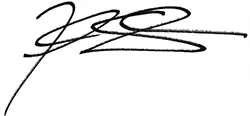 Franklin Graham | President
---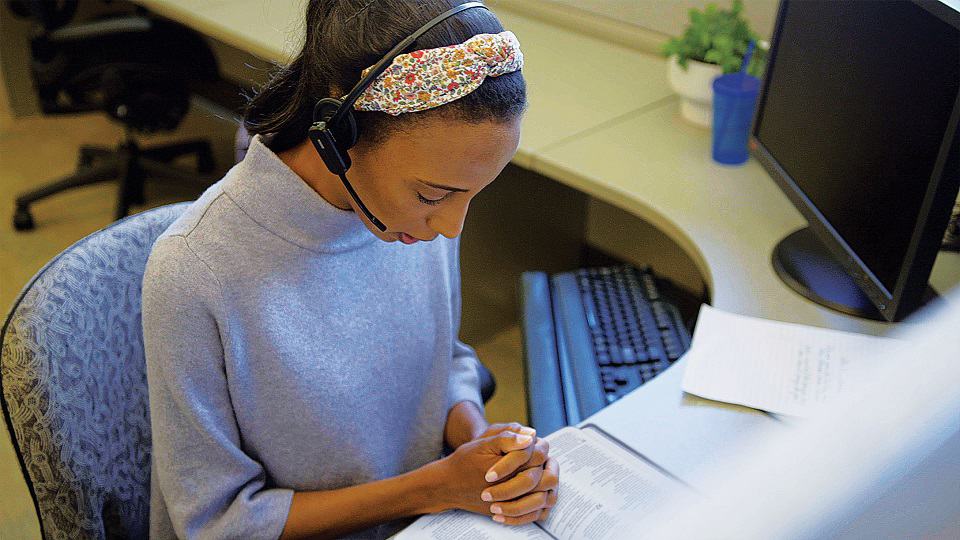 From Religion to Faith in Christ
God is using the Billy Graham prayer line to transform lives.
Doug from Alberta called our prayer line because his heart was moved by the suffering people of Ukraine. But by the time the call ended, Doug had transferred his belief in religion to trusting Christ for his salvation.
Doug prayed for Ukraine with one of our trained volunteers and then they spoke extensively on spiritual matters. The Holy Spirit led our team member to explain how trusting in Jesus is dramatically different than following a set of rules or rituals.
We praise the Lord that Doug understood his eternal destiny was on the line, and "there is salvation in no one else, for there is no other name under heaven given among men by which we must be saved" (Acts 4:12, ESV).
The call ended with one more prayer: Doug praying to accept Christ as his Savior and Lord!
Doug's call to our prayer line is among hundreds made each year by Canadians. Thanks to financial partners like you, our team is equipped to gently, compassionately respond to each one with "the truth of the gospel" (Galatians 2:14, ESV).
Another prayer line caller, Tina from Ontario, thought she was walking with God—until a team member explained who Jesus is, why He came to this earth, and why we pray. "She understood it more clearly now," our team member reported. "Then I asked her if she would like to surrender her life to Christ and pray with me. She said yes!"
If you or anyone you know needs prayer, please call the Billy Graham prayer line, 1-888-388-2683, any time of day or night. Team members are always available. For more information on our prayer ministry and how you can get involved, we invite you to visit BillyGraham.ca/prayer.
*Names changed to protect privacy
Give To Where Most Needed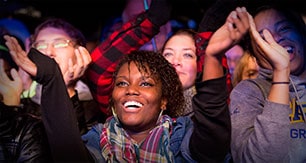 Help us fulfill our mission of proclaiming the Gospel of the Lord Jesus Christ to all we can by every effective means available to us and by equipping others to do the same.