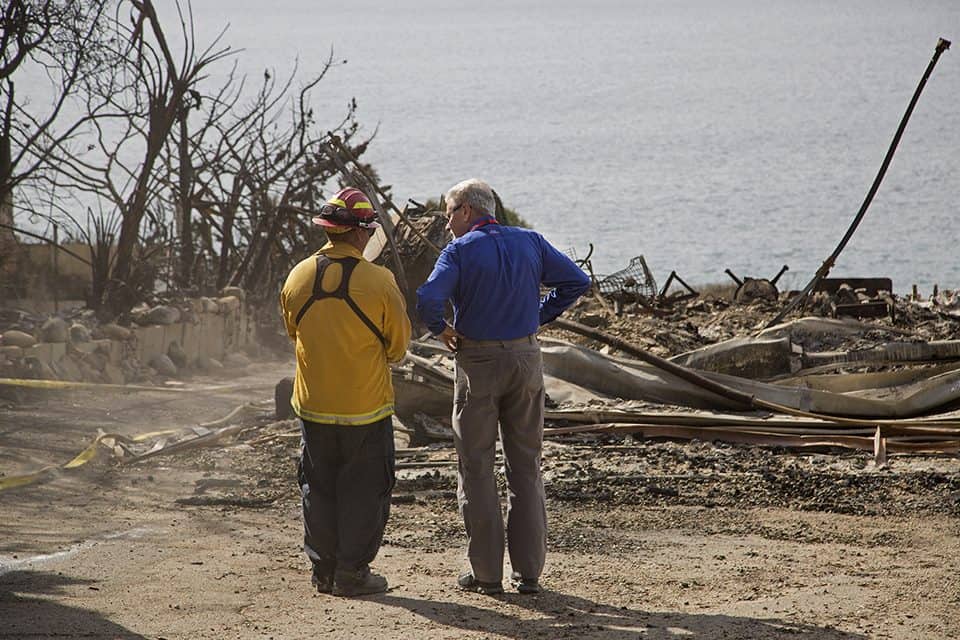 Please join us in prayer for families grieving the loss of loved ones and the thousands who have been displaced by the fires.
A team of U.S.-based Billy Graham Rapid Response Team chaplains—mostly made up of California residents—is deployed to the Camp Fire near Sacramento.
The horrific wildfire has killed more than 40 people, and local officials are warning that the death toll could grow significantly as more remains are discovered.
Josh Holland, assistant director of the Billy Graham Rapid Response Team.  noted the Camp Fire is "now officially the most destructive fire in California's state history. Our chaplains are serving alongside the local church to bring hope during this devastating time."
"In the world you will have tribulation. But take heart; I have overcome the world."
—John 16:33
Those who narrowly escaped experienced sheer terror and unimaginable fear. Some prayed as they tried to get away in their cars or on foot. One couple slid down a canyon to escape. An elderly couple ran out of gas before their son rescued them from the wall of flames.
"I thought, this must be what hell's going to be," 87-year-old Beverly Fillmore told the Mercury News. She and her 91-year-old husband thought they were going to die in the fire.
With so many people experiencing loss, trauma and fear, the Rapid Response chaplains are leaning on God minute by minute as they seek to comfort the suffering.
"The chaplains are there to try to help people get through just the next hour of their life," said Al New, the Rapid Response Team's manager of emergency response and logistics.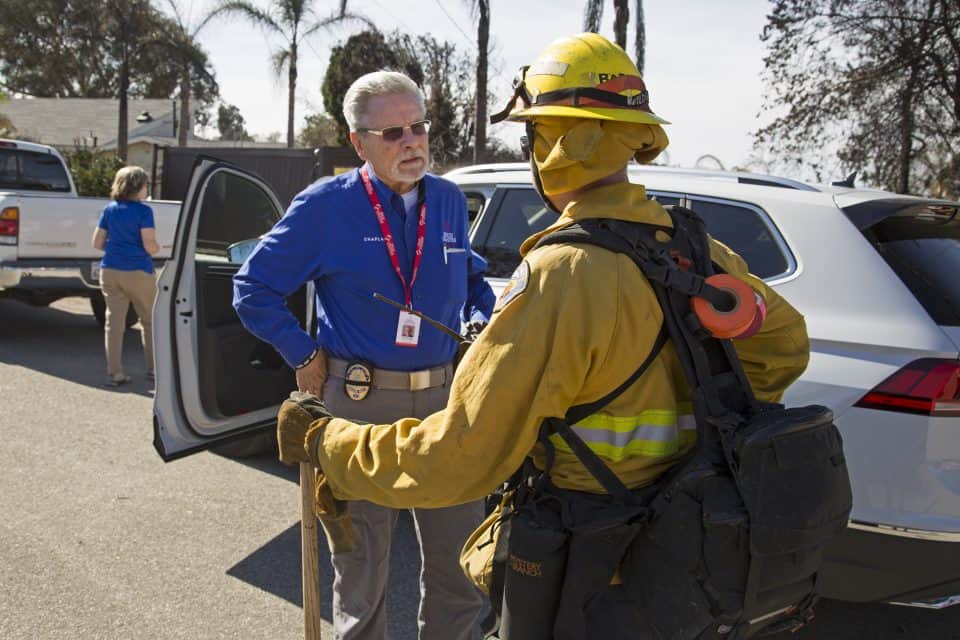 "We are definitely praying for the first responders, the firefighters, and that some way, somehow, the weather would change and we'd get a lot of rain," said New, who is a retired firefighter.
"And we're praying for the residents of those areas who are facing the fear of the unknown, the fear of the loss of friends and family and homes. It's a very strenuous time, emotionally."
An estimated 7,600 single-family homes have been destroyed, according to news reports.
As one chaplain team serves in the nearly-obliterated city of Paradise, in Northern California, another group is deployed to the Woolsey Fire near Los Angeles, where tens of thousands of acres and many homes have burned. Some neighborhoods have been reopened, allowing residents in to see if their home survived.
Chaplains are also ministering in the community of Thousand Oaks, California, where a gunman took 12 people's lives and then his own on Nov. 7.
With multiple tragedies in a short span of time and all in the same state, chaplains are asking for continued prayers as they seek to bring the kind of peace and hope only Christ can offer in times like this.
Do you know what it's like to have peace in the midst of tragedy?
Give To Where Most Needed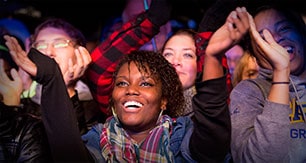 Help us fulfill our mission of proclaiming the Gospel of the Lord Jesus Christ to all we can by every effective means available to us and by equipping others to do the same.