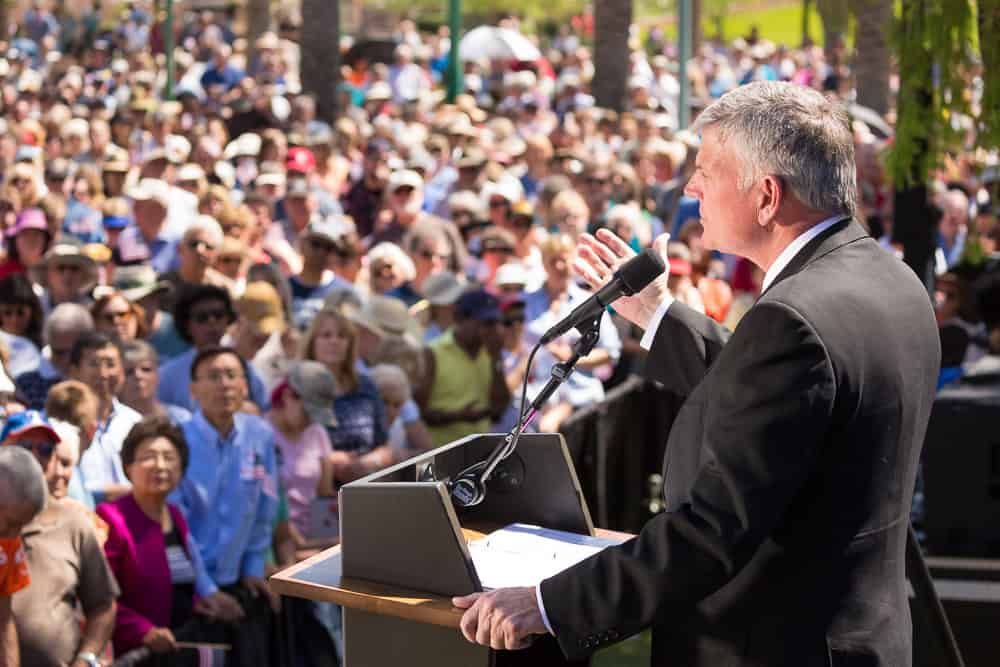 Since Billy Graham's passing on Feb. 21, the world has both grieved the loss of a humble preacher and celebrated the life of a faithful servant of God. Founded by Billy Graham in 1950, the Billy Graham Evangelistic Association (BGEA) is advancing the Gospel of Christ worldwide through its various ministries.
Upon reaching his early 80's, Billy Graham handed over the mantle of proclaiming the Gospel through BGEA to his son, Franklin Graham, who has led the organization since 2000. Mr. Graham continued to be active in the ministry through occasional BGEA Crusades, videos and in prayer.
>> Read how Billy Graham's grandson, Will Graham, is preparing to share the Gospel in Canada this fall.
For nearly two decades, Franklin Graham has upheld the ministry's tradition of sharing the Good News of Jesus Christ at Festivals (similar to Billy Graham Crusades) around the world. His first Festival following his father's passing will be in Lisbon, Portugal, in early April. He also formed the Billy Graham Rapid Response Team in 2002, and has provided guidance and leadership over the organization's numerous ministries—headquartered in Mr. Graham's hometown of Charlotte, North Carolina.
Here's a look at BGEA's ministries and how they are reaching people with the Good News of Christ.
Rapid Response Team
The Billy Graham Rapid Response Team (RRT) was started after 9/11 by Franklin Graham, who realized the need to provide emotional and spiritual care in the midst of crisis.
Upon invitation by local authorities, crisis-trained chaplains deploy to natural and man-made disasters. BGEA currently has chaplains in Canada, the United States, Australia, and the United Kingdom.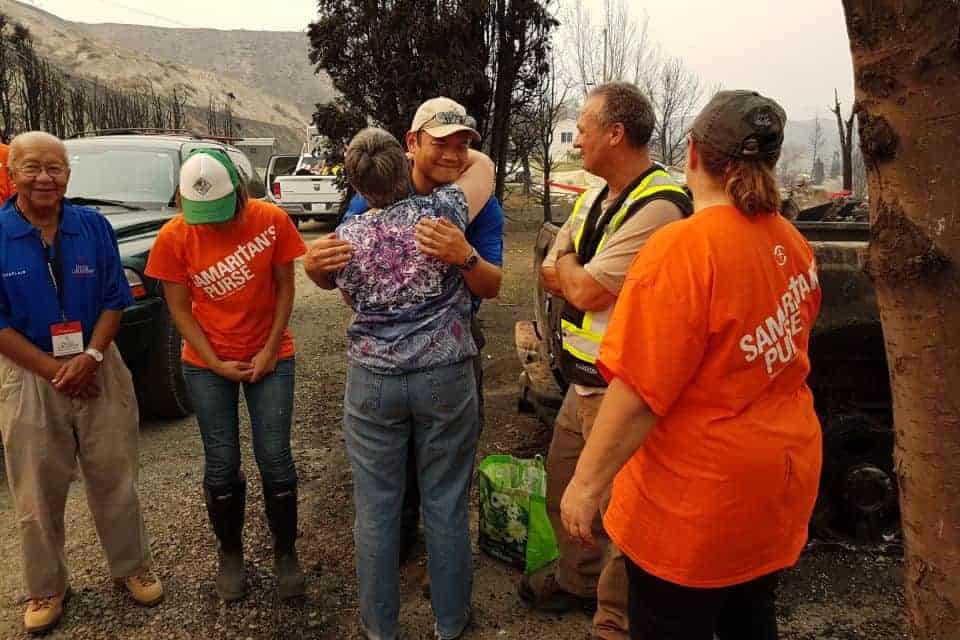 Festivals and Celebrations
Continuing the association's mission to proclaim the Gospel of Jesus Christ throughout the world, and following Billy Graham's example, BGEA holds Festivals and Celebrations around the globe.
Franklin Graham, along with his son Will Graham and associate BGEA evangelists, share the Gospel of Jesus Christ in small towns and large cities across the globe. In 2018, the ministry has evangelistic Crusades planned for 39 cities in the U.S., Canada, Mexico, India, Portugal, Thailand, Australia and the U.K.
Will Graham is looking forward to coming to Canada this fall. He will be preaching at two Celebrations of Hope, one in Rankin Inlet, Nunavut on Oct. 26-27 and one in St. John's, Newfoundland on Nov. 2-4.
Internet Evangelism
Search for Jesus, BGEA's 24/7 internet evangelism ministry, has recorded more than 11 million indicated decisions for Christ since going live in 2011. The English website, PeaceWithGod.net, has already recorded tens of thousands of salvation decisions indicated by people in Middle Eastern countries like Iraq, Syria and Egypt. There are also Gospel-centered websites for the U.K., along with sites in Spanish, Portuguese, and Arabic. In 2018, the ministry plans to expand to include even more languages.
BGEA also uses digital media to share the hope of Christ with the world.
The Billy Graham Library
This "ongoing Crusade" is designed to reflect Billy Graham's journey from a humble farm boy to an international ambassador of God's love. Located in Charlotte, North Carolina, the Billy Graham Library offers the opportunity for visitors to experience the Gospel through the evangelist's story. In addition to The Journey of Faith, visitors can tour the evangelist's homeplace and walk through the Prayer Garden where he and his wife, Ruth, are buried.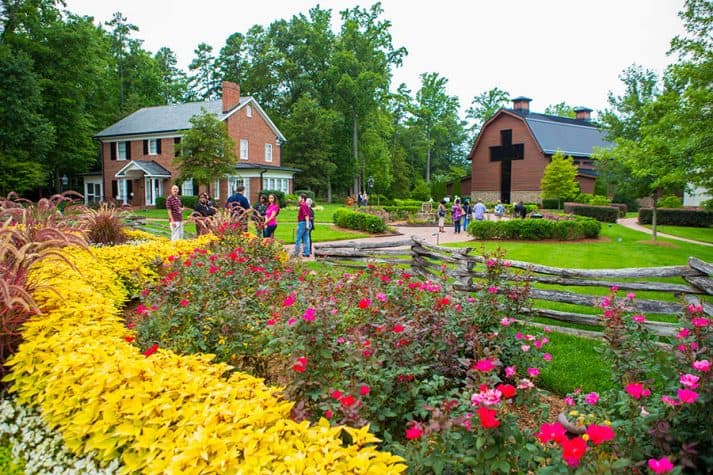 The Billy Graham Training Center at The Cove
The Billy Graham Training Center at The Cove in Asheville, North Carolina, is a Christian conference center designed to encourage, refresh and empower believers who want to grow and deepen their faith. Seminars, Bible studies, senior hymn sings and concerts are regularly held there, or you can take advantage of personal spiritual retreat opportunities. Check out upcoming events.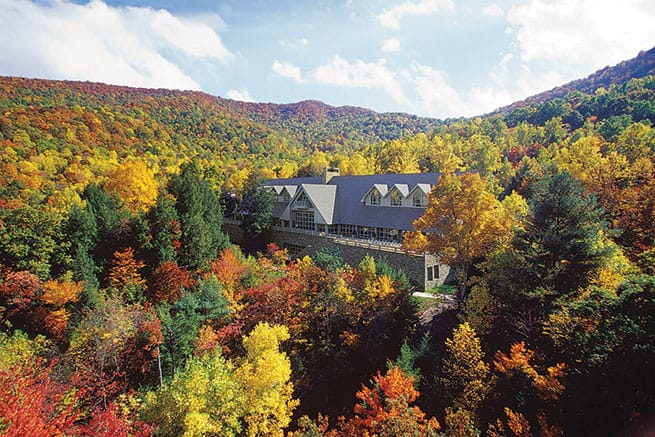 My Hope
BGEA's My Hope ministry is an initiative to encourage and equip the local church worldwide to proclaim the Gospel of Christ. The ministry consists of evangelistic video programs featuring life-changing testimonies and powerful messages from Billy Graham and Franklin Graham. My Hope will come to Italy this year as churches and individuals share their faith with friends, neighbors and family members through the powerful 30-minute film, The Cross.
During the showing of Billy Graham Classics on TBN and GOD TV, trained volunteers in 39 phone centers across Canada and the United States answer spiritual questions. Viewers also call in response to Billy Graham's invitation to receive Christ.
In addition, BGEA has a Christian Response Center staffed with trained volunteers who respond to spiritual questions and requests for prayer.
Online Training
BGEA's online training courses offer practical and effective strategies for evangelism and discipleship using lessons and tools from the past 70-plus years of Billy Graham's ministry. These interactive courses feature the evangelist's past sermons and draw from various Graham family evangelists—Franklin Graham, Will Graham and Anne Graham Lotz—as well as a number of others, including Greg Laurie.
Children and Youth
The ministry offers resources to help youth and children encounter Christ through discipleship and evangelism training. The Greatest Journey is a Bible study for children, and Dare to Be a Daniel is innovative evangelism training for tweens and young teens.
As a part of its Festivals and Celebrations, BGEA presents a fun, Gospel-centered program called KidzFest.
Give To Where Most Needed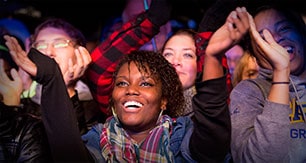 Help us fulfill our mission of proclaiming the Gospel of the Lord Jesus Christ to all we can by every effective means available to us and by equipping others to do the same.