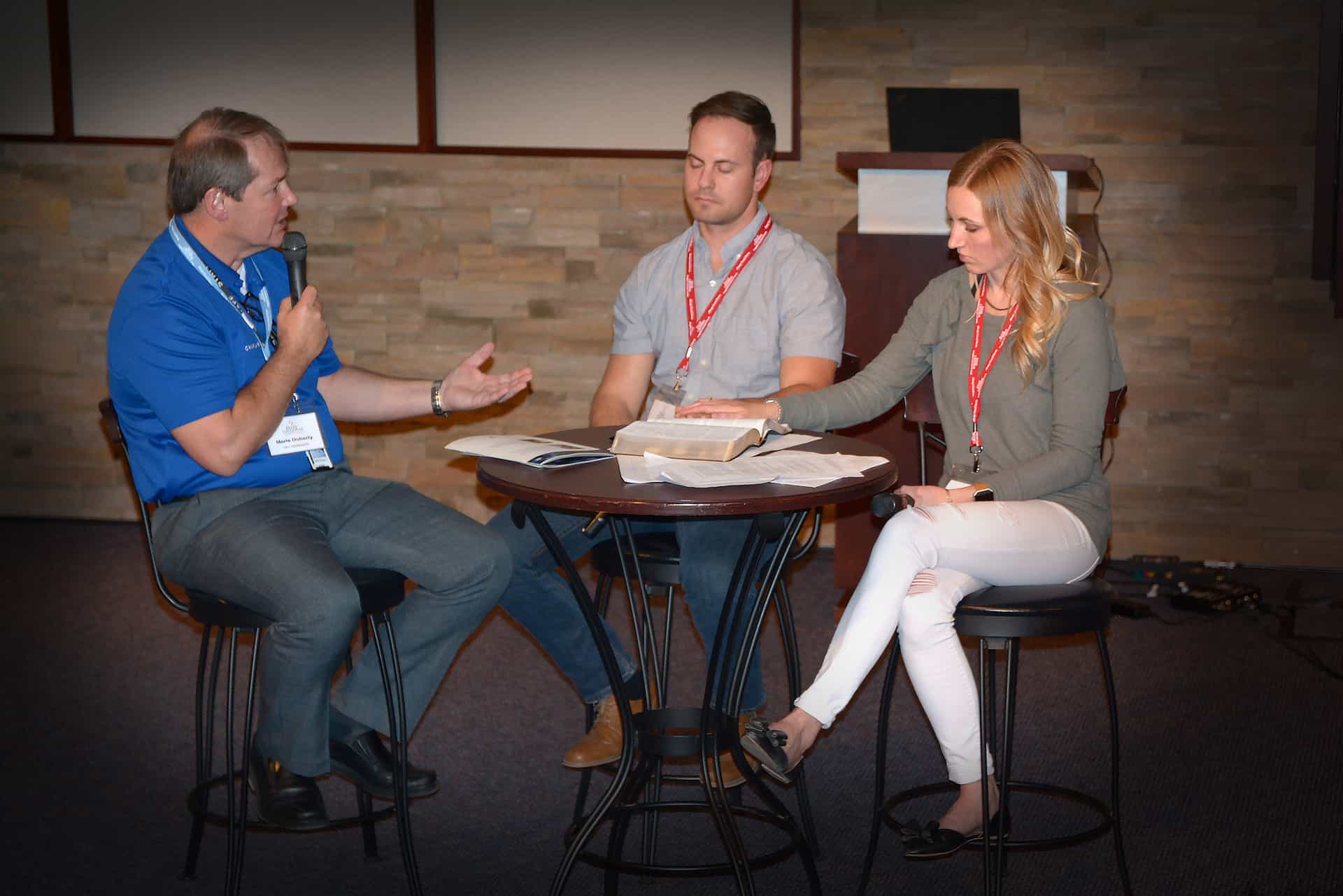 Nathan Fehr had a simple philosophy: "If I'm vulnerable, someone's getting hurt or dying."
He thought this mantra would keep him emotionally and spiritually healthy in his career as a Royal Canadian Mounted Police officer in Airdrie, AB. But it nearly destroyed him and his marriage.
Speaking in Calgary last September at the Billy Graham Evangelistic Association (BGEA) Canadian Law Enforcement Seminar, Nathan told more than 50 law enforcement officers and their spouses how years of dealing with traumatic, violent, on-the-job confrontations left him emotionally empty.
"I came to a place of being numb to feeling or receiving love," he said while his wife Karalee listened by his side. "I was disengaged with Karalee and addicted to pornography. Nobody had any idea I was a broken toy."
"This is who I am now."
Nathan and Karalee were among several couples who gave their testimonies at the seminar. BGEA's Rapid Response Team ministry created the event to provide Christ-focused fellowship, encouragement, and survival techniques for Christian law enforcement officers and their families.
Karalee described how she confronted Nathan about his downward spiral, but was told "this is who I am now." The Fehrs were a church-attending couple and continued to go, but as his problems grew, there was no relief.
By 2016, their marriage was near the breaking point. That's when the Fehrs accepted a BGEA invitation to attend a law enforcement officers retreat in the United States. The three days they spent at the Cove, our training and retreat center in North Carolina, created the first positive momentum since their marital troubles began.
The retreat was a revelation for Karalee, who had spent two years asking God to restore the man she met and married. As she encountered other struggling couples and heard how the Lord was healing them, she came to realize "I wasn't alone and I felt hope."
"Persistent prayer and patience"
After the retreat, a Christian friend challenged Nathan to surrender his life and his emotional problems to Jesus Christ, who "went about doing good and healing all who were oppressed by the devil, for God was with him" (Acts 10:38, ESV).
Nathan said yes to the challenge and started working through a Bible-centered therapy book with his friend. The result? "I finally developed a heart that truly wanted to pursue Christ."
He is continuing to heal and as he does so, he has paid tribute to Karalee's "persistent prayer and patience. I'm so thankful she stuck with me."
For her part, Karalee spoke to spouses at the seminar in Calgary, saying: "If you notice any concerning behavior in your husband or wife, be patient and supportive. But don't give in and accept that this is now who they are."
"An excellent opportunity to encourage officers"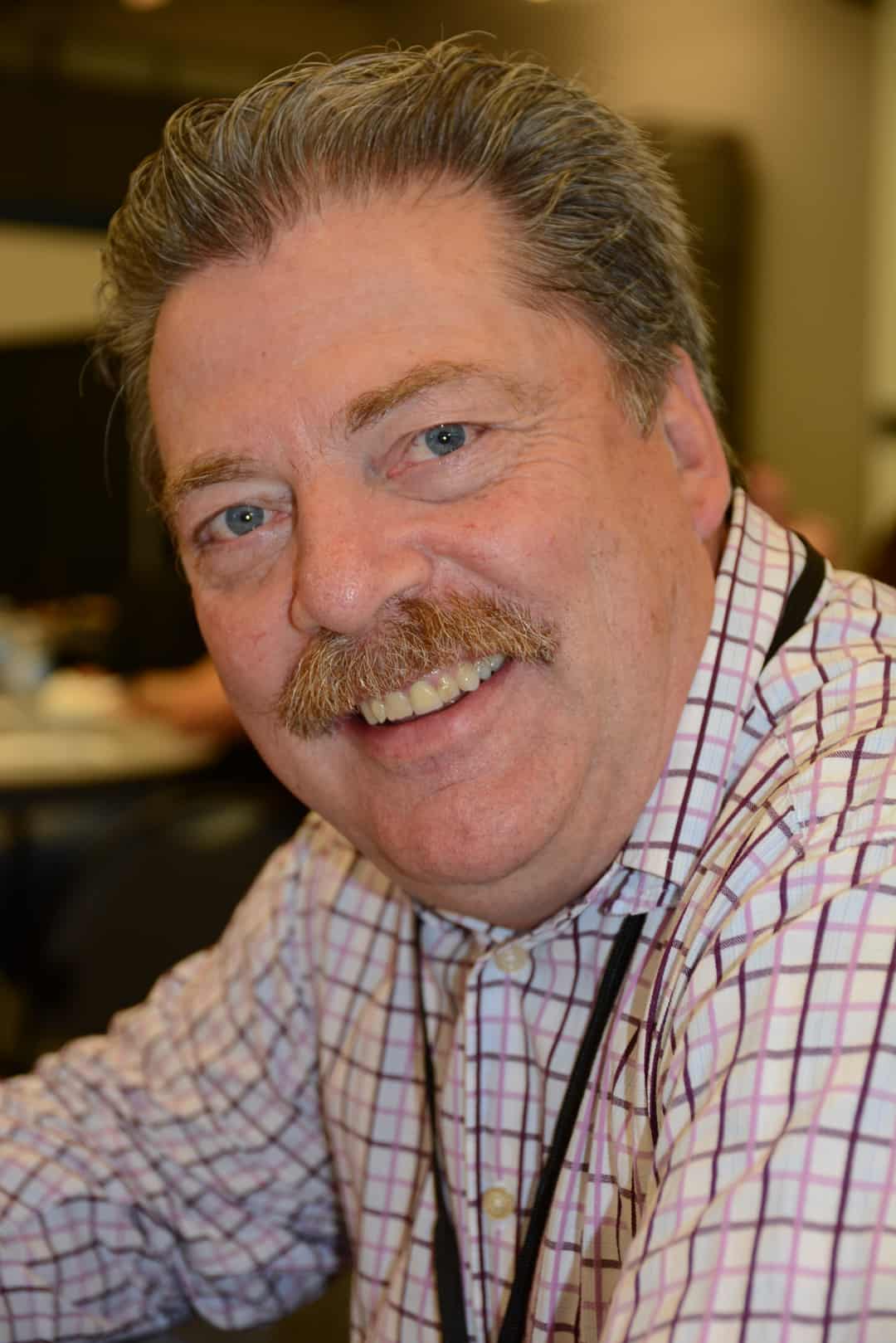 George Bradley, a pastor who is working to become an RCMP chaplain, attended the seminar to learn more about the difficulties faced by law enforcement officers and their spouses.
"I'm glad to see there's a forum for them to exchange thoughts on the challenge of being an officer under Christ—and how they can have an impact on fellow officers," he said.
"This seminar is an excellent opportunity to encourage officers and their families in letting their light shine and reinforcing one another. It's easier for them to drop their guard around those who can relate to them."
You can provide help, hope and the Good News to suffering Canadians through your prayers and donations to BGEA. Please join us in this important Kingdom work. "For I will restore health to you, and your wounds I will heal, declares the Lord" (Jeremiah 30:17, ESV).
Save The Date: The 2019 Canadian Law Enforcement Retreat will be on Nov. 3-4 at Pomeroy Kananaskis Lodge in the Alberta Rockies. More details will be available soon at BillyGraham.ca/CLER. If you know of any struggling law enforcement officials and their spouses, please tell them about the retreat.
Give To Law Enforcement Ministry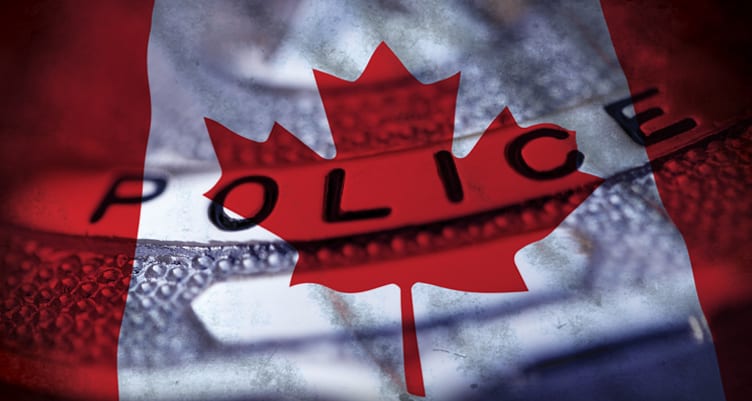 Help our ministry address the unique emotional and spiritual needs of law enforcement officers and their families, by offering encouragement, fellowship, training, and practical marriage advice.