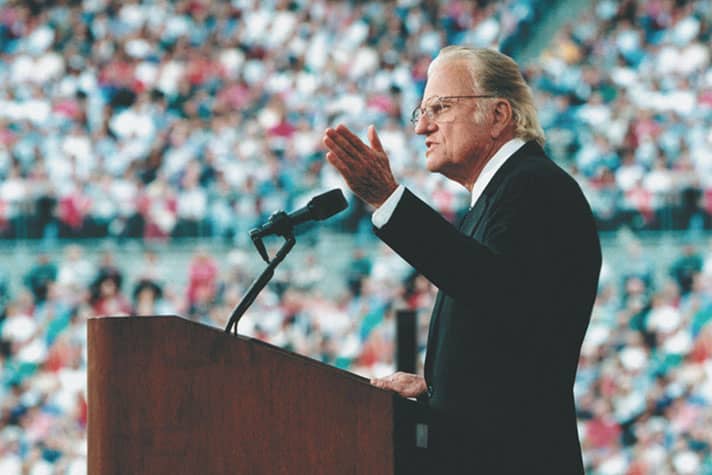 UPDATE – August 20, 2018 – The Billy Graham Channel is now permanent on SiriusXM channel 460. Read more.
After many listeners' requests, SiriusXM 145 is once again airing "The Billy Graham Channel," featuring the inspirational words of the late world-renowned Christian evangelist. The channel will provide Billy Graham's timeless messages about the death and resurrection of Christ, now through April 3 on satellite and via streaming in the midst of the Easter season.
"We're excited that, starting today, SiriusXM Radio is airing Billy Graham Channel 145 through April 3 for the Easter season," Franklin Graham shared on Facebook Monday. "Be sure to check it out—and let SiriusXM know you appreciate being able to listen. We hope they will decide to keep the Billy Graham Channel on the air."
The partnership between BGEA and SiriusXM means one more avenue for spreading the Gospel. The collaboration began in November in honor of Billy Graham's 99th birthday celebration.
"For followers of Christ, Easter is the most significant celebration of all. It gives us hope for forgiveness, a fresh start now, and an eternal future with God," said Jim Kirkland, executive director of Audio Media at the Billy Graham Evangelistic Association (BGEA). "Billy Graham preached this Good News, and now, the life-changing power of that news lives on through his messages. This SiriusXM channel will give listeners hope, one message at a time."
On Feb. 25, four days after Mr. Graham passed away, a truck driver named Stephen was listening to "The Billy Graham Channel" on SiriusXM and renewed his commitment to Christ. "I was listening to Billy Graham on XM radio. I think he said this should be done in public," he said, referring to his decision to fully follow Christ. "[I] am a truck driver and I was alone in my truck."
Another truck driver who found "The Billy Graham Channel" connected with one of BGEA's online chat coaches through the organization's internet evangelism ministry. "I am hoping they keep Billy Graham on channel 145 on Sirius radio," she wrote. "Truck drivers need this so bad. I need it so bad. My marriage is in shambles. Thank God I stumbled onto channel 145 and heard Billy Graham. … I am on the road driving trucks. … Three days off every three months. It feels so alone in this truck. … I feel like I need to hear him."
In addition to the catalog of Mr. Graham's messages and sermons, "The Billy Graham Channel" will also include reflections on Easter from Billy Graham's son, Franklin Graham, who serves as president and CEO of BGEA. Franklin plans to continue the ministry and keep proclaiming the message of his late father and his Heavenly Father—the Good News of Jesus Christ.
Give To Broadcast the Gospel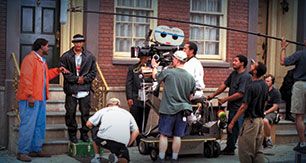 Your gift will help us use traditional technologies like radio, television and telephone, as well as newer ones like the internet to share the Gospel of Jesus.