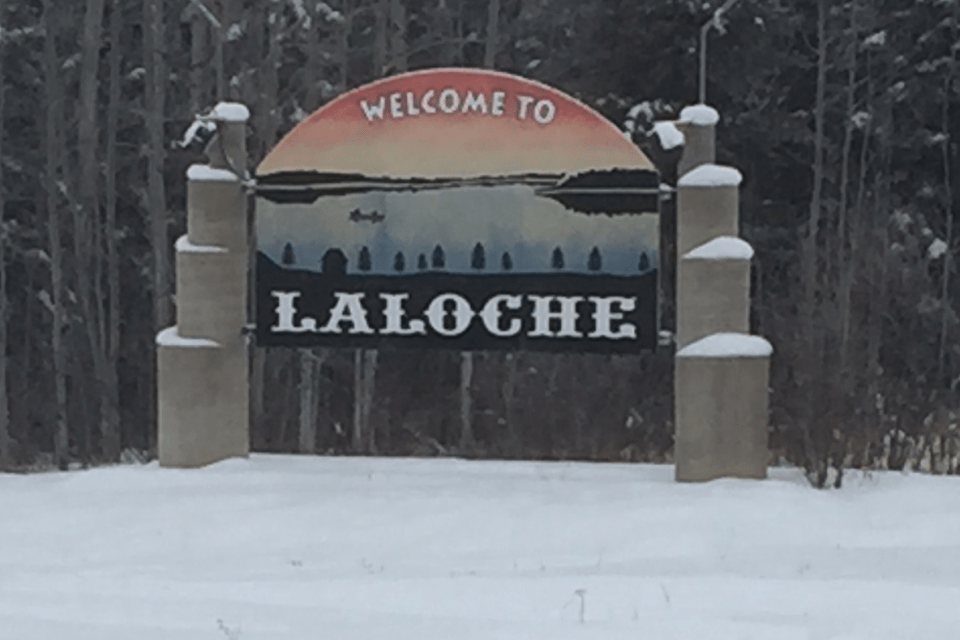 As residents of the remote Saskatchewan community of La Loche dealt with the tragedy of four people being killed in home and school shootings, a group of Billy Graham Rapid Response Team chaplains provided Christ's love and compassion to people in the midst of grief.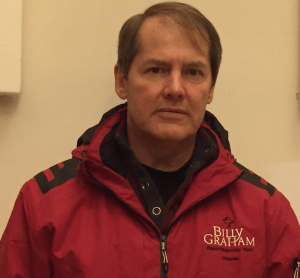 Merle Doherty, Rapid Response Team Manager, was among the Billy Graham Rapid Response Team chaplains who provided Christ's love and compassion to the people to La Loche.
"The community has had previous tragic events, but this was a tragedy on a community-wide scale," said Merle Doherty, manager of the Rapid Response Team.
"Those injured and or killed totaled 11, but the impact reached into every household, directly or indirectly."
During 11 days in La Loche that began just days after the Jan. 22 shootings (which also seriously injured seven people), chaplains attended memorial services, assisted with food deliveries, participated in community-wide vigils, joined in prayer walks, and prayed with support workers.
"Although many resources were deployed by the province and the tribal councils for mental health and care, the Rapid Response Team was an additional resource that worked in other, non-traditional ways," Merle explained.
"By being visible throughout the community, we brought a sense of other communities caring for La Loche."
On one occasion, the chaplains joined in as the entire community lined the main road late in the evening to commemorate the return of one of the victims, a 22-year-old teacher, from the medical examiner's office.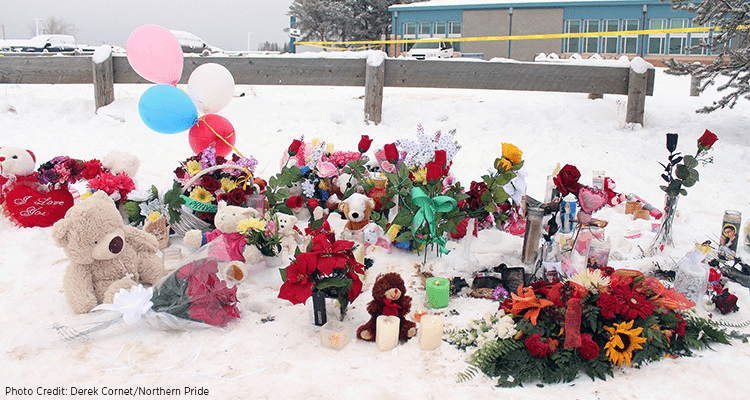 "What an incredible honor it was to stand on the street and watch an hour-long parade of cars and people walking with candles," said Merle. Joining him in La Loche were his wife, Annita (also a Rapid Response chaplain) plus chaplains Hank and Lisa Dorn. They all came after the Billy Graham Evangelistic Association was invited to La Loche by the town's acting mayor.
God used their presence to bring at least one La Loche resident to faith in His Son.
"One of the men in the community called and asked if we could help a friend who had been dealing with an issue," Merle recalled. "We arrived at 9:45 a.m. and we ministered with this young man until 11:15 a.m.
"Those injured and or killed totaled 11, but the impact reached into every household, directly or indirectly."
"We learned he had accepted Christ when he was a teenager, but had walked away for the last 10 years. As we ministered with him, he was moved to make a recommitment to Jesus Christ. We gave him a Bible and he agreed to speak with people who were going to follow up with him as he walked this new journey."
The chaplains were also present when Prime Minister Justin Trudeau and Saskatchewan Premier Brad Wall visited La Loche to pay their respects.
"As we were waiting to be invited inside the school where the Prime Minister was speaking, Premier Wall arrived. He started to walk by us, then saw the Billy Graham Evangelistic Association logo on our coats. Premier Wall made a point of walking over to us, shaking our hands and thanking us for coming."
Please pray for the Rapid Response Team ministry, that God would give chaplains the emotional and physical strength to be present whenever and wherever they are called into action in Jesus' name.
To financially support this vital ministry, please visit our donation webpage.
Give To Rapid Response Team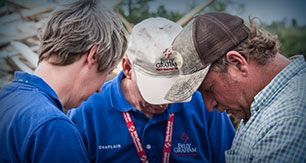 Your gift will provide for the training and deployment of our Rapid Response Team chaplains, who are deployed when natural or man made disasters strike in Canada and abroad. RRT chaplains serve and support hurting people affected by crisis, and share the message of hope found in Jesus.