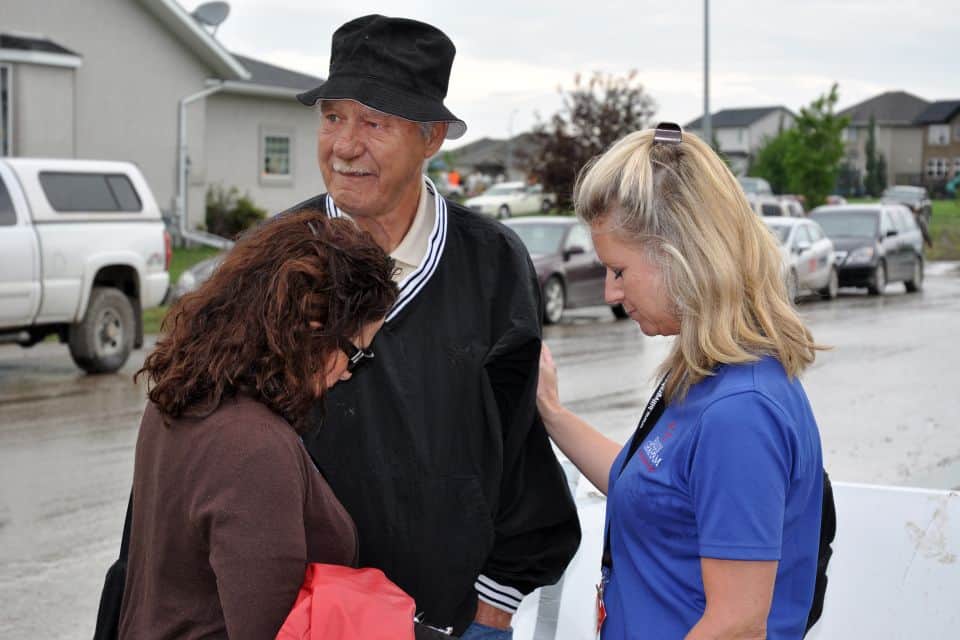 The last few weeks have been difficult for Maurice Comtois. But even in the midst of losing so many possessions to the worst flooding in Alberta's history, the 78-year-old High River resident still has a sense of humor.
"I saw chaplains before – men – and I'd rather have the ladies," Maurice said, bringing a laugh from the two female Billy Graham Evangelistic Association Rapid Response Team chaplains who were checking in on him.
More than 50 specially trained volunteer chaplains from across Canada have converged on Alberta, bringing the love and comfort of Jesus Christ to devastated flood victims in High River, Calgary, Medicine Hat and the Siksika Nation reserve east of Calgary. This would not have been possible without the prayers and financial support of Canadians like you.
In High River, seven feet of muddy, filthy water from the raging Highwood River filled up Maurice's basement and garage, wiping out such priceless possession as his father's Second World War and Korean War mementos, along with his wife's prize-winning quilt. So he appreciated the Rapid Response Team's emotional support.
"You people have done a good job," Maurice told chaplains Danell McSween and Shelley Biggs. "Little things like [talking and praying] help your spirit. It keeps my temper down because I have a very short temper."
That was music to Danell's ears. "We want to be here so people can vent," she said.
Your prayers and gifts will enable chaplains to continue showing southern Alberta flood victims the love of Christ for weeks to come.
Give To Rapid Response Team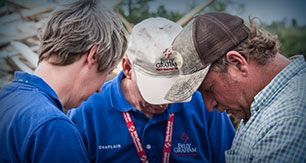 Your gift will provide for the training and deployment of our Rapid Response Team chaplains, who are deployed when natural or man made disasters strike in Canada and abroad. RRT chaplains serve and support hurting people affected by crisis, and share the message of hope found in Jesus.