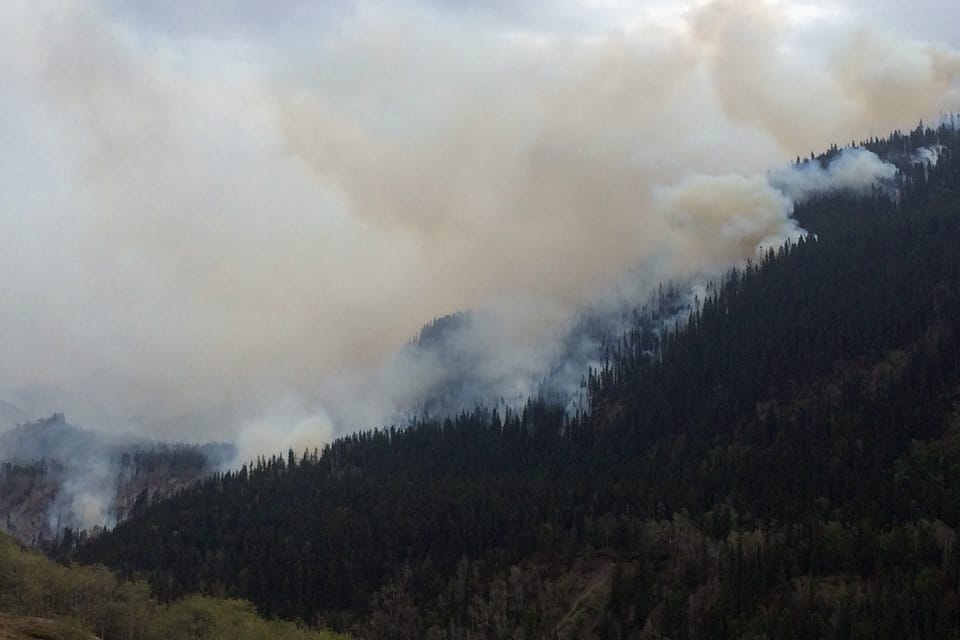 Telegraph Creek has been decimated by a raging wildfire covering more than 118,000 hectares that has destroyed 40 homes and other buildings in the small northern B.C. community, and forced families to flee for their lives.
The entire Telegraph Creek population of approximately 400 people, including members of the Tahltan First Nation, has been evacuated. Many evacuees are staying further to the northeast in Dease Lake, where our sister organization Samaritan's Purse operates a Ministry Centre.
Two Billy Graham Rapid Response Team chaplains, Janet and Mike, have arrived at the Dease Lake Ministry Centre, which has become a hub for the community and a safe haven. It is being used to feed fire crews, evacuees, and community members, and to store donations of essential supplies such as bottled water and hygiene items.
Most importantly, the ministry center is a place for people to come talk, share, and care for each other.
"People have a place to go. It's a central location where everyone's eating together and people are able to see familiar faces if they are feeling low that day," said Torrye McKenzie, Information Officer at the Emergency Operations Center operated by local authorities including the Tahltan Band.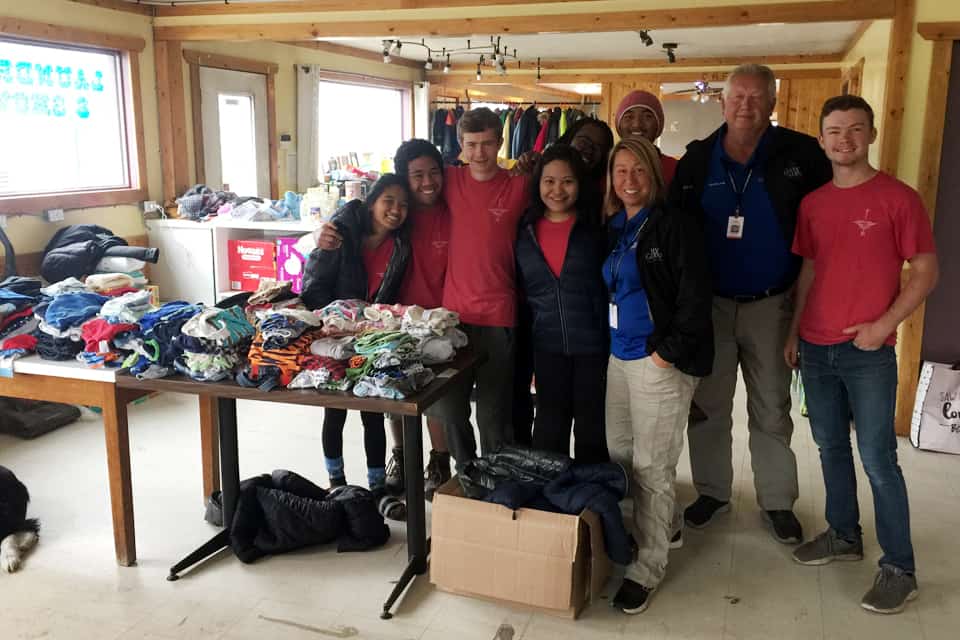 The chaplains are available at the centre to pray with people, support staff and volunteers, and minister to the community as needed. On Sunday, the chaplains also organized a church service for staff, volunteers, and community members at the center. It meant a lot to local Christians because there isn't a thriving church in the community.
"Praise be to the God and Father of our Lord Jesus Christ, the Father of compassion and the God of all comfort, who comforts us in all our troubles, so that we can comfort those in any trouble with the comfort we ourselves receive from God."
– 2 Corinthians 1:3
The dark, smoke-filled skies in northern B.C. have amplified feelings of hopelessness and stress among many local people, and so the chaplains and the ministry center have important roles to play in helping people to cope.
"This has been a devastating and life-changing event for the Tahltan Nation, but it has also brought everyone together," said McKenzie.
Once the fire has been contained and it's safe to enter Telegraph Creek, a trained Samaritan's Purse team will help wildfire victims recover precious belongings from the ashes, and also clean up and remove debris. The Rapid Response Teams chaplains will be there to offer the victims comfort and strength in Jesus' name.
The chaplains will continue to serve in the region as long as needed—building relationships with community members and providing spiritual and emotional support. Please pray for the families who have lost so much in this wildfire, for the chaplains' ministry, and for the safety of everyone in the area.
Give To Rapid Response Team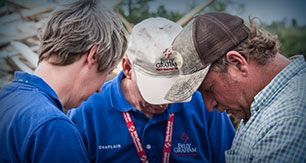 Your gift will provide for the training and deployment of our Rapid Response Team chaplains, who are deployed when natural or man made disasters strike in Canada and abroad. RRT chaplains serve and support hurting people affected by crisis, and share the message of hope found in Jesus.