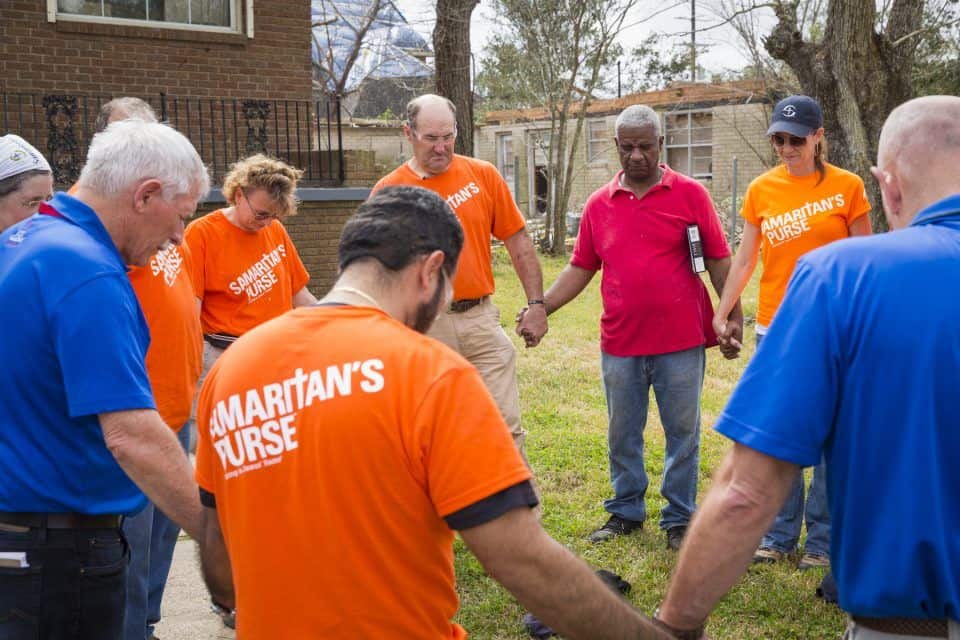 Miraculously, no one was killed when a series of tornadoes swept through Louisiana on February 7, but about 250 houses were badly damaged in the New Orleans region.
A team of crisis-trained Billy Graham Rapid Response Team chaplains was deployed in the aftermath to provide Christ's comfort and compassion to grieving residents who had lost so much.
Two Canadians, Janet Voth and Lise Martin-Dorn, were on that team and God gave them many opportunities to show people, through their listening ears and quiet prayers, that Christ invites them to "Come to me, all who labor and are heavy laden, and I will give you rest" (Matthew 11:28, ESV).
At one point, Canadian chaplain Janet Voth saw a man sitting on the steps of a destroyed home, and felt compelled by the Lord to speak to him. The man was a friend of the homeowner and once the homeowner joined the conversation, he opened up about his loss.
"He told us how depressed he was every time he looked at his home," she said "We spent a long time ministering to these men before sharing with them the steps to peace with God. They accepted Christ and we now have two new brothers in Christ!"
In total, eight Rapid Response Team chaplains were deployed to New Orleans. They prayed with nearly 430 people, with eight of them dedicating their lives to "Jesus, the founder and perfecter of our faith" (Hebrews 12:2).
On another occasion, Janet and her American chaplain partner, encountered Cynthia, a resident whose home was being assessed by volunteers from Samaritan's Purse, our sister organization which was providing physical help, in Jesus' Name, to tornado victims.
Cynthia had experienced many years of significant hard times, dating all the way back to 2004 when Hurricane Katrina devastated New Orleans.
"After a very long time of ministering to Cynthia and letting her share all she had gone through, we prayed for and with her," said Janet. "She took photos with us so she could remember us and pray for us. Again, God is good!"
Would you join us in continually praying for those impacted by these devastating storms? For many, a long road of rebuilding remains ahead.
If you would like to support our Billy Graham Rapid Response Team ministry through your prayers and financial support, you can
donate at BillyGraham.ca/RRT
or by calling 1-800-293-3717
Give To Rapid Response Team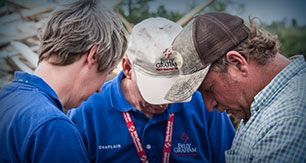 Your gift will provide for the training and deployment of our Rapid Response Team chaplains, who are deployed when natural or man made disasters strike in Canada and abroad. RRT chaplains serve and support hurting people affected by crisis, and share the message of hope found in Jesus.