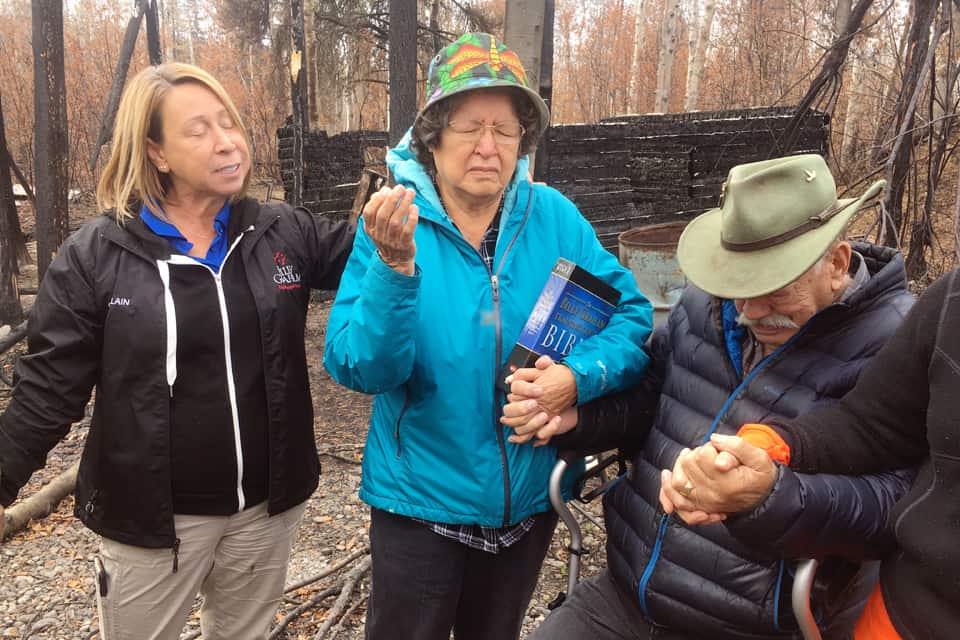 So many wildfires were burning in British Columbia during the summer of 2018—more than 450—that just one more, in a sparsely populated northern area, escaped the attention of most news organizations.
But God saw what was happening in tiny, remote Telegraph Creek and worked powerfully through volunteer RRT chaplains.
Working alongside Samaritan's Purse staff, who sifted through the ashes of burned homes and buildings to find heirlooms and keepsakes that survived the flames, the chaplains offered prayer and a listening ear to residents and anyone else in need.
The chaplains' ministry work also happened about an hour's drive north of Telegraph Creek, in the town of Dease Lake. Samaritan's Purse has a ministry center there, and that building became a regional refuge for residents—many of them from the Tahltan First Nation—along with firefighters, and others.
It was at the ministry center where the Lord transformed the life of a woman hired by the Tahltan First Nation to help provide meals to center visitors. She was listening as our trained chaplains held a church service, then had spiritual conversations with some of the people in attendance.
The woman approached one of our chaplains and revealed the difficult relationship issues she and her sister were experiencing.  She felt lost, so the chaplain explained the Gospel message, that "everyone who calls on the name of the Lord will be saved" (Romans 10:13, ESV), and asked her if she wanted to dedicate her life to Christ.
The woman thankfully accepted the invitation. She said she used to attend a youth group and so knew about the God of the Bible, but now she really wanted to know Him and give her life to Jesus.
"I cannot tell you how thrilled we were to see this woman make the best decision of her life," said Janet Voth, our chaplain coordinator.
After the woman prayed to receive Christ, Rapid Response Team volunteers gave her a Bible and explained how to read God's Word and grow in her new faith.
"The woman was so happy—she cried and hugged us tight," Janet recalled. "We are amazed at how God works and whose hearts He is working in.  We will get her connected with some of the Tahltan believers before we leave."
During their five weeks of ministering in Telegraph Creek and Dease Lake, our Rapid Response Team chaplains prayed with almost 240 people. Please join us in lifting up these communities to the Lord, that He would further reveal Himself to residents so they would "Repent and be baptized … in the name of Jesus Christ for the forgiveness of your sins" (Acts 2:38).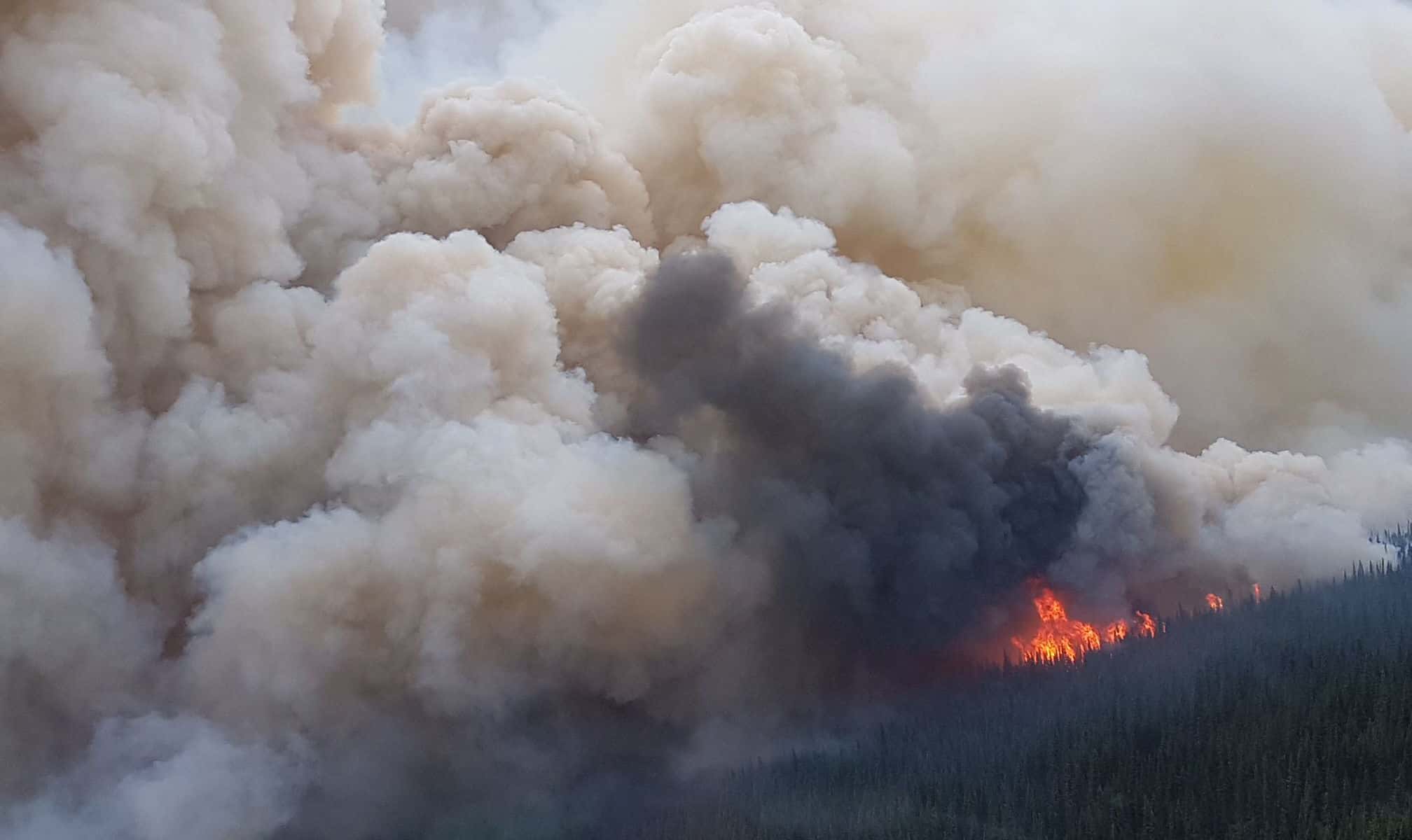 Give To Rapid Response Team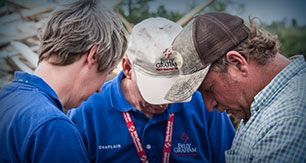 Your gift will provide for the training and deployment of our Rapid Response Team chaplains, who are deployed when natural or man made disasters strike in Canada and abroad. RRT chaplains serve and support hurting people affected by crisis, and share the message of hope found in Jesus.