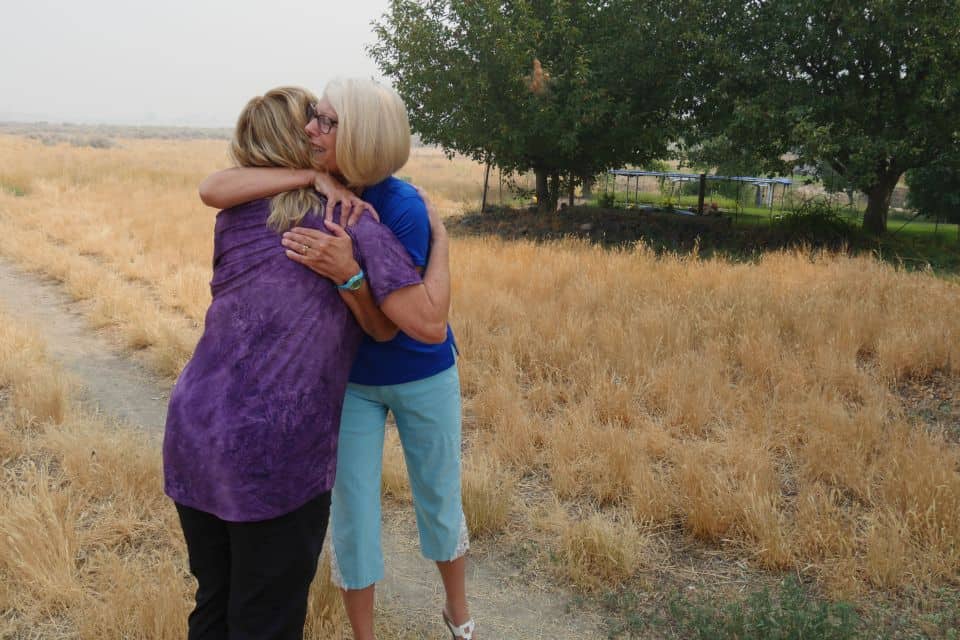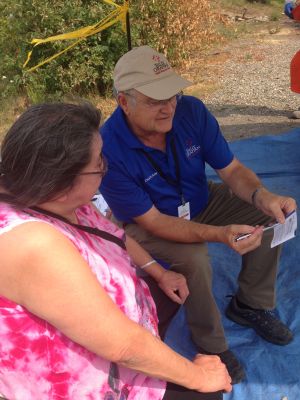 Chaplain Rick Benner walks a woman through "Steps to Peace with God", a simple tract that outlines in four brief steps, how to find eternal life. Shortly after, the woman made a decision to accept Christ.
Crisis-trained Billy Graham Rapid Response chaplains have deployed to the British Columbia community of Boston Flats to provide spiritual and emotional aid to residents who lost their homes and possessions to a catastrophic wildfire.
Almost all of the community's 51 homes were destroyed in one of more than 148 wildfires that are wreaking havoc and endangering lives and communities in the B.C. interior. To date the Rapid Response Team chaplains have prayed with 388 homeowners and volunteers in Ashcroft and Williams Lake, BC.
"We're honored to be able to provide a compassionate, listening ear, a shoulder to cry on and, if appropriate, prayers for hurting residents," said Merle Doherty, who manages the Rapid Response Team.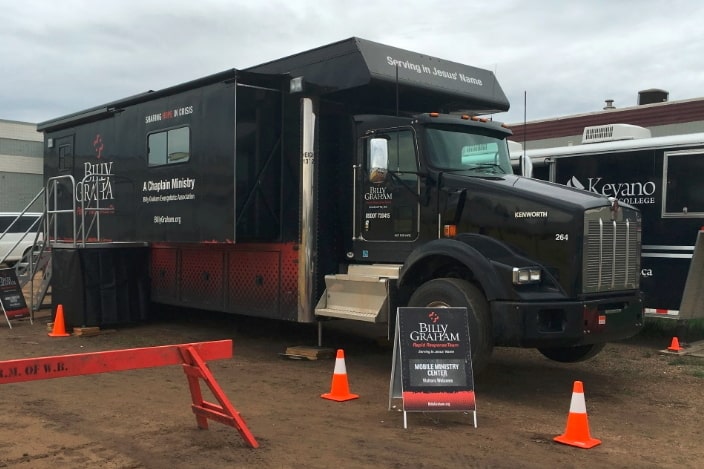 The Mobile Ministry Center serves as a beacon of hope for residents and first responders while the Rapid Response Team chaplains offer emotional and spiritual support to those affected by the wildfire.
Chaplains are accompanied by volunteers deployed by our sister organization, Samaritan's Purse. One of its specially equipped Disaster Relief Unit tractor trailers was located in the nearby town of Ashcroft, where Samaritan's Purse staff trained and equipped volunteers to search the remains of Boston Flats homes for possessions that survived the blaze, and clean up damaged properties.
Rapid Response Team chaplains also ministered to these volunteers, as well as emergency responders, and other B.C. homeowners who have been devastated by the wildfires.
Please join us in prayer for our chaplains as they start ministry in Williams Lake, BC. The Mobile Ministry has been moved to it's new site at Calvary Church in Williams Lake.
You can be part of this vital response through your prayers and donations. Please join us so as many hurting people as possible can learn that even in the midst of their difficulties, there's a God who loves them and offers them eternal life through His Son.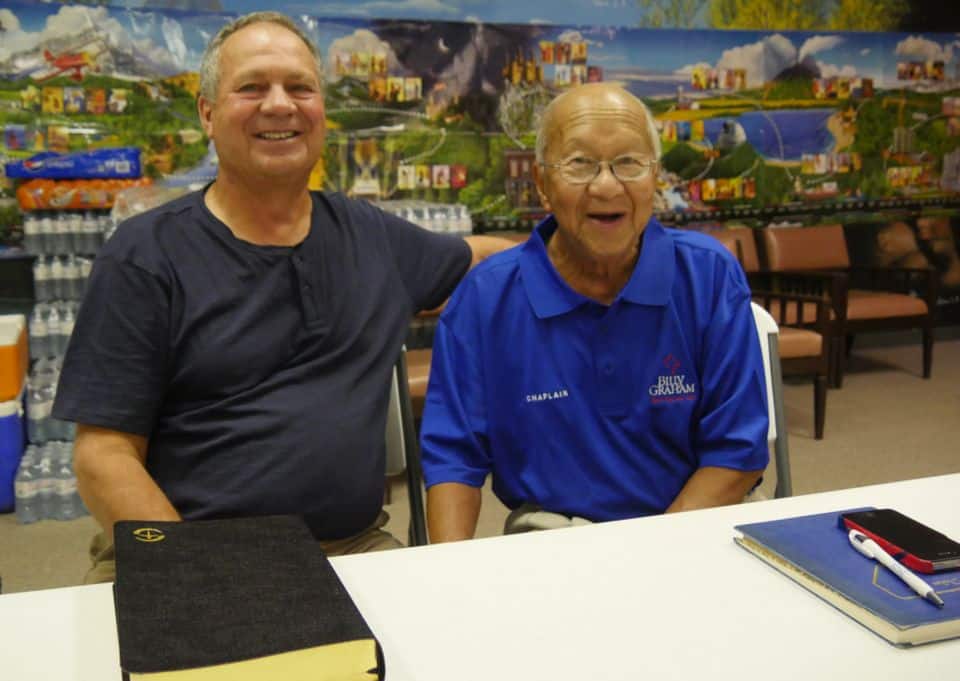 A Rapid Response Team chaplain swaps stories with a volunteer who also lost his home in the fire that tore through Boston Flats.
Give To Rapid Response Team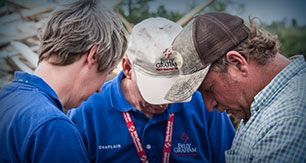 Your gift will provide for the training and deployment of our Rapid Response Team chaplains, who are deployed when natural or man made disasters strike in Canada and abroad. RRT chaplains serve and support hurting people affected by crisis, and share the message of hope found in Jesus.