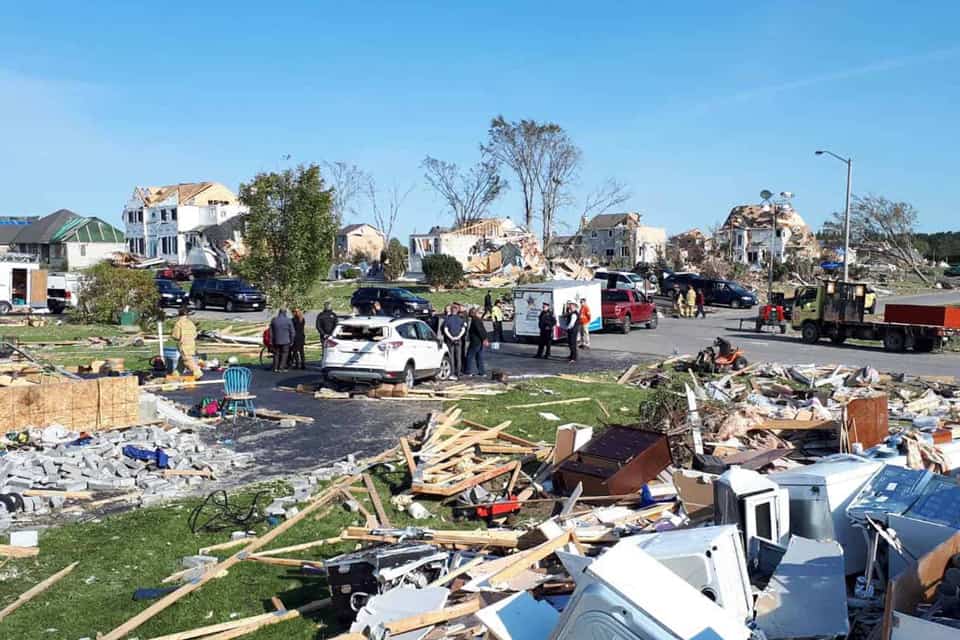 The Billy Graham Evangelistic Association of Canada (BGEAC) has deployed four trained Rapid Response Team chaplains to the Ottawa-Gatineau region to provide emotional and spiritual support to victims of the powerful tornadoes that injured several people and damaged or destroyed dozens of homes on September 21.
"We are praying for the victims of the tornadoes, and our chaplains are providing Christ's compassion, care, and love to hurting residents and emergency responders," said Merle Doherty, manager of the BGEA of Canada's RRT chaplains.
More than 40 homes in the community of Dunrobin alone were flattened or destroyed. Thirty people were injured across the region and hundreds of thousands lost electrical power.
Ottawa Mayor Jim Watson has called the tornadoes among "the top two or three traumatic events that have affected our city" during its 163-year history.
Billy Graham Rapid Response Team chaplains have responded in the past to victims of floods in New Brunswick, Quebec, Alberta, and British Columbia, plus wildfires in Alberta and B.C.
Chaplains have also provided emotional and spiritual support in the name of Jesus Christ after tragedies such as terrorist attacks in Paris, Nice, Munich, Berlin, and Brussels; the shooting at a Quebec City mosque, the bus accident last April in Humboldt, SK, that killed 16 people, and the shooting last summer in Toronto that left 10 dead.
BGEA's sister organization, Samaritan's Purse Canada, is also helping Ottawa-Gatineau tornado victims by sending one of its specially equipped Disaster Relief Units to help with the clean-up. The units are outfitted with generator, pumps, hand tools, and safety gear to equip our trained staff who will recruit, train, and deploy caring clean-up volunteers from across Canada.
Give To Rapid Response Team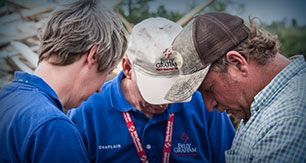 Your gift will provide for the training and deployment of our Rapid Response Team chaplains, who are deployed when natural or man made disasters strike in Canada and abroad. RRT chaplains serve and support hurting people affected by crisis, and share the message of hope found in Jesus.