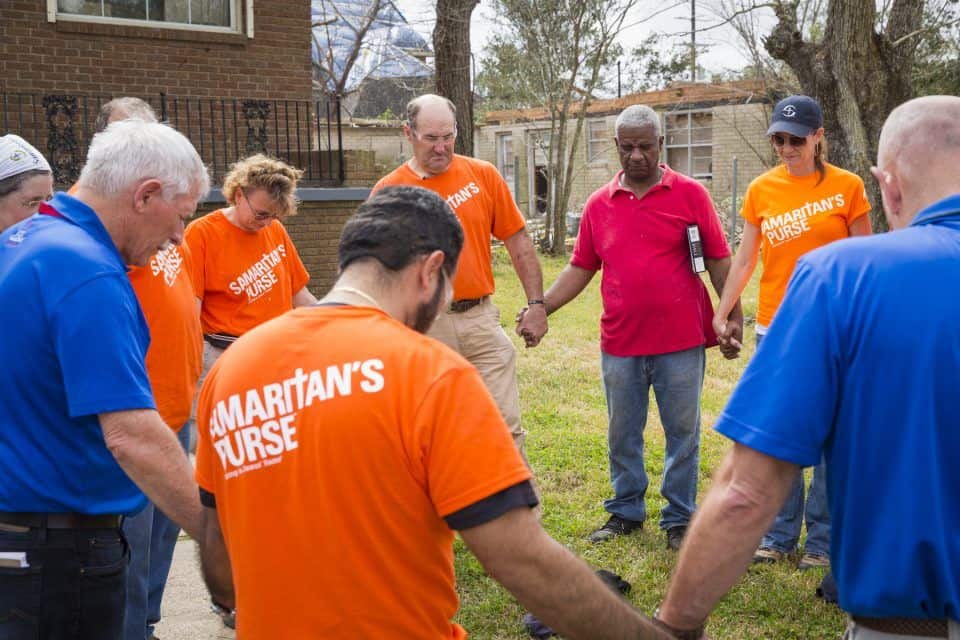 As eastern Ontario and western Quebec deal with extensive flooding, the Billy Graham Evangelistic Association of Canada is using gifts from Canadians like you to send Rapid Response Team chaplains to the region to provide emotional and spiritual support to struggling residents and volunteers.
Heavy rainfall and melting snow caused the Ottawa River and its tributaries to flood in late April and early May. As a result, more than 170 communities, including Rockland, ON, and Rigaud, QC, have been affected by floods and nearly 2,000 people have been forced to abandon their homes.
"While responding to physical needs after a disaster is vital, responding to emotional and spiritual needs is equally important," said Rapid Response Team Manager Merle Doherty. "That's why our chaplains encourage and pray with people in distress, including affected volunteers and residents who are helping with the clean-up."
Our chaplains are working alongside our sister organization, Samaritan's Purse Canada, which has responded to the flood by deploying two specially equipped Disaster Relief Unit tractor trailers to the region. Those units are working with local churches and volunteers to help flood victims.
As they meet flood victims and volunteers, chaplains are finding God is opening doors for the Gospel. Two chaplains met with a homeowner who had suffered a stroke several years ago and now was worried about where he would spend eternity. He told chaplains that he believed in God, but questioned if Jesus Chris was truly His Son. He also said he was not sure God would forgive him for some of the things he had done in his life.
Our chaplains explained how God is a loving and forgiving creator, then walked the man through the path to salvation. He prayed the sinner's prayer and received the Lord as his Savior. Praise God! Our chaplains could see in his countenance that he had received "the peace of God, which surpasses all understanding" (Philippians 4:7, ESV), then they left him with a copy of BGEA's Steps to Peace with God booklet.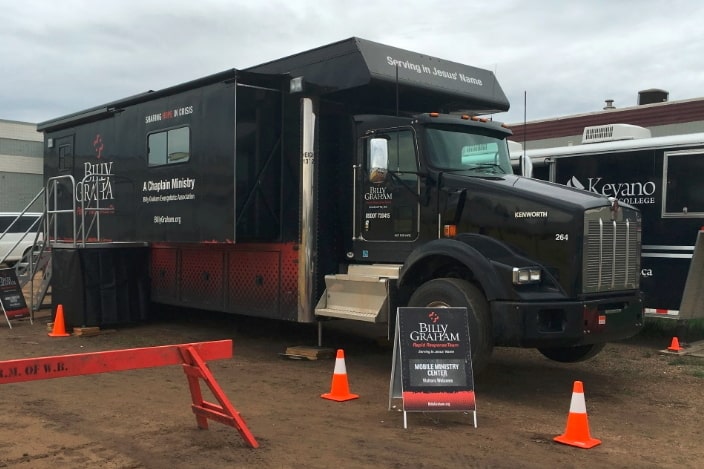 The Mobile Ministry Center served as a beacon of hope for residents and first responders while the Rapid Response Team chaplains were in Fort McMurray, offering emotional and spiritual support to those affected by the wildfire in 2016. The Billy Graham Rapid Response Team vehicle will be deployed to Ontario.
The Billy Graham Mobile Ministry Center has also been deployed as part of this response in Ontario. This Rapid Response Team vehicle offers comfort to those hurting, a place of refreshment to first responders.
Please pray for the flood victims in Ontario and Quebec. And please join us, through your donations, to offer Christ's love, compassion and eternal salvation to as many heartbroken people as possible, through our crisis-trained chaplains.
Give To Rapid Response Team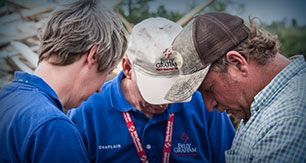 Your gift will provide for the training and deployment of our Rapid Response Team chaplains, who are deployed when natural or man made disasters strike in Canada and abroad. RRT chaplains serve and support hurting people affected by crisis, and share the message of hope found in Jesus.