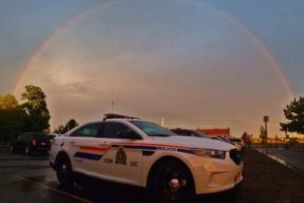 5 Rapid Response Team chaplains from the Moncton, New Brunswick area provided spiritual and emotional support to the community in the wake of the RCMP shootings that took place on June 4, 2014.
"How appropriate for our lives; before we can see the beauty of a rainbow, we first must endure the storm. Today, if you find yourself waiting for a storm to pass so that you can see the rainbow, or if you see a storm on your horizon, trust in the God who makes covenant and beauty when a rainbow is placed in the sky. That same God walks beside you, no matter what comes your way."
-Rev. Dr. Dawson B. Taylor
Give To Rapid Response Team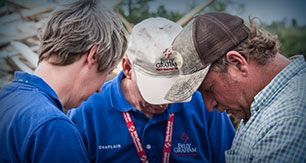 Your gift will help Rapid Response chaplains to be trained and deployed to crisis situations where they can provide spiritual and emotional comfort.