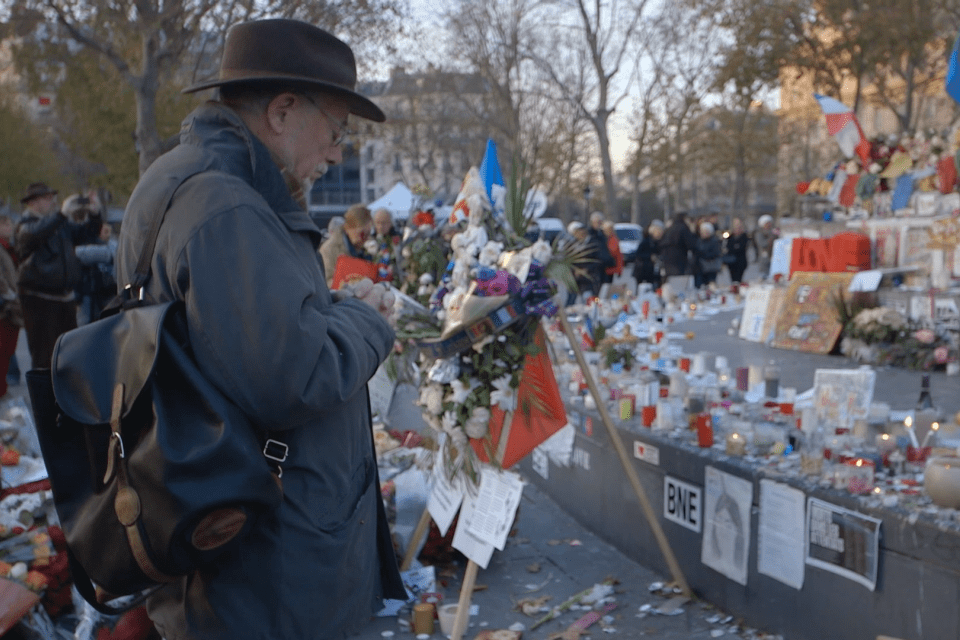 As residents of Paris continue to struggle with the horror of the ISIS terrorist attacks, trained Rapid Response Team chaplains from the Billy Graham Evangelistic Association (BGEA) are receiving a positive response from France's non-religious society.
"I was nervous because I know how secular France is," said Canadian Laurent Trabadello, during a conference call. Trabadello is leading the seven-member team from Canada, the United States, and United Kingdom.
"We've not been shown any hostility. Every time we said who we are, there was never any opposition. It blows people's minds that we've come from so far (to minister to grieving Parisians)."
Rapid Response Team chaplains began arriving in Paris just days after the Nov. 13 ISIS attacks at several crowded downtown sites killed 129 people and injured another 352.
Laurent, who has lived in Paris and speaks fluent French, is encouraged by how the Lord is moving amongst churches in the Paris region.
"My experience of the evangelical church in France is it's not united," he explained. "But now I've seen a unity like never before. It's been amazing to see people pray together and show Christ to people who don't know Him."
God has also blessed Rapid Response Team chaplains with opportunities to help local Christians reach out to mourning Parisians.
Read an RRT Chaplain's first hand account from Paris
"The church in France is not trained in grief and trauma counselling, so we're seen as experts," Laurent said. "We were asked to give them tools to respond to this crisis and any future crises and we said 'yes.'"
Chaplains meet with church-approved volunteers for a half-hour briefing before each three-hour shift. Then teams of four or five people, each led by a chaplain, fan out at four sites where Parisians are gathering to mourn victims.
"I've seen a unity like never before"
"There's still an overwhelming sense of grief," said Laurent. "Most of the victims were young and there's fear, anxiety and profound disbelief. We've talked with people who are sobbing, even though they may not have lost a loved one."
When the teams return from their shifts, there's a half-hour debriefing session.
"Even though the local team members were challenged, they seemed to step forward in faith," said chaplain Ron Mostrey of Gatineau, QC.
Working with local volunteers is common at Rapid Response Team deployment sites, but "there's more interest and involvement [in Paris] than at any other deployment I've been on," Ron said.
Rapid Response Team chaplains will be attending at least some of the funerals. They are also doing their best to encourage the police and military patroling Paris.
"They're on duty and on edge, but we've encouraged them and thanked them for protecting us," said Laurent.
Though there seems to be less people paying respects at the attack sites with each passing day, the mood in the city remains somber. People still cry, and are willing to enter into conversations with BGEA chaplains. There is a strong sense of "common humanity" where strangers talk to strangers and spontaneously embrace each other. People who consider themselves atheist or agnostic still accept prayer and thank the chaplains for coming from so far just to stand with the people of Paris at this difficult time.
Please continue to pray for our ministry efforts and the hurting people in this region.
Give To Rapid Response Team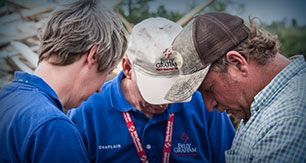 Your gift will provide for the training and deployment of our Rapid Response Team chaplains, who are deployed when natural or man made disasters strike in Canada and abroad. RRT chaplains serve and support hurting people affected by crisis, and share the message of hope found in Jesus.