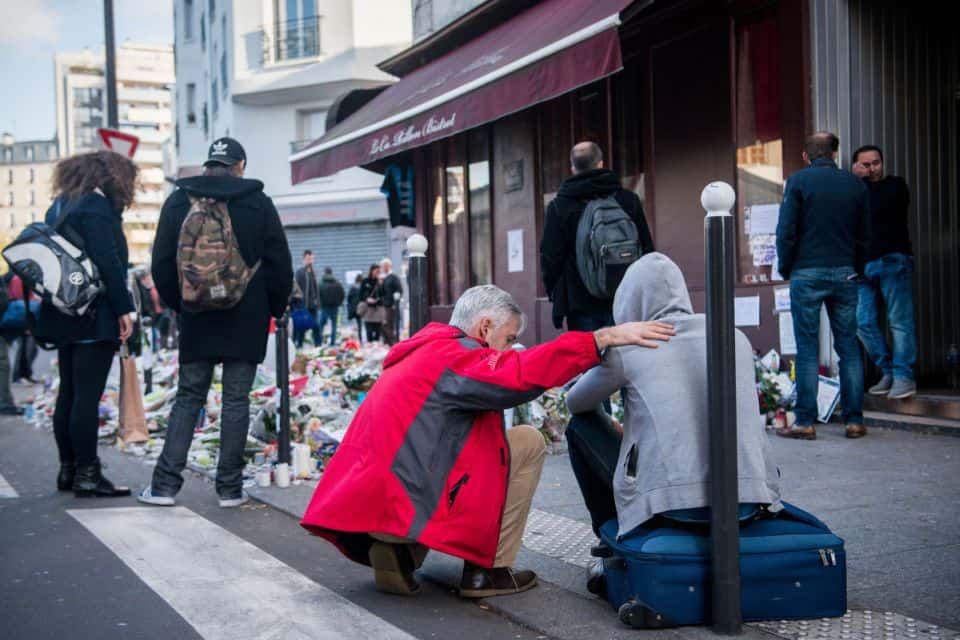 Billy Graham Rapid Response Team chaplains from Canada, the United States, and the United Kingdom are playing a key role in helping grieving Parisians cope after the mid-November ISIS terrorist attacks at several crowded downtown sites that killed 129 people and injured another 352.
The crisis-trained volunteer chaplains, led by Laurent Trabadello from Calgary, are regularly visiting all of the attack sites to pray with and provide compassionate support for people—including victims' family and friends—who are mournfully and fearfully gathering there each day.
"The heavy weight of anguish and anxiety over Paris is palpable," Laurent said.
The chaplains visit the attack sites in pairs, spending at least three hours there each time praying with and counseling the discouraged people.
The chaplains are also playing an important leadership and "equipping" role in helping local churches and other Christian organizations join in providing practical and spiritual support in the French capital. That includes a "Pray for Paris" group that has formed—deploying volunteers to various parts of the city.
"All the people we have met have expressed gratitude for our presence," Laurent said. "In a context where there is little acknowledgement of the existence of God, we have experienced great openness to our prayers and our message of hope in Christ.
"It is a privilege to intercede for people, so that they would make one or two steps towards belief in the God who created them and loves them. We have been greatly encouraged by people's responses."
Read an RRT Chaplain's first hand account from Paris
France experienced its worst violence in more than 70 years on Nov. 13 when armed ISIS terrorists attacked six sites—including a concert hall where more than 80 people died, plus a national soccer stadium, and two restaurants— on a busy Friday night in the heart of Paris.
French police confirmed that the mastermind of the Paris attacks was killed in a Nov. 19 assault. Although Parisians are relieved, many still wonder how an individual known to police managed to freely move about and plan the attacks without being tracked. And the people of Paris are still fearful. Large department stores report 50 per cent fewer customers than normal, and restaurants also so say their business has been significantly reduced.
The number of grieving people visiting the attack sites will likely dwindle in the days ahead, but at the same time, funerals for the victims will begin to occur. And so the need for the chaplains' spiritual and prayer support will continue.
"We will encourage (Christian) volunteers that have prayed to attend (the funerals), if they are able, and we will, once again, offer our presence and support," Laurent said. "It is likely that those events will be emotionally charged."
Please pray for our chaplains, and for the hurting people of Paris.
Give To Rapid Response Team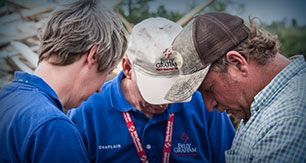 Your gift will provide for the training and deployment of our Rapid Response Team chaplains, who are deployed when natural or man made disasters strike in Canada and abroad. RRT chaplains serve and support hurting people affected by crisis, and share the message of hope found in Jesus.