The Color band members know first-hand: BGEAC's impact spans generations
Their grandparents' attendance at Billy Graham crusades in the 1960s resulted in a multi-generational legacy of faith that has James Shiels and Jordan Janzen, founders of the Christian band The Color, performing at modern-day crusades led by Billy Graham's grandson, Will Graham.
"My grandparents didn't become Christians until later in life, and they have talked about the importance that a Billy Graham event (a 1965 Crusade in Vancouver) had on them," James said, in chilly outdoor interview during the Celebration of Hope with Will Graham in Rankin Inlet, Nunavut, in late October.
"They had seven kids who all decided to follow the Lord," James added. "One of them is my dad, who is a pastor, so you see the impact (of the Billy Graham Evangelistic Association of Canada, or BGEAC). My parents raised me to love the Lord and now we get to travel the world sharing the Gospel. And the Billy Graham family, the association, is a big part of how all that happened."
Jordan's grandparents were also deeply impacted by a Billy Graham crusade—apparently in Winnipeg in 1967.
"It was life-changing for them," Jordan said. "It (BGEAC) has a generational significance for my family—just recognizing the impact it had (on) two generations prior to myself, and just seeing the impact that has going forward. And now we have a little girl and our desire is to see her know Christ. The Billy Graham association played a role in that, so it's extremely important and powerful for us."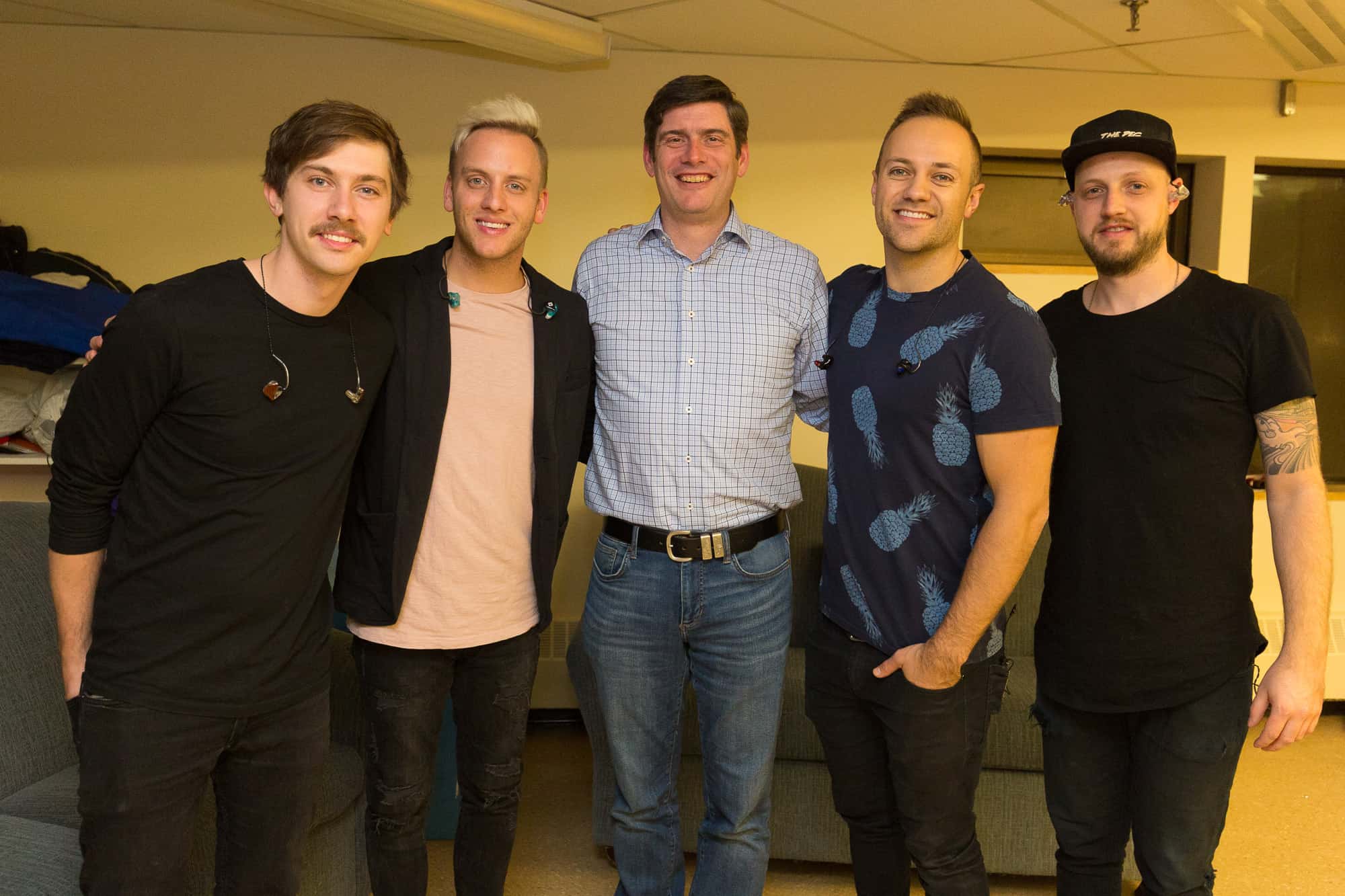 The Color performed several Christian songs on Oct. 26 during the opening night of the Rankin Inlet Celebration of Hope. The event, about 1,470 kilometers north of Winnipeg, marked the first time BGEAC has organized an evangelistic initiative in the Canadian Arctic. The four-member band performed more songs on the second and final night of the Celebration.
"God loves you regardless of the challenges in your lives."
Jordan used their opportunities on stage to tell several hundred of Rankin Inlet's 2,800 residents that "God loves you regardless of the challenges in your lives."
Will Graham continued that message, saying: "Maybe there are some of you today that deep down inside, you're miserable. Maybe you're crying yourself to sleep. I'm here to tell you that God sees everything. He sees what you're struggling with and He loves you."
During both nights of the Celebration, more than 149 adults and children responded to Will's invitation to come forward and make spiritual commitments to Christ.
Seeing lives transformed by God through BGEAC is "incredibly inspiring for us," Jordan said. "It's not only the (impact) that we've heard about, but the impact we've seen first-hand as well."
The Color will be performing at the Avalon Celebration of Hope this weekend in Newfoundland.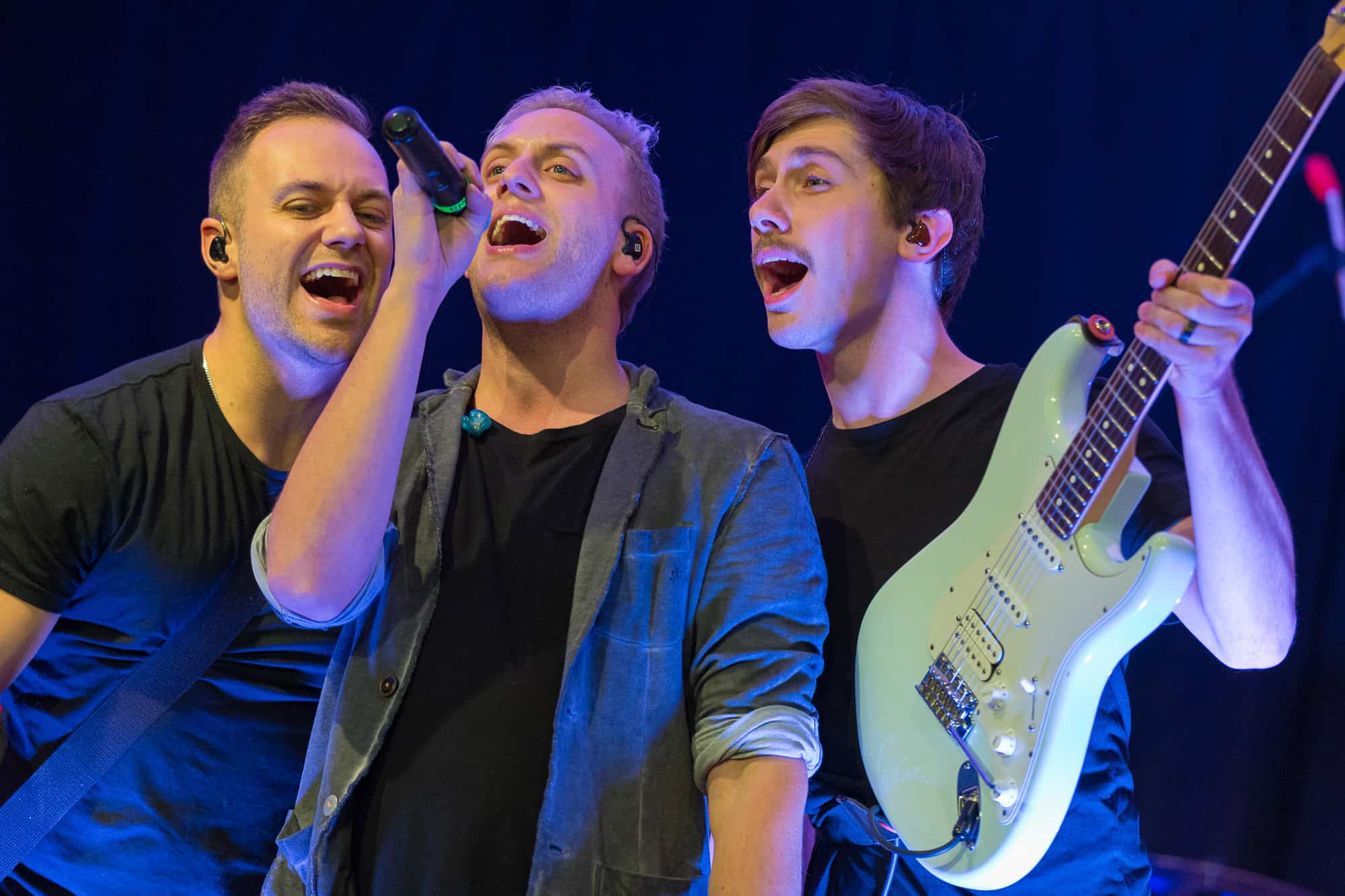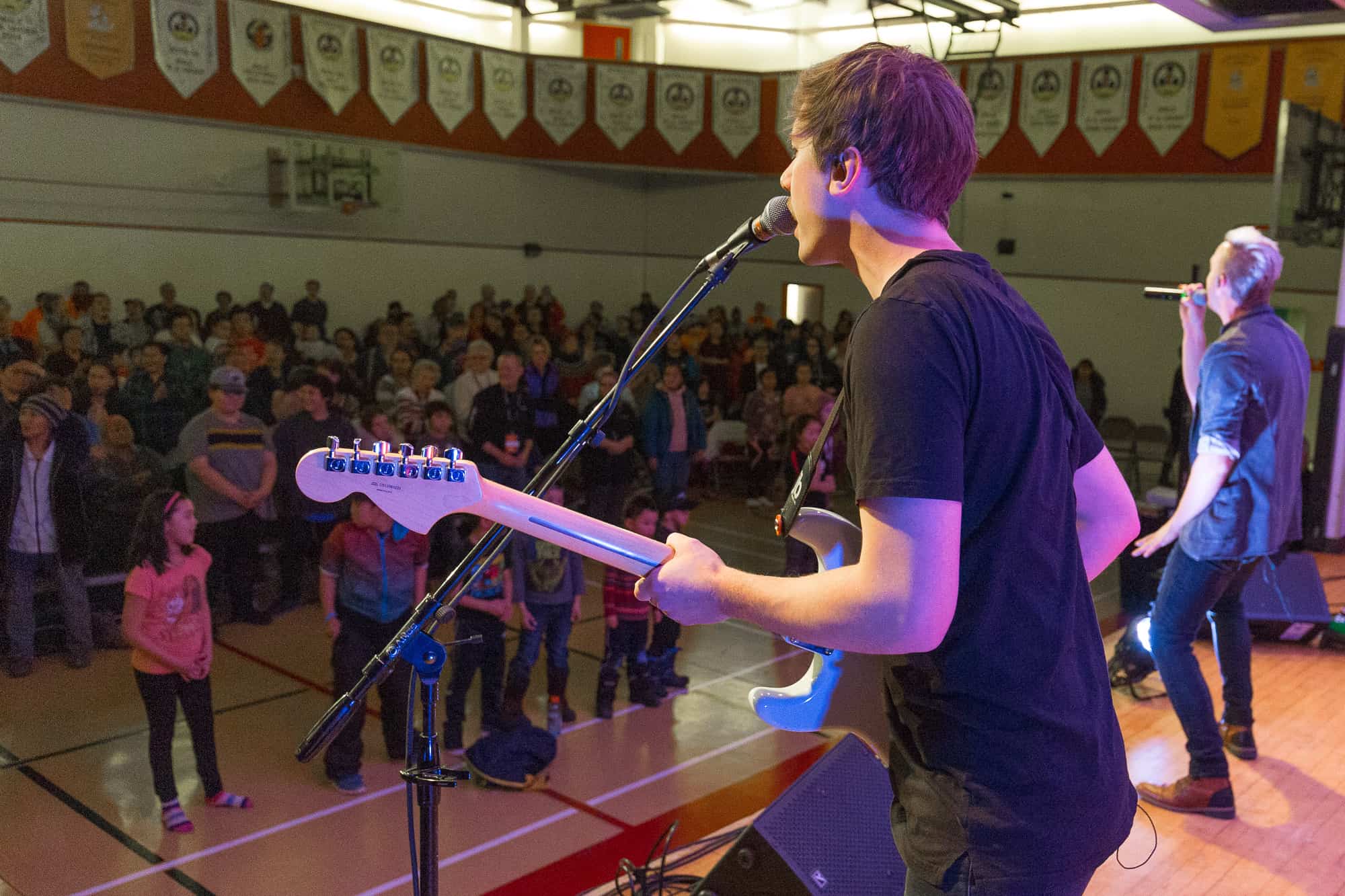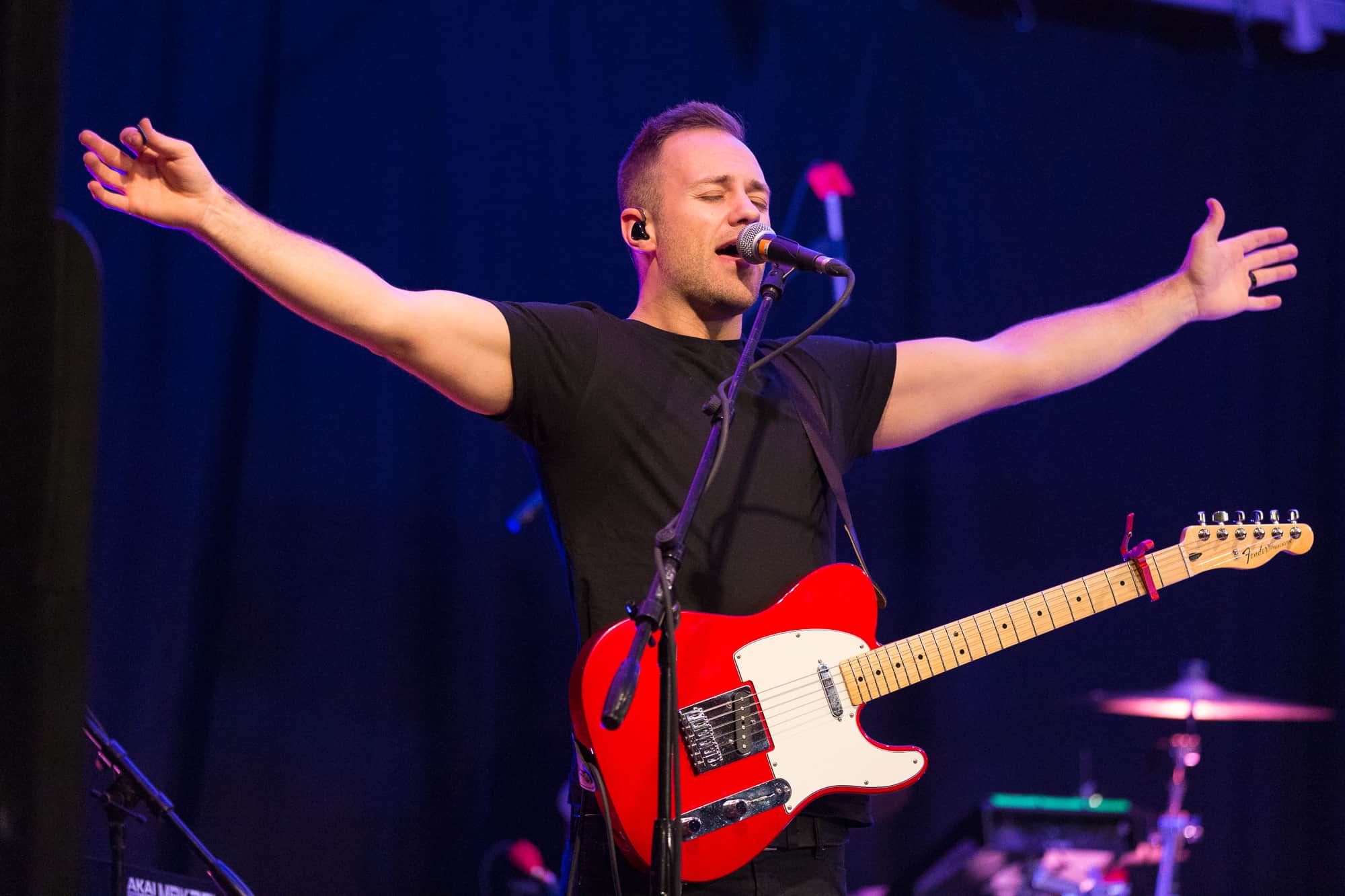 Give To Celebration with Will Graham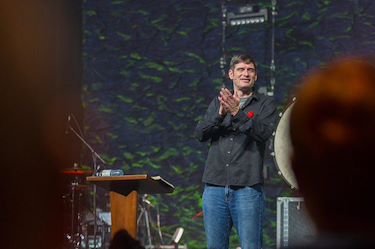 A Celebration with Will Graham is about proclaiming the Gospel of hope in Jesus Christ and equipping others to do the same. Your gift will enable us to partner with churches and believers in Canadian cities so that together we can proclaim the Gospel.