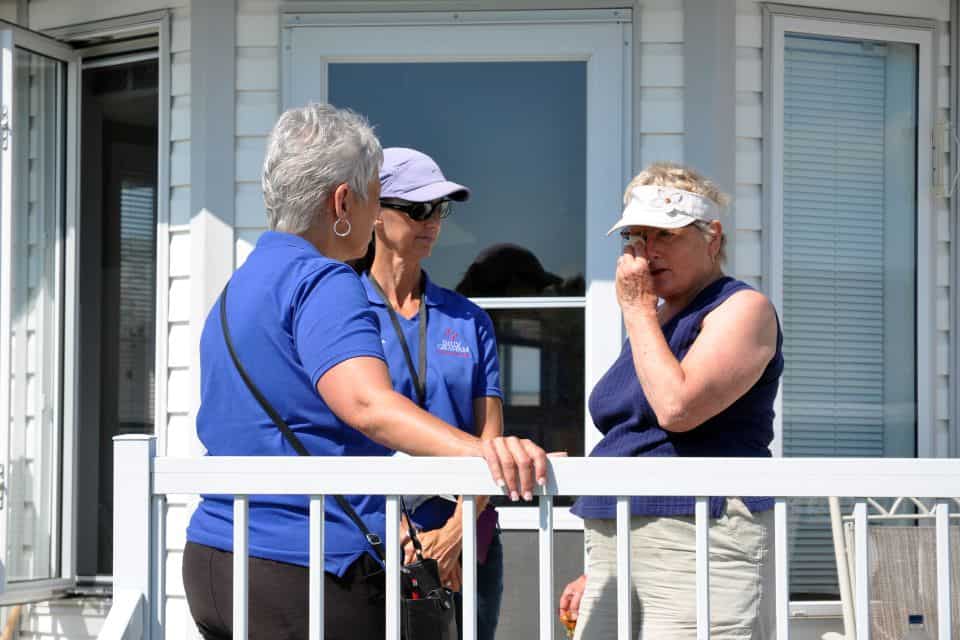 When the Highwood River flooded in the Alberta town of High River in 2005, Jim and Sharon Stevenson's home escaped damage. They weren't so fortunate on June 21. That's when the Highwood, raging at a much higher level, swept through their neighborhood, severely damaging their home and many more.
In fact, the flood waters were so deep and dangerous that a helicopter was needed to airlift the Stevensons to safety.
"The water was flowing so fast we couldn't walk through it," Sharon recalled.
The Stevensons were among 100,000 people in southern Alberta who were affected by massive flooding in late June. A deluge of rain caused The Bow, Elbow, Highwood, and South Saskatchewan rivers to spill over their banks, destroying or severely damaging thousands of homes in Calgary, High River, Medicine Hat and other communities.
When the Stevensons were finally allowed to return to their home, they faced sobering devastation. While the Highwood didn't rise enough to damage the main floor, the finished basement was another story. Everything from floor to ceiling was soaked or covered with thick, smelly mud.
"We have lots of memories that went down the drain," Sharon said, struggling to keep her composure.
The only bright spot for her and Jim was when a representative from Samaritan's Purse showed up, asking if they wanted help. The Stevensons knew about Samaritan's Purse from Operation Christmas Child, so they agreed.
Soon, an army of orange-shirted volunteers took on the nasty work of clearing away mud, carrying out water-soaked furniture, tearing up ruined carpeting and removing waterlogged drywall and insulation.
With those volunteers came several Billy Graham Evangelistic Association Rapid Response Team chaplains. They spent time with the Stevensons, listening to their story, providing emotional comfort and praying with them.
"How many have I talked with? At least four," said Sharon. "They're very gracious and compassionate and asking if they can pray with you, but there's no pressure. You feel a sense of peace coming from them."
Thanks to the prayers and financial support of generous Canadians like you, more than 30 volunteer Rapid Response Team chaplains from across North America are serving the needs of flood victims and volunteers in southern Alberta.
With your continued support, more devastated victims can receive comfort from chaplains, and discover that "the Lord is close to the brokenhearted and saves those who are crushed in spirit" (Psalm 34:18, NIV).
Give To Rapid Response Team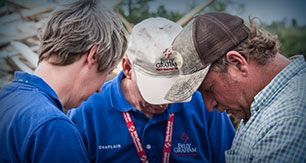 Your gift will provide for the training and deployment of our Rapid Response Team chaplains, who are deployed when natural or man made disasters strike in Canada and abroad. RRT chaplains serve and support hurting people affected by crisis, and share the message of hope found in Jesus.