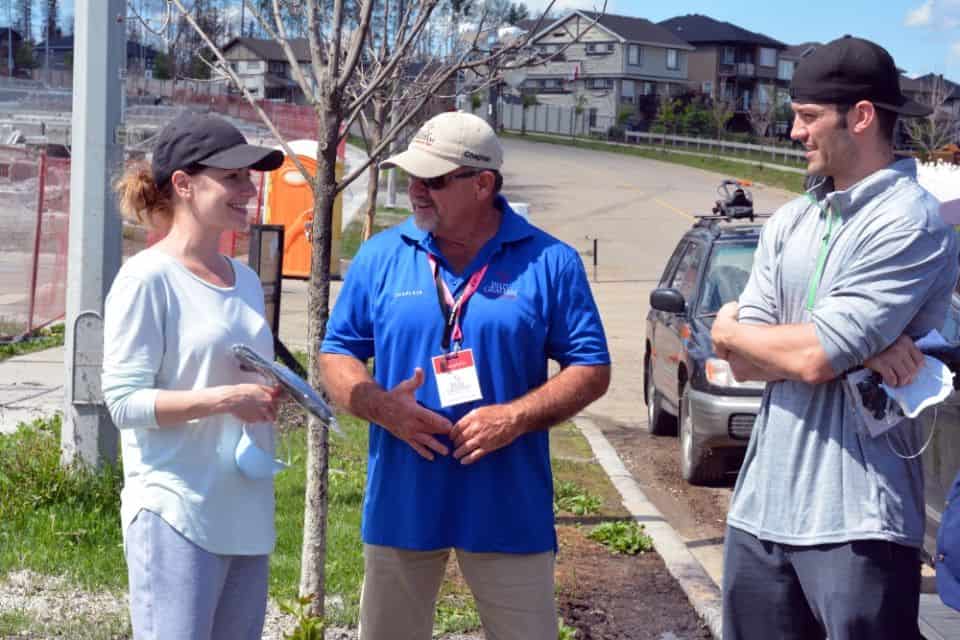 After two months of offering Christ's love and compassion to Fort McMurray residents, the Billy Graham Rapid Response Team chaplains finished their work in the fire-ravaged northern Alberta city on July 29, 2016.
"Our team of chaplains had a positive impact in this community facing such a difficult time," said Merle Doherty, manager of the Rapid Response Team, adding the two-month deployment enabled the chaplains to meet and counsel many residents facing degrees of loss and trauma.
"The magnitude of this disaster is overwhelming, but God is there in the midst of it—we're grateful that we were able to share that message to those who needed to hear it."
"This was a successful deployment in terms of our work, the feedback from chaplains and for the ministry overall to spread its wings to this degree."
More than 60 chaplains from British Columbia, Alberta, and Ontario made up teams that each spent a week in the city, accompanying Samaritan's Purse volunteers as they provided physical assistance to residents. Our Mobile Ministry Center established a strong presence in the community, offering refuge and encouragement.
Chaplains had over 1,800 spiritual conversations with Fort McMurray residents, government employees, and first responders. We even ministered to local pastors and church workers to help them cope with the tragedy. Almost 900 people prayed with the chaplains and, most importantly, God used the chaplains to bring 21 people to faith in His Son.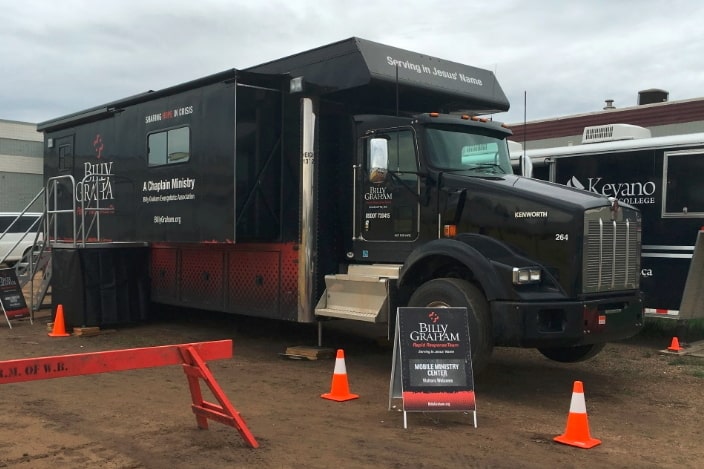 Almost 190 residents and first responders visited the Mobile Ministry Center in six weeks, receiving prayer and a sympathetic listening ear from chaplains.
Positive response
"What I've seen is wonderful—the chaplains stepped into the gap for those who needed [emotional and spiritual] support," said Mark Kay, Fort McMurray's manager of corporate security.
Even Martyn, a Fort McMurray fire victim who was raised Christian, but now considered himself agnostic, had good words to say about the work of the chaplains.
"Speak to them," he advised anyone going through difficult times.
"You need to share your thoughts and find some sort of focus and mental release," he said. Martyn spent a half-hour talking with Wanda, a chaplain at the burned remains of his home. He even agreed to Wanda praying for him.
Pray and support
Please continue to support the people in Fort McMurray with your prayers. Their road back to a normal life still has many miles ahead.
Our Rapid Response Team chaplains are standing by to help Canadians across the country. When a future need arises, we will be there to offer hurting people hope for today, tomorrow and eternity. If you would like to equip this ministry, please consider making a donation today.
Give To Rapid Response Team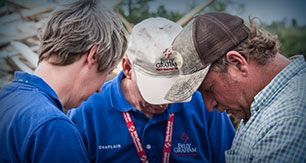 Your gift will provide for the training and deployment of our Rapid Response Team chaplains, who are deployed when natural or man made disasters strike in Canada and abroad. RRT chaplains serve and support hurting people affected by crisis, and share the message of hope found in Jesus.